People Top 5
LAST UPDATE: Tuesday February 10, 2015 01:10PM EST
PEOPLE Top 5 are the most-viewed stories on the site over the past three days, updated every 60 minutes
Flojo Everlasting
Florence Griffith Joyner Lives Still for the Husband and Daughter Who Mourn Her
Joyner likes to say that his daughter is 8 going on 28. They have been leaning on each other since the death of Florence Griffith Joyner, the celebrated FloJo, who set world sprint records in 1988 that still endure. Last Sept. 21, Griffith Joyner suffocated in her sleep after a seizure caused by a congenital abnormality of blood vessels in the brain. "It's like this everywhere I go," says Al, 39, of his grief. "I can't help thinking of Florence."
Joyner was especially lonely during a recent five-city tour to promote Running for Dummies, the book FloJo cowrote and almost completed just before her death. "I wanted to do this for her," he says. "Florence put her heart into this book, and I needed to get out and hear what she meant to people. I want to finish everything she started."
Joyner is sitting in the den of his Mission Viejo, Calif., home, surrounded by pictures of his wife and tokens of their life together. The house is a shrine to Florence. In the living room, every inch of carpet is covered with programs, papers, luggage, golf clubs, books, files. "I'm reorganizing all her stuff," says Joyner, who won't let anyone in to clean until he knows where everything is.
He is serious about finishing everything Florence started. He won't sleep in the master bedroom until he remodels it the way she wanted, with white carpet, skylight and shutters. For now he sleeps on the floor next to Mary's bed. In December, Al and Mary went on a cruise they had planned with FloJo. And after the holidays, Al, a 1984 Olympic gold medalist, resumed training for the triple jump. "I stopped after Florence died," he says. "Then, before Christmas, Mary said I should try again. She said, 'Daddy, Momma would want you to do it, and so do I.' "
Mary decided she wanted to run too. Prior to her mother's death, Mary had been an aspiring gymnast. But last October she said she wanted to start a track team. So Al rounded up the local kids and took them to a nearby school to run the 400-meter track. At home, Al set up chairs in the den and Mary jumped over them. "Her school had a sports day," he says. "Every kid wanted to race her. She beat them all."
Al Joyner grew up in East St. Louis, Ill., where his father worked for the railroad and his mother was a nurse. The oldest of four kids, Al started out as a swimmer but was lured to the track by the heroics of his sister Jackie, who would become Olympic great Jackie Joyner-Kersee. It was in 1980, at the U.S. Olympic trials, that he first spotted Florence Griffith. "She was the most beautiful woman I had ever seen," he says. They didn't date until 1986, after Joyner moved to L.A. to train with coach Bobby Kersee, who would marry Jackie. On Halloween, Al dropped by to see Florence at the bank where she was working. She was wearing a wedding dress from Goodwill. She wore that dress in October 1987, when they married in a Las Vegas chapel.
Ten months later she won three gold medals at the Seoul Olympics—and had to deal with suspicions she'd used performance-enhancing drugs. She retired within a year. Mary was born on Nov. 13, 1990. For the next eight years, FloJo was a devoted mother. But she had dreams too: She wanted to open a hairstyling spa, and she was training for the marathon.
On their last day together, the Joyners drove 100 miles to watch Mary compete in a gymnastics meet. Mary and Florence went to bed, but Al stayed downstairs sneaking ice cream, though he had promised Florence that he would quit while in training. "I was too embarrassed to go upstairs with ice cream on my breath," he says. "So I fell asleep on the couch." At 6:30 the next morning, Al found his wife and daughter in bed together. When he rolled Florence over, he knew that she was gone. Joyner remembers screaming, the paramedics arriving—and a conversation afterward with Mary.
"She can see us, can't she?" Mary asked. "Like in [the movie] Ghost?"
"Yes," Al said.
"It was like Mommy saw me win my trophy in gymnastics," said Mary, "and then she had to go."
For Al, in a way, Florence is not gone. He still dials her cell-phone number, listens to her message, leaves her messages. "People wonder why we stay here," says Joyner. "If we leave, we leave Florence. She is still here with us. What I'd give right now just to see her for five seconds."
William Plummer
Lorenzo Benet in Mission Viejo
Contributors:
Lorenzo Benet.
Last November, Al Joyner and his daughter Mary went to Universal Studios, a favorite destination when Mary's mother, Florence, was still alive. Al wasn't sure he wanted to go, but Mary seemed to find solace in returning there. The moment they pulled into the parking lot, Al felt his eyes begin to water. By the time they reached the tram, he was a wreck. "Daddy, what's wrong?" Mary asked. But Joyner was too far gone to answer. "Don't be sad," she told her father. "You make me happy."
Advertisement
Today's Photos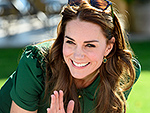 Treat Yourself! 4 Preview Issues
The most buzzed about stars this minute!