People Top 5
LAST UPDATE: Tuesday February 10, 2015 01:10PM EST
PEOPLE Top 5 are the most-viewed stories on the site over the past three days, updated every 60 minutes
Jethro Till
Max Baer—the Beverly Hillbillies' Noble Jethro—dreams of a Casino with Dice, Fun and Elly May's Buns
Everything about Baer, 61, seems unnecessarily outsized: the 6'4½" 220-lb. frame, the drill-sergeant bellow, the broad humor. And like his 1960s TV alter ego, the lovable lug Jethro Bodine on The Beverly Hillbillies, Baer has big dreams. While Jethro set his addled sights on becoming a brain surgeon or a "double-naught" spy, Baer has spent the past nine years and, he says, $1 million of his savings trying to bring the Hillbillies back to life—in the form of Jethro's Beverly Hills Mansion and Casino, a $130 million, 140,000-square-foot venture in Reno. "All the waitresses will be dressed like Elly May and padded like Dolly Parton," Baer enthuses. "We got Granny's Shotgun Wedding Chapel. We have Jethro's All You Kin Et Buffet, with two-pound Jethro hotdogs on Elly May's buns."
The trademark of the cheerfully profane Baer, as of the Hillbillies, is crude—oil, that is. Last January the Reno city council approved the construction on his casino site of a 240-foot oil derrick blasting a 70-foot gas flame that would be seen for miles around. Taste-conscious locals protested. "Tacky?" Baer scoffs. "They said that about The Beverly Hillbillies when it first went on the air. We never got a good review. In four weeks we were No. 1."
Indeed, Baer's success in Hollywood was as unlikely as his show's. The oldest of the three children of Max Sr., a heavyweight boxing champion, and his wife, Mary-Ellen, a homemaker, Baer attended Catholic high school in Sacramento before earning a bachelor's degree in commerce from Santa Clara University in 1959. A year later, as Baer tells it, he rode his Triumph motorcycle to Los Angeles, ambled onto the Warner Bros, lot and was signed to a one-year contract. "I didn't know anything about acting," he admits. "I just thought I could do it."
In 1962, after a year of bit parts on shows like 77 Sunset Strip, Baer heard of a new sitcom about country bumpkins turned oil tycoons. He promptly concocted a backwoods accent by listening to Andy Griffith records. Before his second Beverly Hillbillies audition, pal Irene Ryan, who was cast as Granny, got him drunk. The resulting loss of coordination proved advantageous. "I bumped the door jamb by mistake," he recalls. "I turned and said 'S'cuse me' with this big stupid look on my face." Jethro was born. "I figured out," says Buddy Ebsen, who played Uncle Jed, "you have to be smart to act as dumb as Jethro is."
After the hit series ended in 1971, "I couldn't get a job as an actor," Baer says, "because I was Jethro." Instead, he produced the low-budget, high-grossing movies Macon County Line and Ode to Billy Joe—which he says netted him millions. Baer invested in shopping centers, condominiums and homes—a house in Las Vegas, where his girlfriend, model Leigh Anderson, 33, lives (he was divorced from Hillbillies extra Joanna Hill in 1971), and a five-bedroom chalet in Lake Tahoe, Nev., which he shares with his blind mutt, Clancy Muldoon, and two male roommates.
Now Baer, who sublicensed the rights to the Hillbillies characters from CBS in 1991, is working full-time on getting the casino built. But when? "We haven't heard anything for months," says Reno city councilman David Aiazzi. In response, Baer blusters on, Jethro-like, about complex dealings with various engineers and bankers, but insists that the casino will open by late 2000. With the gimmick he has, he figures, success is a given. "I'm a has-been, used-to-be and a was," Baer says, shrugging. "But at one time I was an is. And Jethro will always be an is."
Julie K.L. Dam
John Hannah in Lake Tahoe
Contributors:
John Hannah.
Make it snappy!" real estate developer and erstwhile actor Max Baer Jr. roars to a colleague over the phone. "You've interrupted my interview with PEOPLE magazine! They are running an exposé, and they wanted some nude pictures of me, so I'm up here in the buff!"
Advertisement
Today's Photos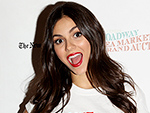 Treat Yourself! 4 Preview Issues
The most buzzed about stars this minute!