People Top 5
LAST UPDATE: Tuesday February 10, 2015 01:10PM EST
PEOPLE Top 5 are the most-viewed stories on the site over the past three days, updated every 60 minutes
My Favorite Martin
That's What 100 Zillion Fans Think of Ricky Martin, Pop's One-Man Heat Wave
Tough break, kid. Silence is probably the one thing that only the Highest Power could bestow just now. With his electrifying performance at the Grammy Awards in February, the former altar boy from suburban San Juan set in motion a joyful, chaotic energy that gives no signs of slowing down. The week after the show, sales of his album Vuelve increased sixfold. Since then he has recorded a duet with
Madonna
and performed benefit concerts with Sting and tenor Luciano Pavarotti. Martin's live concert on NBC's
Today show
on June 11—kicked off with his smash single "Livin' La Vida Loca"—generated among the program's highest ratings this year. And in city after city—to the screaming, sobbing delight of fans who have camped out, skipped work, waited all night—he has plunked down in record stores to dole out autographs, pleasantries and an occasional kiss on the cheek. "I'm old enough to remember the bobby-soxers going wild for Frank Sinatra in the 1940s," says Broadway producer Irving Welzer, who could barely make it to his own show in a nearby theater when a crowd of more than a thousand jammed Times Square for a Martin appearance last May. "With Ricky Martin, it's déjà vu all over again. Ricky's got what Frank had."
Not to mention an impressive case of jet lag. In a career that began when he was 12, as a member of the hugely popular all-boy singing group Menudo—and that has included gigs on TV, Broadway, in film and as a solo recording artist (often at the same time)—Martin is finally, and truly, tuckered out. "When I saw him a few weeks ago, he was on such a whirlwind, so tired, I'd never seen him like that," says his pal Desmond Child, an executive producer of Martin's latest CD,
Ricky Martin
. "I felt sorry for him."
Well, a little. After all, success is what Martin has worked most of his life for. According to Richard Jay-Alexander, who hired Martin to play French revolutionary Marius in the Broadway production of
Les Misérables
in 1996, Martin possesses the power to "light up a room that you can't be taught and money can't buy." With one (refreshingly un-choreographed) swivel of his hips he is a heartthrob to teenage girls. And their moms. He's an icon to Latinos. He has straight fans and gay fans. "He is not afraid that if he includes gay men among his fans, women will run away," says Judy Wieder, editor-in-chief of the gay and lesbian magazine the Advocate, which put Martin on its July 6 cover. "That marks a change in the industry."
Tolerant of others, he expects privacy for himself. Although he has dated Mexican TV presenter Rebecca de Alba, 30, on and off for three years, he says little about that relationship—or his status as a sex symbol. "Sex symbol is equal to no credibility," he told
Rolling Stone
this month. "Sexuality and sensuality are completely different things. Sensuality is something that you're born with.... But sexuality is something I leave for my own mirror. I don't share that with anyone. And the day I feel forced to say, 'Have a key to my room,' I will quit."
What he does choose to share, however, he shares intensely. "It's important for him, the whole mass appeal," says Robi Rosa, 29, a former Menudo member who cowrote (with producer Child) "Livin' La Vida Loca." "He's into touching a lot of hearts." And yet, offstage, Martin has always tried to keep his world small and simple—save for his penchant for Armani clothes, which the designer ships to Martin, as his father says, "by the boxes." Otherwise, Martin recently said, "I don't need much. I need my friends, my dogs, my family, my music." Since the Grammys, though, even those modest needs have been shortchanged. His relationship with TV presenter de Alba (which, in March, he described as "very healthy") is off again. He rarely sets foot in his multimillion-dollar Miami Beach home, a five-bedroom, Mediterranean-style refuge he bought in 1997 and had done mostly in white, says his decorator Rene T. Rodriguez, to create a "Zen-like existence." Even his beloved dogs—Icaro, a golden retriever, and Titán, a Chihuahua—are usually in the care of a housekeeper. "He has no life," says his friend, actress Lilly Melgar. "Everything revolves around his career. Sometimes I wonder if that's really what he wanted. Everyone loves Ricky. But few people know Ricky."
Enrique Martin IV was born on Christmas Eve 1971, the only child of Nereida Morales, now 53, an accountant who helps oversee Martin's finances, and his namesake, Enrique III, 50, a psychologist who works as a regional supervisor for a Puerto Rican mental-health agency. For a brief while the family—including Martin's older half brothers Fernando and Angel Fernández, from Nereida's first marriage—lived together in San Juan. When Martin was 2, his parents divorced amicably. Though his mother retained custody, Kiki, as those close to him still call him, moved freely between his father's house in the middle-class suburb of University Gardens and the home of his paternal grandmother nearby. "I never had to make decisions about who I loved more," he told PEOPLE in 1995. "I was always happy."
An average student at Colegio Sagrado Corazón, a bilingual Catholic grade school in University Gardens, to which his father sent him in fourth grade, Martin was known as a serious, responsible boy who was partial to Cheetos and Pepsi and had a way with girls. He also had the soul of a performer. "I would gather the neighbors and do plays on the street with my friends," he told PEOPLE EN ESPANOL. Enrique began taking his son to auditions, and by the time he was 11, he'd been in 11 commercials for clients such as Orange Crush and Burger King. "He was cast each time he went to an audition," says Enrique. "They told him, 'Do this,' and he would do it. He had an incredible ability."
The streak ended in 1982, when Martin tried out for Menudo but was rejected because he was too short. His father bought him a pair of cowboy boots to add inches for his second try—to no avail. Martin made the cut in 1984 to become Menudo's then-youngest member. A month after his parents signed his contract, he was performing before a sold-out crowd at Radio City Music Hall. "Everything was so fast," he said. "One day I was riding my bike to the park, and the next I was performing in front of 200,000 people."
Menudo brought the best and the worst of times. There was the thrill of fame, money and, of course, girls—sort of. "[When] I was 14, I started getting the chills around older women," Martin says. "But the women would always see me and say, 'Oooh, cute little Ricky, still a little kid, huh?' " The constant travel was exhausting—as were the 16-hour days spent rehearsing, giving interviews and studying with tutors. What free time was left was hampered by the mobs of fans. Says former Menudo member Angelo García: "We had to hide in the trunks of cars just to escape to go ice-skating or to a movie."
While Martin relished the acclaim—"Rick was the one who really loved to be in front of a crowd," says Rosa—backstage, he began to find the management's discipline repressive. It was "militaristic," Martin said. "You were part of a concept. You were not allowed to express yourself." When Martin was 15, his maternal grandfather took ill, and "I asked for some days off," he recalled. The request was denied. An angry Martin was on tour when his grandfather died.
Still, it was not Menudo that caused Martin's most serious problems; it was his parents. During his first year with the group, the goodwill between Nereida and Enrique frayed as they jockeyed for time with their now-famous son. When Martin returned to Puerto Rico from tours, they argued over where he should stay. "They kept asking me, 'Who do you want to be with?' " Martin said. "It's a terrible thing to ask a child." He chose to stay with his mother—which he felt made his father "very angry." They rarely saw each other or even spoke. In time, tensions arose with his mother too. "We were always fighting," he told southern Florida's
Ocean Drive
magazine. "I hated to be in my house." So he stayed away—and blamed himself for the discord. "My career," he felt, "destroyed my family."
In 1989, emotionally and physically exhausted, Martin quit Menudo. "I was tired and confused," he said. "I didn't know if I wanted to be a singer or a carpenter." That year he took his Menudo money and headed for New York City, where he rented an apartment in Queens. But by 1992, tired of days spent visiting museums, working out and just cleaning his apartment, Martin moved to Mexico City, where he was soon starring in the musical Mamá Ama el Rock (Mom Loves Rock and Roll) and on TV. That same year, Sony music released his first CD of original songs, titled Ricky Martin. The album went platinum, and in 1993 his second CD,
Me Amarás
(
You Will Love Me
), won him Best New Latin Artist at the Billboard Music Video Awards.
At the end of 1993, Martin moved to L.A. in hopes of launching a film career. Before he could, tapes of his Mexican work came to the attention of General Hospital executive producer Wendy Riche. "Even though they were in Spanish, I connected to him," says Riche. "He has great charisma and sex appeal." His part as bartender Miguel Morez called for a tempestuous love affair with a beauty played by Lilly Melgar. Offscreen he and Melgar dated briefly. But the romance turned into friendship. "Right now I'm going out with someone who is very jealous," he explained at the time. "Her name is My Career. [For her] I give up everything."
What he was not willing to give up was his relationship with his father. Martin and his mother had long since reconciled. But according to Martin, even years of therapy hadn't helped him mend his differences with Enrique. It was not until 1995, grief-stricken over the death of his paternal grandfather, that Martin decided he was wasting precious time. "I couldn't live with [the estrangement] anymore," Martin said. "One of us had to let go of the past and take the first step. He was the father. I knew it had to be me."
Today, Martin and Enrique talk at least once a week—and with his mounting fame, Martin now counts on his close relationship with his whole family to sustain him. "It panics me, it really scares me, because success can be lethal," he told Imagen, a San Juan magazine. But his friends don't worry about the man so unimpressed with his own position that he had his dining-room table custom-made square. "Nobody sits at the head, so nobody feels slighted," explains decorator Rodriguez. Earlier this month, on a rare free afternoon, it was the same old Martin hosting a family barbecue. He served up hot dogs, hamburgers and ribs on the patio by his pool. Then, says Rodriguez, he performed for his favorite crowd: "He started singing a cappella for his nieces and teaching them his moves."
Like his other friends, Emilio Estefan Jr.—an executive producer of his latest CD and husband of singer Gloria—is basking in Martin's glory. "This is the time of your life. Enjoy it to the max," Estefan recently told the young star. To which Martin flashed his famous smile and stated the obvious: "I am, Emilio, I am."
Karen S. Schneider
Aixa M. Pascual in San Juan, Fannie Weinstein and Grace Lim in Miami, Mark Dagostino in Boston, Michelle Caruso and Johnny Dodd in Los Angeles and Ward Morehouse III in New York City
Contributors:
Aixa M. Pascual,
Fannie Weinstein,
Grace Lim,
Mark Dagostino,
Michelle Caruso,
Johnny Dodd,
Ward Morehouse III.
Advertisement
Today's Photos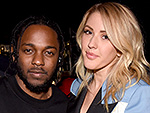 Treat Yourself! 4 Preview Issues
The most buzzed about stars this minute!