People Top 5
LAST UPDATE: Tuesday February 10, 2015 01:10PM EST
PEOPLE Top 5 are the most-viewed stories on the site over the past three days, updated every 60 minutes
Picks and Pans: Pages
Spotlight On...
When TWA Flight 800 exploded off the coast of New York's Long Island, killing all 230 people on board, every sign pointed to terrorism. After all, as many as 270 eyewitnesses swore they saw something like a missile streaking toward the plane just before it blew up. Yet the exact cause of the TWA crash—which occurred three years ago, on July 17, 1996—remains one of aviation's greatest mysteries, spawning nearly as many conspiracy theories as the JFK assassination (not to mention talk of its very own Oliver Stone movie). Like some latter-day, winged Titanic, TWA Flight 800 continues to fascinate.
A correspondent for the Associated Press, Pat Milton chillingly recounts the flight's final moments. She then focuses on the FBI's obsessive quest for the truth, which included dredging up the wreckage and reassembling it in a Calverton, N.Y., airplane hangar to comb for evidence. Milton captures the heroic determination of the investigators—who ultimately concluded the crash was due to a still unexplained spark that ignited fumes in a fuel tank—as well as the slow-motion anguish of the victims' families as they wait, perhaps forever, for answers. (Random House, $26.95)
Bottom Line: Heartbreaking yet inspiring disaster story
by Sue Margolis
Beach book of the week
Talk about a dry spell. It has been three years since Anna Shapiro, a thirtysomething London tabloid reporter, felt the earth move with her husband, Dan. The reason he's gone off sex? A raging case of hypochondria that, among other things, drives him to carry a fire extinguisher for fear of spontaneous combustion. This cheeky comic novel—a kind of Bridget Jones's Diary for the matrimonial set—chronicles a shagathon Anna embarks on, supposedly for the sake of a story she's writing. Margolis's sex scenes—Anna beds an Irish playboy, a roguish photographer and a plastic surgeon with a great bedside manner—reflect many women's fantasies. And she can be wickedly funny. But as her heroine tries to decide between marriage and mind-blowing sex, Margolis veers into kinky subplots she should have left alone. Though the ending is less titillating, Neurotica satisfies. (Bantam, $16.95)
Bottom Line: Saucy sexual romp
by Rob MacGregor and Billy Dee Williams
In his debut novel, actor Billy Dee Williams (with an assist from mystery author Rob MacGregor) wanders deep into science fantasy with this sporadically engaging but mostly preposterous yarn that takes psychic "phenomena"—and itself—way too seriously.
The story's hero is Trent Calloway, a former agent in a CIA-sponsored program to use telepathy and telekinesis to attack foreign enemies. He is summoned from a job as a river-rafting guide to take on a case involving a disgraced general leading a separatist movement, a President visited by aliens, and a plot to plant a nuclear bomb in Washington, D.C.
PSI/NET (which stands for psychic nexus) keeps up a sprightly pace and offers credible dialogue, but the novel just doesn't add up—too many coincidences and too much hocus-pocus. Oh, well, Billy Dee's first movie, 1959's The Last Angry Man, had its flaws too. He got better as an actor; maybe he'll get better as a writer, too. (Tor, $22.95)
Bottom Line: Psychic espionage thriller misses the mark
>Janet Fitch
Janet Fitch still vividly recalls the moment
Oprah
called. It was 10:30 a.m. one day in early April, and the author of White Oleander (Little, Brown) was working at her part-time job as a writer for a government-relations firm. "Actually I was answering the phones that day," she says. So when the person on the other end asked her to hold for
Oprah
Winfrey, Fitch had little choice but to wait calmly. "If you had a brain monitor on me, it would have been a flat line," she says, "I was in shock—I think I still am."
After all, Fitch, 43, had won the literary equivalent of the lottery. The TV host informed the obscure short-story writer that her lyrical first adult novel was
Oprah
's Book Club's May pick. Now, no coincidence, it is a bestseller. Clearly Winfrey was drawn to the wrenching tale of 12-year-old Astrid, who is shuttled between foster homes after her hippie mom, Ingrid, is jailed for killing a man with a poison made from white oleander flowers. Fitch, who lives in L.A. with her husband, lawyer Steve Strauss, 42, and their 9-year-old daughter, Allison, knows how lucky she was. "I'm a literary author," she says. "I am used to having my stories published in journals where you get two copies as payment."
Contributors:
Curtis Rist,
Paula Chin,
Ralph Novak,
Paula Yoo.
by Pat Milton
Advertisement
Today's Photos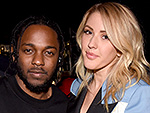 Treat Yourself! 4 Preview Issues
The most buzzed about stars this minute!