People Top 5
LAST UPDATE: Tuesday February 10, 2015 01:10PM EST
PEOPLE Top 5 are the most-viewed stories on the site over the past three days, updated every 60 minutes
Turning Point
Separated from Bruce Willis for 14 Months, Demi Moore Savors Life in the Slow Lane—with Her Kids and a New Companion
Demi Moore
seemed childlike standing in the gas station minimart near her home in Hailey, Idaho (pop. 4,506), in June, her hair in pigtails, a tie-dyed T-shirt under her overalls and three pieces of beef jerky in her hand. When the man at her side holding a bottle of Snapple—martial arts instructor Oliver Whitcomb—opened his wallet to pay for their snacks, he discovered he had only a $100 bill. Moore quickly pulled "a huge wad of cash" out of her pocket, recalls cashier Pat Flanagan, and said, "No, no, I'll pay." But Whitcomb refused her offer. "I broke the hundred, and they drove off," says Flanagan, "into the sunset, so to speak." The cashier confesses he had seen the resident superstar at a local dance club a few months earlier and handed her his phone number on a napkin. He hadn't heard from her—and doesn't expect to now. "They seemed so cute together," he says of Moore and Whitcomb. "Like a couple."
Bad break for Flanagan—and bad news for those who hoped that Moore and estranged husband
Bruce Willis
had reconsidered things after announcing the end of their 10-year marriage some 14 months ago, A romantic notion but not implausible, since more than a year after their separation the two have made no move toward divorcing. They still have a joint interest in more than $20 million worth of real estate—including their 18,000-acre Flying Heart Ranch in Hailey and a 14-room apartment on Manhattan's Central Park West—and, by all accounts, a shared devotion to their three daughters, Rumer, 11, Scout, 8, and Tallulah, 5. But except for a few group outings over the year—a school soccer team picnic here, a Spice Girls concert there—family time is taken in shifts these days. Double shifts for Moore, say friends. Faced with both the breakup of her marriage and the death of her mother last year, she is, says close pal and self-help guru Laura Day, "putting her energy into making her children's lives as stable and nurturing as can be. And that is a full-time job for anyone, especially under these circumstances," Since returning in December from France, where Moore, 36, and her daughters lived for four months while she filmed the forthcoming
Passion of Mind
, she has been living in the family's log-cabin-style Hailey home with the girls. And when Willis, 44, isn't working on a movie set or jetting around the world for parties at various Planet Hollywood restaurants (both he and Moore are shareholders in the chain, which on Aug. 17 announced plans to file for bankruptcy), he hangs his baseball cap in the Flying Heart guest house—or, as locals now call it, "the doghouse." Says one resident about the past six months: "I don't know anyone who has seen Bruce and Demi together."
Which doesn't mean they've been moping around solo. Early last month, Willis, whose new thriller
The Sixth Sense
has been No. 1 at the box office since opening on Aug. 6, was testing out his tango skills with Spanish model Maria Bravo at La Virginia nightclub in Marbella, Spain. "They were," says an observer, "very close all night." And not for the first time. Since Willis met the Malaga-born Bravo, 31, at the opening of Planet Hollywood in Madrid last November, the $20 million-per-picture star has been seen with her in restaurants, clubs and boutiques throughout Spain (in Marbella he bought her a $750 Gucci bikini). Together at a party for the Tiger Jam II benefit at the Rio Suite Hotel & Casino in Las Vegas in August, says an observer, "they were happy, smiling." Small surprise that when Willis happened on a clerk back at the minimart in Hailey reading a tabloid a few months ago, he flashed his infamous grin and asked: "Anything good about me in there?"
Not that week. But his work-hard-play-hard lifestyle has earned Willis headlines in Europe. In November he told France's Paris Match magazine that "Demi is marvelous. Our kids too. [But] I can't live with them. But, you understand, it's the end." Moore was not pleased. "Demi's disappointed in Bruce. His words and actions are not in the best interests of their children," says her personal attorney William Beslow. "She feels betrayed." Still,' there is no faulting Willis's behavior in Hailey, where the only lovelies on his arm are his daughters: leaving ceramics class or going to the Video Depot to rent an action flick (PG only, Willis insists). According to a friend of the couple's, "when Demi was so consumed making movies"—especially 1996's Striptease and 1997's
G.I. Jane
—"the girls were far closer to Bruce. He would be the one tucking the girls in and putting them to sleep."
These days, chances are it is Mom's face the kids see each morning. Moore was solo (not counting a bodyguard) on a May trip with her daughters to Seattle, where they camped out in the penthouse of the Hotel Edgewater, bought Beanie Babies—and sampled 15 dishes at the trendy Asian restaurant Wild Ginger. "Demi was very nice and easy," says Edgewater general manager Stacy Martin. "No special requests, no big noise." Ditto on a visit to Manhattan's space-age Mars 2112 restaurant in August. Even with a few solo moments smoking cigarettes and sipping cappuccino at the bar while her girls and their friends played video games in the restaurant arcade, says an employee, "it seemed like a night out for the kids." As it often is in Hailey too, according to Moore's friend Laura Day, 40, author of several
Practical Intuition
books and mother of a 7-year-old boy. "Demi is the stay-up-all-night-helping-with-the-home-work kind of mom," she says. "She wakes up at 5 in the morning to feed and dress them." And then she drops them off at school. As one local puts it, "She is doing more of the mommy stuff."
She is also doing more of the single woman stuff—including jetting off to San Francisco with Day for a girls' weekend out. "We eat, we shop, we compare pictures of the kids," says Day. According to Pat Flanagan, Moore's adventure at the Roosevelt Pub in Ketchum, Idaho, this February was more rowdy: "She was partying with the girls, just having a blast, dancing and acting like a normal person." She seemed so accessible in her Adidas sweats and Skechers shoes that, he says, "I asked her to dance. She said, 'I can't right now' She was cool about it." Who knows if her new pal Whitcomb would have been as cool. Moore met the 29-year-old Aspen native in that Colorado resort in the mid-'90s, when Whitcomb began coaching Willis in the Korean martial art Soo Bahk Do. At Willis's prompting, the veteran instructor moved to Hailey shortly thereafter to set up his Sawtooth Martial Arts studio in one of the star's office buildings.
Though the Willis girls became students, Moore never trained with Whitcomb. But several Hailey residents say they've been hanging out in coffee shops and going to films a lot together lately. "Demi is wonderful," says Whitcomb's former martial arts instructor and Aspen friend Jeff Moonitz. "Are they a good couple? I don't know. I'd love to see it work." In June the two spent a week at the Little Nell hotel in Aspen, where Whitcomb—who has a B.A. degree in international studies from the University of Washington in Seattle—attended a martial arts conference and Moore met some of his family, who live there. Press speculation about the nature of their relationship "has been hard on him," says Whitcomb's mother, Philippa, 61, a homemaker. (His father, Harold, 72, is a doctor specializing in internal medicine and homeopathy.) But Moore seems unfazed by the buzz. As her lawyer Beslow states, "Demi is happy."
Her happiness has been hard-won. Just over a year ago she was not only feeling the burden of her unraveling marriage but coping with the illness of her mother, Virginia Guynes, from whom she had long been estranged. Moore spent several weeks in New Mexico with Guynes, who was diagnosed with brain cancer in 1997, with Willis and their daughters in tow, trying to keep the kids amused with toys from the local Wal-Mart and at the motel pool. On June 24, during her vigil with her mother, who had led a troubled life of alcohol abuse, Moore's publicist announced the end of her marriage. Guynes, 54, died eight days later.
In the weeks after Guynes's death, Willis seemed a supportive spouse. Indeed, to those who watched them interact the rest of the summer, the couple seemed less in need of lawyers than of "time to figure things out," says one Hailey friend. Running errands with their kids last July and August, the pal continues, "they looked like they were still very much together." Once in Paris in September to shoot
Passion of Mind
, Moore rented a large home on the Right Bank and enrolled the girls in Marymount, an American-run Catholic elementary school in nearby Neuilly-sur-Seine. Though Willis did not live with them, he and Moore—along with two cars, six bodyguards and a nanny—brought the girls to school each morning. "They stood around kissing and holding hands," says one parent. "They were being a real family." And Moore a hands-on mother. When she came to fetch her kids one day, she heard that her youngest child "had fallen down," says one parent. The star turned into a typical cooing mom. "I guess you had a boo-boo day today," she told Tallulah.
But the veneer of domestic stability was thin. Willis, who spent all of October and two weeks of November filming
The Sixth Sense
in Philadelphia, flew in and out of Paris on the Concorde, staying mostly at the elegant Bristol Hotel. Moore, meanwhile, bounced between locations in Manhattan, Paris and southern France. She and Willis settled into an alternate-weekend-with-the-kids routine—and the task of getting the children to school was often left to the hired help. The mood during filming of the romantic drama
Passion of Mind
was tense, says a source from Provence: "Demi was moody." Neither her husband nor her daughters were with her to celebrate her birthday on Nov. 11. And it was a nanny whom Willis accompanied to Marymount on Nov. 25 to help serve the students a Thanksgiving lunch (entrée: McDonald's Chicken Mc-Nuggets). According to one parent, his star presence went unnoticed until "the headmistress started saying a prayer, but the kids wouldn't be quiet. So Bruce went, 'Shhh!' They all gaped at him and stopped talking."
Equal parts dedicated father and die-hard party boy ("I have seen him leave a club, go home to put the girls to bed and then come back," says one friend), Willis appears to have made a smooth transition back to bachelorhood. During the filming of
The Sixth Sense
last fall, he stayed at Philadelphia's Rittenhouse Hotel, as he had done when he filmed
12 Monkeys
in 1995. According to a doorman there, Willis was "low-key compared to last time. He wasn't mingling with anybody." But by the New Year he seemed his cheerful old self. In February he was in Berlin, promoting
Breakfast of Champions
(to be released in the U.S. in mid-September); in March he was in Venice, filming
The Story of Us
with Michelle Pfeiffer. Later that month, in Rome, he and his band, the Accelerators, played at Planet Hollywood for his birthday. And last week he stopped in at the Planet Hollywood in Madrid. Small wonder chairman and CEO Robert Earl considers Willis "the most loyal friend" the chain—working to recover from its financial woes—has. "During good times and bad," says Earl, "he has been there for us." As, it seems, he tries to be for his family. When asked for his definition of the meaning of life by a reporter in Berlin, Willis said, "To be a good father to my children. I try to teach them the difference between right and wrong. Because you always have the choice in life and have to decide—and that is damn hard."
Moore, for her part, faces a different set of choices. Unlike Willis, who overcame box office flops
The Jackal
and
Mercury Rising
with last summer's
Armageddon
, the actress is in career swoon after turkeys like
The Scarlet Letter
and
G.I. Jane
. While her behind-the-camera work includes producing both Austin Powers films, "she has not proven to be worth the $12.5 million she got for her last several films," says one top casting agent. Beslow sees
Passion of Mind
, scheduled for release next year, as just the vehicle for her "return to acting," along with a multipicture deal with Miramax, the studio that helped resurrect John Travolta. But her "primary interest," he says, "continues to be being a loving mother. She's really just concentrating on whether the kids are fine." As for her marriage, "Demi's doing what a lot of other people have done in similar circumstances. She's giving Bruce space for himself," says Beslow, "and sitting back to see what he does with it."
Karen S. Schneider
Ken Baker in Hailey, Irene Zutell in Los Angeles, Ward Morehouse III in New York City, Jane Walker in Madrid and bureau reports
Contributors:
Ken Baker,
Irene Zutell,
Ward Morehouse III,
Jane Walker.
Advertisement
Today's Photos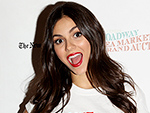 Treat Yourself! 4 Preview Issues
The most buzzed about stars this minute!