People Top 5
LAST UPDATE: Tuesday February 10, 2015 01:10PM EST
PEOPLE Top 5 are the most-viewed stories on the site over the past three days, updated every 60 minutes
Two, Alone
Raffi Kodikian Claims He Killed His Best Friend When, Lost in the New Mexico Desert, He Pleaded to Die
The reason Kodikian gave for twice plunging a hunting knife into his best friend's chest, four days after they'd set out on a hike? "My buddy asked me to do it," he told Mattson, explaining that he and Coughlin, 26, had gotten lost, run out of water and become convinced they would die in the blistering heat. He added that they'd planned to "do it together."
Nearly equal to the pain caused by the killing is the sense of bewilderment shared by the young men's friends and families, not to mention law enforcement authorities. The pair's campsite, after all, was only 240 feet off the clearly marked Rattlesnake hiking trail and within a mile and a half of Coughlin's red 1994 Mazda. Although both were suffering from dehydration, an autopsy showed that the athletic Coughlin—who Kodikian said was in terrible pain—had been in no danger of dying. "There are a thousand questions," says Sheriff Chunky Click of Eddy County, N.Mex. "I mean, what's the motive? It's such a bizarre case."
Even if what happened in Rattlesnake Canyon was a misguided mercy killing, Kodikian—who turned down PEOPLE'S interview request and has so far failed to explain his version of the crime—finds himself in deep legal jeopardy. Eddy County authorities arraigned him on an open count of murder, meaning that he could be charged with anything from involuntary manslaughter to first-degree murder, depending on the evidence. "New Mexico has a statute against assisted suicide," says Chief Deputy District Attorney Les Williams of the town of Carlsbad. "You don't get to kill someone because they ask you to."
In fact the very idea that David Coughlin would beg to die baffles many of those who knew him. "If there was one person who would make it out of there alive, it would be David," says Terry Cunningham, deputy police chief in Wellesley, Mass., Coughlin's hometown. Cunningham, who is assisting in the investigation and knew Coughlin well, calls him "smart, resourceful, strong and not a quitter. I just can't picture him out there giving up." Just as hard for Coughlin's devastated family to fathom is the idea of Kodikian harming his longtime friend. At a memorial service in Wellesley, Coughlin's brother Michael asked some 400 mourners to "please say a prayer for Raffi. I know how much he loved my brother, and I know how much my brother loved him."
The two men, both adventurous and easygoing, were also extremely well-liked. Born in Wellesley, Coughlin majored in resource economics at the University of Massachusetts in Amherst before working as a management analyst at the Wellesley town hall. He impressed staffers there as "a gentleman, but not in a nerdy way," says former coworker Sandy Hobson. "People put halos on people after they die, but David had a halo before. Everyone just fell in love with him."
Kodikian, raised in middle-class Doylestown, Pa., interned as an editorial assistant at the Boston Globe while getting a degree in journalism at Northeastern University in Boston. In 1998 he wrote a two-article series for the paper chronicling his road trip through 25 states. "He was friendly with everyone," says Linda Matchan, a Globe editor. "He was really sweet and enterprising and took the initiative."
Coughlin and Kodikian met during their college years, while dating women who were best friends. This July, Coughlin decided to move to California to pursue a graduate degree. Kodikian, taking a break from his job at Massachusetts Financial Services (where he reportedly works in the correspondence department), volunteered to accompany his pal on a cross-country expedition. "When David told me Raffi was going to go with him, I said, 'That's terrific, you'll have fun, " says Hob-son. "They were very, very close."
The two packed up Coughlin's Mazda and hit the road, stopping in Nashville and New Orleans and sending cheerful postcards to friends. "There were no signs of any tension at all," says Terry Cunningham. On Aug. 4 they pulled into Carlsbad Caverns National Park and secured a permit for a two-day hike into the park's rugged back country, where summer temperatures can reach 120 degrees. "People from the East Coast don't understand that the desert can kill you," says Herb Kincey, a noted survival instructor and search-and-rescue expert. "Heat exhaustion can interfere with the mind's ability to function properly." The amount of drinking water Coughlin and Kodikian had allotted for their trip—one liter each—was, says Kincey, woefully inadequate. "I drink a liter in hot weather every hour," he says.
Exactly what happened over the next four days remains a mystery. But on Aug. 8, noticing that the Mazda was still in the parking lot near the start of Rattlesnake Trail, Mattson set out down the three-mile path in search of the two men. At the campsite where he found Kodikian, he also found a grouping of large white stones arranged to read SOS and a partially burned sleeping bag, apparently an attempt to build a signal fire. "Kodikian says he was weak and dehydrated, and yet he had the strength to kill his friend, dig a grave and cover him with rocks," says Sheriff Click. "And these weren't little rocks either." A lucid, cooperative Kodikian, who had unexplained scratches on his wrists, was treated for dehydration and exposure and released from the Carlsbad Medical Center in 90 minutes. Freed on $50,000 bail, he is now reportedly at his parents' home in Doylestown.
Investigators, meanwhile, are analyzing the primary piece of evidence: a journal, ostensibly written by both hikers, detailing Coughlin's final hours. "Kodikian wrote things like, 'I killed my best friend, forgive me,' says Click. A possible motive, however, is proving elusive: Were drugs a factor? "There's no indication," says Deputy Police Chief Cunningham. Or could the ovenlike heat have played cruel tricks on the minds of two friends? "Most likely there was some level of delirium present" in Coughlin, says Tim Stepetic, an Albuquerque medical investigator involved in the case. Stepetic also confirms that Coughlin's autopsy revealed moderate to extreme dehydration, but nothing suggesting that he was near death.
Sifting the evidence to decide what really happened will soon be up to a jury, but one thing is obvious, at least to Sheriff Click. "It took just a short time to get Kodikian back to health," he says. "And if he hadn't killed his friend, he'd be alive and kicking too." Yet Gary Mitchell of Ruidoso, N.Mex., Kodikian's defense attorney, discounts any suggestion of foul play. "These are two exceptionally good men who went through a horrible ordeal and had some real, real tragic things happen," he says. "Both young men thought they were going to die."
Alex Tresniowski
Zelie Pollon in Carlsbad and Anne Driscoll in Wellesley
Contributors:
Zelie Pollon,
Anne Driscoll.
Heat rose in waves off the cracked desert floor and vultures circled overhead on the afternoon of Aug. 8 as park ranger Lance Mattson began his search for two lost hikers in New Mexico's Carlsbad Caverns National Park. Finding them didn't take long. Within 10 minutes he'd spotted a tent at the base of Rattlesnake Canyon, in the most unforgiving stretch of the park. Inside, lying on his side in tan hiking shorts, was Raffi Kodikian, 25. "Please tell me you brought water," he said. When Mattson asked where his friend David Coughlin was, Kodikian pointed to a nearby pile of stones. "I killed him," Kodikian calmly told Mattson, motioning to the rocks, which were stacked over a body in a shallow grave. "I killed him this morning."
Advertisement
Today's Photos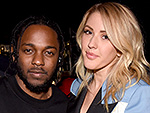 Treat Yourself! 4 Preview Issues
The most buzzed about stars this minute!