People Top 5
LAST UPDATE: Tuesday February 10, 2015 01:10PM EST
PEOPLE Top 5 are the most-viewed stories on the site over the past three days, updated every 60 minutes
Picks and Pans Main: Screen
Spotlight On...
New Hampshire's Republican congresswoman, up for reelection, loses her husband in a watery plane crash that leaves no survivors. Her ratings take a pronounced spike upward. No surprise there, eh, Dick Morris? Then a gruff and dogged Washington, D.C., cop informs the congress-woman that her husband went to his grave strapped in next to a mistress—who happens to have been the cop's wife. The congresswoman falls in love with the handsome police sergeant but, afraid of hurting her campaign, says nothing of these new developments to her adviser. Bad move, wouldn't you say, Sam and Cokie? All the congresswoman need do is study Hillary Clinton's play-book: The closer Mrs. Clinton has come to resembling a character out of popular romance—a woman wronged by her man but willing to keep him, even fight for him—the rosier have her political prospects grown. In this electoral climate, the congresswoman, a victim of love dating a victim of love, could shoot for the White House.
Even though Random Hearts is the work of Sydney Pollack, the director of such emotionally ripe superstar pairings as The Way We Were (Streisand and Redford) and Out of Africa (Streep and, again, Redford), he doesn't produce any magic with Kristin Scott Thomas and Harrison Ford. To begin with, they are brought together much too slowly. I would guess I counted 48 or 49 spin cycles before the lovers got to their first clinch, a clumsy, frantic groping in a parked car. It's a wonder they don't end up accidentally kissing each other's headrests. The embraces soften during a retreat in the woods, but the heat the two stars generate wouldn't alarm Smokey Bear.
Ford projects his usual majestic grumpiness. He is a Mount Rush-more head with the great good luck to have found a body strong enough to support it. Scott Thomas (The English Patient) is physically exquisite, as delicate as an orchid, but here seems wilted. She needs to be moved closer to the light and given some plant food. (R)
Bottom Line: A vote of no confidence
Hilary Swank, Chloë Sevigny
Unlike American Beauty, that poeticized fantasy about emotional upheaval in the quietly desperate suburbs, Boys Don't Cry is a raw, true tale about the hatred lying beneath the surface of daily life. Teena Brandon was only 21 when she was raped and, a matter of days later, shot dead in a town south of Lincoln, Neb. Her crime: She wanted to be a man. Calling herself Brandon Teena, she flattened her breasts beneath surgical bandages, inserted stuffing into the crotch of her jeans and passed herself off as a boy among a small group of hard-drinking friends. She was found out and, like an enemy target detected by radar, destroyed.
Directed by Kimberly Peirce, Boys Don't Cry boasts a flawless performance by Swank (The Next Karate Kid) in the main role. The film has a sinewy tautness and, in its brutal ending, a visceral power. Teena can articulate her longing to change sexes, but the others, filled with fear and revulsion when they learn the truth, can only strike out wildly. The two men who rape her afterward call her "little dude," almost affectionately. They seem to have no more self-awareness than dogs. (R)
Bottom Line: Wrenching, tragic tale of a misunderstood outsider
Terence Stamp, Peter Fonda
Featured attraction
In the past four years, with The Underneath, Out of Sight and now The Limey, director Steven Soderbergh has perfected what might be termed a lighter, gentler film noir. These are fairly typical tales of hoods and lowlifes, crime and betrayal, but told with a cool, unruffled elegance. Even though the characters may be thugs, their psychological nuances are worked out with crystalline precision. If Fred Astaire had ever wanted to pursue a life of crime, he could have done it in a Soderbergh film.
Stamp, his eyes so deeply set they could be looking out directly from some recess of his mind, is a career crook who comes to Los Angeles from London after his transplanted daughter—she seems to have dreamed of an acting career—dies under suspicious circumstances. He is sure her last lover, a record producer (Fonda), is responsible. He now intends to kill him. The story moves to its conclusion swiftly (a mere 89 minutes) and ends on a quiet but deeply striking note of revelation. The Limey is not really about a father's revenge but a daughter's love. (R)
Bottom Line: Perfect thriller about crooks and crooked hearts
The Sesame Street Muppets
From Teletubby Laa-Laa's secret diary: "Last night after the others were sound asleep—actually, I spiked their Tubby Custard—I ran across the soft rolling hills to catch Elmo's movie. (Stepped on a bunny, but I was late.) Seeing Elmo on the big screen instead of the telly in my tummy only confirmed what my heart already knew: I love Elmo. He is so soft, furry, cute and sweet. That adorable laugh! And let's face it, he has a bigger vocabulary than Po, Tinky Winky or Dipsy. (They have no idea I'm this advanced.) And Elmo is so heroic. He loses his blanket and, despite many obstacles, retrieves it from the land of the Grouches. What adventure! Here in Teletubby land, a cloud floats by and we clap as if we had a front table at the Golden Globes. At the end of the movie, I cried out, 'Again! Again!' " (G)
Bottom Line: Hugs for Elmo
Leah Rozen is on vacation.
>Hope Davis
Some actors study with Oscar winners; Hope Davis grew up with one. As kids in Tenafly, N.J., Davis and her friend Mira Sorvino (later honored for Mighty Aphrodite) put on plays for their neighbors. "Those were the seeds of my [acting] future," says Davis, who made those seeds take root after she graduated from Vassar in 1986 and began to act onstage. "All I wanted was to be a New York theater actress," she says. "It's not like I was waiting to make Hollywood movies."
Hollywood, though, was waiting for Davis. Bit parts, a failed tryout for Baywatch, and indie films like Next Stop, Wonderland (1998) led to a prominent part in the thriller Arlington Road and now to what she calls "a cushy job" as a chronic-fatigue sufferer who falls for a shrink in the comedy Mumford.
Her new high profile in Hollywood came at around the same time as some personal stress. Davis, 35, divorced her husband, playwright Ford Evanson—she still calls him "a really good guy"—and moved into a new Greenwich Village pad in New York City with Charlie, her Wheaten terrier puppy. "I feel much better now," she says. "I just feel that whatever happens, it's going to be all right."
Contributors:
Elizabeth Leonard.
Harrison Ford, Kristin Scott Thomas
Advertisement
Today's Photos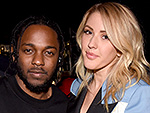 Treat Yourself! 4 Preview Issues
The most buzzed about stars this minute!