People Top 5
LAST UPDATE: Tuesday February 10, 2015 01:10PM EST
PEOPLE Top 5 are the most-viewed stories on the site over the past three days, updated every 60 minutes
For the Record
'Do You Believe in God?' Asked a Columbine Gunman. Who Really Answered, 'Yes'?
Now it appears it may have been just that. Jefferson County sheriff's investigators and several witnesses say Cassie never exchanged those words with her killer and that it was Valeen Schnurr, 18, survivor of multiple gunshot wounds, whom the gunman had confronted. More to the point, investigators say they told Cassie's parents, Misty and Brad Bernall, before publication of the book She Said Yes: The Unlikely Martyrdom of Cassie Bernall, that there were questions about Cassie's last moments. "There seems to be a lot of discrepancy from some of the witnesses," says Steve Davis, spokesman for the sheriff's department, "regarding whether that conversation [between Bernall and the shooter] took place."
Emily Wyant, 16, was two feet from Cassie that morning, hiding under a table in the Columbine library, when the killers walked in. Within weeks of the shooting, she told FBI investigators that Cassie had been praying aloud, crying, "Dear God, dear God, why is this happening?" when the gunman slapped the table, said, "Peekaboo!" and shot her. Though disturbed that the popular version of the story was at odds with her recollection, Emily chose not to correct it publicly, says her mother, Cindie. "We said, 'Emily, let it rest because it's a good memory for [Cassie's] family,' " says Cindie, who reports that they met with Cassie's parents a month after the shootings.
Valeen Schnurr, too, had kept quiet. On the day of the shooting she had been studying with four friends when a teacher ran into the library to warn everyone to take cover. A moment later, Valeen was hit in the side by a hail of 34 shotgun pellets. "I said, 'Oh, God, oh, God, don't let me die!' " she says today, adding that the shooter was standing an arm's length away. "He asked me, 'Do you believe in God?' and I said, 'Yes.' There was a pause, and he asked, 'Why?' And I said, 'Because I believe and because my parents brought me up that way.' " Then, as the gunmen reloaded, she slipped under a table and avoided further injury.
Schnurr spent six days in the hospital, later underwent two operations to remove more pellets and has had several sessions of plastic surgery for the physical scars. Emotionally, she says of the shooting, "I don't go a day not thinking about it." Still, she and her family had no intention of disputing the story about Cassie Bernall until details from the investigators' report first became public in the online magazine Salon last month. "I didn't want to hurt anybody," says her father, Mark, 43, a certified public accountant.
Misty Bernall, 38, says that when investigators told her and Brad some five weeks after the rampage that there were conflicting accounts of their daughter's final moments, they halted work on their book to reinterview several witnesses. Investigators told them, adds Brad, 45, that "the bottom line is that we'll never know for sure." Chris Zimmerman, who edited the book for the nonprofit Plough Publishing (the family is directing most of the profits to a foundation in Cassie's memory), says that the real emphasis of the book is not Cassie's death but how she went from being a rebellious teen to leading a more fulfilling life. "People are buying the book because it shatters the media-fed legend of Cassie Bernall as Joan of Arc," he says. "In a broader, deeper sense, Cassie is saying yes to life throughout [the book] and no to the temptations that beset adolescent girls."
The sheriff's final report is due by early next year. Meanwhile, "it's not a matter of who said what," says Shari Schnurr, 38, Valeen's mother. "The most important thing is the faith that all of these kids showed. The positives of what came out of something so terrible is what we have to focus on."
Thomas Fields-Meyer
Vickie Bane in Jefferson County
Contributors:
Vickie Bane.
Of all the tragic stories arising from the April 20 massacre at Colorado's Columbine High School, perhaps the most heartrending was that of Cassie Bernall, 17. Asked by one of the teenage gunmen whether she believed in God, she was said to have replied firmly, "Yes," before he shot her to death. So resonant was the tale—leading her mother to write a bestselling biography of Cassie—that it began to assume the power of myth.
Advertisement
Today's Photos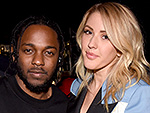 Treat Yourself! 4 Preview Issues
The most buzzed about stars this minute!