People Top 5
LAST UPDATE: Tuesday February 10, 2015 01:10PM EST
PEOPLE Top 5 are the most-viewed stories on the site over the past three days, updated every 60 minutes
He's So Vein
Dracula's Heir Lives in a Castle and Collects Blood—but Never Touches the Stuff: It's for the Red Cross
Bela Lugosi must be spinning in his crypt. Since 1995, when Prince Kretzulesco held his first Blood Fest at Schloss Dracula, his sprawling, century-old villa in Schenkendorf, outside Berlin, some of his 12,000 visitors have donated a total of 2,775 liters of their vital fluid in exchange for a little lively entertainment from the undead. Amid a festival of artists, musicians and jugglers, Prince Kretzulesco makes his Grand Guignol entrance, rising from a coffin on the back of a 19th-century horse-drawn hearse. Donors, who get a certificate proclaiming that they gave blood at Dracula's castle, come away sated. "The prince's presence makes a huge difference," says Helmuth Warzecha, director of the Red Cross in Berlin. "Many more people give blood when he's there." One visitor, optician Gunther Schmidt, points out the prince to some children, proclaiming, "This is a really great man here. He's helping to save lives!"
And, perhaps, spruce up the image of a family whose most notorious member was Prince Vlad Draculea, a.k.a. Vlad the Impaler (as he was fondly called because he liked to skewer his enemies on stakes). The vampire legends apparently evolved from the thousands of murders he committed while ruling southern Transylvania until his death in 1476.
Prince Kretzulesco is the last of Vlad's line-though he is not, well, a blood relation. He was adopted by the family, which takes a bit of explaining. The present prince was born Ottomar Berbig in Berlin. Growing up in postwar West Germany, he became a baker, then a bartender. Eventually he had his own lucrative cabaret. "I drove one of those big Cadillacs," he recalls. Alas, he says, a partner cheated him, and he had to start over-this time as an antiques dealer. "By the mid-1970s, I had five stores in West Berlin," he says, "and was making plenty of money."
In 1978, Berbig waited on an elderly lady who wanted to sell some heirlooms. "She had gold and silver boxes with a family crest," he recalls. "She told me about the family and said I looked Romanian. We got on well, and she wanted to introduce me to the rest of the family in Paris." There he learned that the family had no male heirs to carry on its name. In such cases, noble European houses have often turned to adoption.
Berbig happily filled the bill. He was adopted in 1990 by Katarina Olympia Princess Kretzulesco Caradja, a Dracula descendent renowned for having helped American POWs escape Romania during World War II. The prince and Katarina, who died at 100 in 1994, grew close. When her granddaughter Brianna wed, he gave the bride away.
Prince Kretzulesco shares his 46-room castle with Barbara Dienerfeld, 41, his girlfriend of 17 years, who looks after their 80 or so winged lodgers. "We're lucky to have bats living in our attic," she says. "Why else do you think we have so few mosquitoes?"
Along with the name and big house comes duty. The prince will petition the Romanian government to return properties, including several castles, left behind when the family fled during World War II. Beyond that, he dreams of taking his vampire act on the road. "I'd love to bring my blood donation parties to the U.S.," he says. "People who live nearby could hang garlic in their windows, or crosses. It would be great!"
Anne-Marie O'Neill and William Plummer
Karen Nickel Anhalt in Schenkendorf
Contributors:
Karen Nickel Anhalt.
Dracula vants your blood. Only this time he's the real deal—and to prove it he has the family crest and a castle complete with resident bats. Meet Ottomar Rodolphe Vlad Dracula Prince Kretzulesco, heir of the 15th-century Transylvanian prince whose violent reign inspired Bram Stoker's Dracula—and all-around good guy. This Dracula doesn't crave corpuscles. He does, however, collect blood—lots of it—by holding Red Cross donation drives at his estate in Germany "I have this famous name," explains Prince Kretzulesco, 59, "and I wanted to do something positive with it."
Advertisement
Today's Photos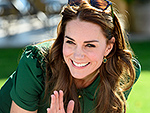 Treat Yourself! 4 Preview Issues
The most buzzed about stars this minute!