People Top 5
LAST UPDATE: Tuesday February 10, 2015 01:10PM EST
PEOPLE Top 5 are the most-viewed stories on the site over the past three days, updated every 60 minutes
Bad Judgment Day
A Bestseller Looks at America's Deadliest Storm—and the Weatherman Who Blew It
Growing up in Galveston, Linda Macdonald, 52, remembers hearing this story, as well as that of the flood's horrendous aftermath, from her grandfather La Coume. "Whenever he spoke of it, he seemed to relive the experience. "He said, 'I could hear the winds howling and the houses crying,' " recalls Macdonald. "When I said, 'Grandpa, houses don't cry,' he said, 'That night, everything and everybody cried.' "
La Coume was not exaggerating. The Galveston hurricane became—and still remains—America's deadliest natural disaster. Galveston was the second-richest metropolis in the U.S., per capita, reportedly boasting more millionaires per square mile than posh Newport, R.I., and an overall population of 38,000. The storm claimed between 6,000 and 10,000 of those lives and destroyed some 3,600 houses—nearly half the city. There were so many bodies that sailors miles out to sea gagged from the smell; overwhelmed, officials burned many of the dead rather than bury them.
Tragically, pride seemed to have played a role in Galveston's fate. Isaac Cline, 38, highly respected chief weatherman for the state of Texas, might have warned residents about the hurricane's fury. But Cline had dismissed even the possibility of such a catastrophe's befalling the town, which sits on a long, narrow island at the southern end of Galveston Bay, as "an absurd delusion." Perhaps he was just behaving as did other "turn-of-the-century men with confidence and hubris," says Erik Larson, author of the bestselling book about the disaster, Isaac's Storm. "It's the myth of competence, where men felt they could save their families and protect them from bad things." In the end, his arrogance would cost Cline dearly: When the floodwaters receded, his wife, Cora, and their unborn child were among the casualties.
A dandyish fellow who was both shy and arrogant, Cline never quite owned up to the truth. Later, in his personal memoir, he claimed that he "warned the people that great danger threatened them" and that "some 6,000 lives were saved by my advice." In fact, Cline, a promising science student who joined the U.S. Weather Bureau right after graduating from Hiwassee College in Madison, Tenn., made a colossal blunder that doomed thousands.
In the month before the storm, North America had suffered a spell of strange weather, including a sustained heat wave, a plague of crickets in Waco, Texas, and shrinking of the Bering Glacier in Alaska. Heavy rain and high temperatures had pummeled Galveston. On Friday, Sept. 7, Isaac noted that deep-ocean swells were hitting the local beach and timed them as they rolled toward shore. The bureau predicted that a tropical storm of only moderate energy would move northwest, brush Galveston and head out of the Gulf.
By the next afternoon, Cline and his brother Joseph, 29, who also worked for the weather bureau, had cause to question the forecast. A strong north wind had sent the waters of Galveston Bay crashing over the wharf and into the streets. As bathhouses were crushed by the waves, the beaches were inundated with thousands of rarely seen toads from inland.
Nonetheless, Cline acted more bemused than concerned. "He was a very serious guy but very, very confident," says Larson. At 2:30 p.m., Isaac dutifully wrote a cable about the approaching weather for Joseph to send to bureau headquarters in Washington, D.C. Then he went home to his family, who lived three blocks from the Gulf in a house 'built on stilts to guard it from floods. Fifty others had gathered there in what they considered the neighborhood's sturdiest residence.
When Joseph arrived at 5:30, he was alarmed to find the water inside waist-deep and tried to get the household to evacuate, but Isaac refused to budge. However, opening the front door he was confronted with an eerie landscape. In the twilight before dark, he saw that what used to be his neighborhood had become an open sea littered with telegraph poles. As houses collapsed, a giant barrier of debris surged across the water. Isaac watched the sea rise four feet in four seconds.
He and Joseph, along with Isaac's three daughters—Allie May, 12; Rosemary, 11; and Esther, 6—managed to cling to a raft of floating wreckage. But the pregnant Cora could not be found. Three weeks later a demolition crew unearthed her body from debris near the spot where the house had been; she was identified by the wedding ring on her finger.
Cline bitterly mourned his loss. He never remarried: He had the ring recast and wore it the rest of his life. In 1901 he was transferred to the weather bureau in New Orleans, a move he considered a punishment. He continued forecasting for several decades, eventually also becoming an art collector, and died on Aug. 3, 1955, at the age of 93.
Larson believes the fascination with Cline's story stems from his being both hero and antihero—a learned man with flawed knowledge who was very much a product of his age. "It was the sense that they knew it all when in fact they didn't," says Larson, 45, who lives in Seattle with wife Chris, 46, a doctor, and their three girls: Kristen, 11; Lauren, 9; and Erin, 5. Today's weather experts have more knowledge but are aware that there is much they don't know. "Modern technology doesn't tell us which hurricanes will hit when and where," says Bryan Norcross, a Miami meteorologist. "That's why we evacuated nearly 3 million people in Hurricane Floyd. It's absolutely un-survivable if you get caught in something like that."
Although the specter of the hurricane still lingers in Galveston, there are few visible reminders of it, aside from a mammoth sea wall. To commemorate the storm's 100th anniversary, the city is planning a sculpture to honor the dead. Aside from a small plaque at the local Wal-Mart, site of an orphanage where 90 children perished in the floods, "there is no real monument to the storm," says Larson. "It's almost as if the city wanted to forget."
Alec Foege
Vickie Bane in Seattle, Gabrielle Cosgriff in Galveston and Don Sider in Miami
Contributors:
Vickie Bane,
Gabrielle Cosgriff,
Don Sider.
Clarence La Coume, 6, was playing outside with friends, laughing in excitement as the storm gathered force. When seawater began to flood the streets of Galveston on the afternoon of Sept. 8, 1900, four or five boys made toy boats from sticks and launched them on the growing tide. As the water rose higher and the winds reached gale force, the storm suddenly didn't seem like fun anymore. They abandoned their toys and ran inside.
Advertisement
Today's Photos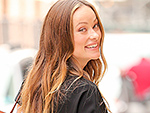 Treat Yourself! 4 Preview Issues
The most buzzed about stars this minute!