People Top 5
LAST UPDATE: Tuesday February 10, 2015 01:10PM EST
PEOPLE Top 5 are the most-viewed stories on the site over the past three days, updated every 60 minutes
A Supreme Being
Talk About the Evolution of Man. At 50, Richard Gere Has Found Love and Embraced Buddha. But Don't Be Fooled by That Karmic Grin: He's Still Wild at Heart
Autumn in New York
this fall didn't exactly constitute hard labor. Sure, she had to scramble down a ladder while dressed in heels and a full-length evening gown. But this was one gig with great benefits—and we're not talking 401 (k). Richard Gere, as her playboy ex-boyfriend, was positioned directly above her. "There was a moment where I'm looking up at him from a rather low perspective," says Hennessy. "And I had, shall we say, an
exceptional
view. I'm thinking I really have to thank God for this moment. How lucky am I? I would have paid
them
to work in this movie."
Who wouldn't? Certainly not the devoted fans who mob the set daily. "He was being filmed inside a taxi," marvels Joan Chen, who is directing the romance, due next fall, "and all at once these women began to yell, 'It's Richard Gere!' Some were just squeezing their hands and holding their heads and trying to get a better look. You see it every day."
Actually, Gere has seen it for decades. From his career-making role as the brooding stud-for-hire who showed us his buff stuff in 1980's
American Gigolo
to his crowd-pleasing performance as the rakish reporter who had us screaming "Wrong way!" at a fleeing
Julia Roberts
in last summer's
Runaway Bride
, the 5'10" actor has had a hypnotic effect on women. "It happens everywhere," says his close friend and 1986
Power
costar Kate Capshaw. "At restaurants, walking down the street, they're passing notes to the table, they're sending flowers."
A remarkably fit 50, Gere appeals to females who weren't even
born
when he launched his career in 1969. What's more: He knows it. "It's not that far-fetched," he told
Women's Wear Daily
with characteristic cockiness when asked about the 22-year age difference between him and his
Autumn
costar Winona Ryder, 28. "No one would say anything if I was involved with a woman that age."
It is exactly that swaggering confidence that has kept fans in his thrall for more than 20 years. It's true that the tresses have silvered. And the once-angry young man is now a devout Buddhist who meditates regularly and campaigns tirelessly to free Tibet from China. His close relationship with the Dalai Lama, whom he reportedly met through his friend,
Rolling Stone
publisher Jann Wenner, in 1983, has added another dimension to his character. But within this mellow fellow is the soul of a rebel. Free-spirited and dangerously charming, Gere is the bad boy women love to love—even though he's bound to break a few hearts. "Richard is kind of like a Persian cat," says his 1995
First Knight
costar Julia Or-mond. "You want the cat to give you its attention, and the cat is very independent. But when the cat wants it from you, it's irresistible."
Just ask Gere's ex-wife Cindy Crawford, who, on the brink of her betrothal to Rande Gerber, admitted that she still couldn't imagine talking to Gere on the phone. "It's hard," she told
Redbook
in August 1997. "It's kind of like, I don't want to fall back in love with him."
Crawford's loss has been Carey Lowell's gain. The 3 8-year-old former
Law & Order
actress is expecting Gere's baby early next year. "[It's] one of the real joys in my life right now," the actor told Larry King in August. But if Gere has found his soulmate, he is also holding on to his freedom. The relationship succeeds, says pal Sharon Simonaire, a New York City interior designer, because "Carey lets him be who he is and loves him for it. She doesn't want him to change."
The fact that Gere can't be tamed is what drives women wild. When actress Brooke Adams, who would later work with him on 1978's
Days of Heaven
, first encountered Gere at a downtown Manhattan party in the early 1970s, "he was surly, mysterious, angry," she recalls. "He was my friend's boyfriend, but I thought he was the sexiest man alive. When he puts his attention on you, you feel like you're in this huge spotlight."
Time has not diminished his charms. "He listens to you," says Laura Linney, his costar in 1996's
Primal Fear
. "Right off, he is interested in who you are and how you got there."
Bai Ling, who starred with Gere in 1997's
Red Corner
, was taken by "the light that comes out of his smile." At their first meeting, "Richard gave me a very tight, warm hug that took all my stress away," she recalls. Later he subjected her to tickling attacks that ruined at least a few takes. He even introduced her to his folks. On the evening of
Red Corner
's Manhattan premiere, Ling sat at the piano in the actor's Greenwich Village pad and accompanied them on a chorus of "Home on the Range."
It was only 200 miles away in Syracuse that Homer Gere, 77, a retired insurance salesman, and Doris, 75, a homemaker, raised their five children. Second-born Richard was on North Syracuse Central High School's gymnastics, lacrosse and ski teams and played trumpet in the band. "He was a phenomenal gymnast, but you wouldn't call him a jock; he had a lot of friends, but he wasn't into being superpopular," recalls classmate Chuck Parry, now a Syracuse minister, who used to play Bob Dylan songs on guitar with Gere after school.
Girls were drawn to the self-assured idealist who favored jeans and Army surplus jackets. Gere dated only the brightest ones, like steady Diane Fredericks. "We went to the movies a lot," Fredericks, now married and living in New Hampshire, told PEOPLE in 1984. "It was always old films and monster movies. People tend to think of him as a sex object. I never thought of him that way. He was too intelligent for that." After graduating in 1967, Gere accepted a gymnastics scholarship to the University of Massachusetts Amherst, where he majored in philosophy. But he fell in love with acting and dropped out in 1969 to pursue the profession full-time.
Though he spent a few years in New York City as the proverbial starving artist, he was never starved for attention. When actress Penelope Milford met Gere on the set of an Off-Broadway musical in 1971, she says, "he had already dated all the girls in the cast," including costar and future disco-diva Vicki Sue Robinson. "Vicki Sue said to me, 'Watch out. He'll love you and leave you,' " recalls Milford, who dated Gere for seven years. "I was like, 'Not me.' But he was real nice to me, then all of a sudden he started acting aloof, and that was the hook."
The women kept coming. Actress Sally Kirkland recalls the still-unknown Gere crashing a star-studded party she was throwing for Robert De Niro and Al Pacino in the mid-1970s. "Joni Mitchell was there, and Donovan. Mick Jagger crashed too. But as Richard walked in, I just stopped. I was supposed to be greeting people but I couldn't. I was just mesmerized." So was fashion designer Diane Von Furstenberg when she met Gere at a Thanksgiving party a few years later. "He walked like a biker, and that attracted me," she says. "I knew I was going to get my hands on him. I seduced him."
Brazilian artist Sylvia Martins, who came under Gere's spell in the 1980s, says their romance thrived for seven years because "we're both very independent and we loved to explore." Together they traveled to such exotic locales as the jungles of Borneo, where they crash-landed in a helicopter among native tribes, and the island of Bali, where Gere went off to meditate alone on a volcano. "That's the kind of thing we used to do and find it totally normal," Martins says. But the attention that Gere attracted from other women was hard for Martins to handle. "I felt hurt and sad when women started throwing themselves at him," she says.
Gere's onscreen sexuality was also combustible. His full-frontal nude scenes in 1980's
Gigolo
were among the first in mainstream cinema. Yet Gere brushed off America's shock. "In Europe," he later told
Cosmopolitan
, "this is pretty parochial stuff." His coinciding Broadway appearance as a homosexual Holocaust victim in Martin Sherman's Bent was equally risky, prompting rumors that Gere was gay. At the time, the actor refused to respond. It was only years later, when the gossip extended to his marriage to Crawford, that he defended their hetero-sexuality in an ad that he placed in
The Times
of London.
Inevitably, some risks didn't pay off. After confirming his place in heartthrob history with
An Officer and a Gentleman
(1982), Gere turned down the leads in
Die Hard
and
Wall Street
and wound up appearing in a string of flops like
King David
and
Miles from Home
. But he came bounding back in 1990's
Pretty Woman
with his surprisingly whimsical turn in the role of a corporate raider bummed-out in Beverly Hills. The film eventually earned more than $460 million worldwide, made a star of
Julia Roberts
and confirmed a sea change in her leading man: Richard Gere had lightened up. In fact, he was so eager to get the part that "he jumped up and danced on the table," recalls one of the film's producers, Arnon Milchan. "He actually danced."
Shortly thereafter, Gere landed his own pretty woman: supermodel Crawford. They married in a Las Vegas chapel in 1991. "I didn't want to lose [her]," he said at the time. But it was not to last. "Richard was very torn up after his marriage broke up, just devastated," says his friend Sharon Simonaire, who blames the 1994 split on their age difference (he was 45, she 28) and Crawford's impatience with Gere's Buddhist causes, which Crawford, a nonpracticing Protestant, didn't share. "Cindy had problems with his going off to India and being away," Simonaire says.
Then, in the fall of 1995, Simonaire introduced Gere to her friend Lowell at a Manhattan restaurant and saw the sparks ignite. After the pair spent a weekend together, says Simonaire, "Carey called and said, 'He's so damn funny. He pulled his sweatpants up to his chest and walked around kind of scratching himself.' It reminded her of how her father used to joke around the house."
Four years later, Gere has settled in with Lowell and Hannah, her 9-year-old daughter with ex-husband actor-director Griffin Dunne. The three share a spacious Greenwich Village town-house decorated with an eclectic mix of 1940s French furniture, Eastern artwork that Gere has collected from his travels and his own acclaimed black-and-white photography. Gere showers his leading lady with gifts of rubies, pearls and shawls from his Indian sojourns. She spoils him too. In September she threw a 50th-birthday party for him on a rented rooftop overlooking the Hudson River. Buddhist monks chanted, more than 100 guests feasted on Asian food, and Lowell presented a specially made video containing clips from Gere's old TV interviews and birthday wishes from his friends. At the end, recounts party guest Bai Ling, "Carey came on and said, 'There's somebody else who wants to say "Hi." ' She opened her shirt to reveal a face painted on her [pregnant] belly. Richard was crying, he was so moved."
As soon as his tears were dry, though, the twinkle no doubt returned to his eyes. After all, this is not a man who is made of mush. When he reads this story, says Simonaire, "I don't know how he'll be to live with. He may be strutting around the house like the Sexiest Man Alive."
Anne-Marie O'Neill
Sue Miller in New York City and Pamela Warrick in Los Angeles
Contributors:
Sue Miller,
Pamela Warrick.
Advertisement
Today's Photos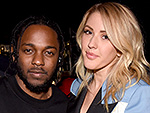 Treat Yourself! 4 Preview Issues
The most buzzed about stars this minute!