People Top 5
LAST UPDATE: Tuesday February 10, 2015 01:10PM EST
PEOPLE Top 5 are the most-viewed stories on the site over the past three days, updated every 60 minutes
Husband Power
Hollywood Wives Reveal What Keeps Their Mates in the Swing at Every Stage of Married Life
Married 1-5 years
KEVIN AND SAM SORBO
(Married Jan. 5, 1998)
Actress Sam Sorbo, 35, can't decide what is most appealing about her husband of nearly two years, actor Kevin Sorbo (
Hercules: The Legendary Journeys
). "He's just a fascinating creature," she says with a sigh—even if Kevin, 41, does eat spareribs with his hands ("I think it's the coolest thing," she claims) and sometimes fails to keep up with chores. "He didn't do the dishes this morning," she admits, "but since he made breakfast, how can I complain?" Her attraction even extends into unlikely territory: the golf course. Though Kevin is teaching her the game, Sam is happy to hit the links just to watch him. "He's so athletic and graceful," she says, "that it's sexy when he plays."
Jenna Elfman on Bodhi Elfman
(Married Feb. 18, 1995)
"He's there for me before I need it He looks out for me so much."
Gen a Norris on Chuck Norris
(Married Nov. 28, 1998)
"I love the way he laughs. His eyes and face light up, and you can still see the little boy in him."
Lisa Rinna on Harry Hamlin
(Married March 29, 1997)
"The way that he looks at our daughter is the sexiest thing ever."
Courteney Cox Arquette
Arquette on David Arquette
(Married June 12, 1999)
"It's the way he carries himself and the way he cares for others."
Shiva Rose McDermott on Dylan McDermott
(Married Nov. 19, 1995)
"It's always when he's scruffy that he's the sexiest—when he doesn't wash his hair and he's lying around in his underwear."
Camille Donatacci on Kelsey Grammer
(Married Aug. 2, 1997)
"It's his butt—he's got the cutest buns! They're so round and perky."
Joanie Franz on Dennis Franz
(Married April 1, 1995)
"It's the whole package, really, but his eyes are the most kind. And, yes, his butt! He's been tanning it."
Kimora Lee Simmons on Russell Simmons
(Married Dec. 20, 1998)
"Even with his superbusy life, he still makes me No. 1 and is always my biggest supporter."
Lisa Kudrow on Michel Stern
(Married May 27, 1995)
"He's warm, funny and compassionate, and he keeps it real. Honesty is sexy to me."
Heather Locklear
on Richie Sambora
(Married Dec. 17, 1994)
"It's his beautiful hands and fingers. First of all, they play guitar like no other. And they dance around my body like no other!"
Annette O'Toole on Michael McKean
(Married March 20, 1999)
"He's always interested in my life, even if I think it's boring."
Sadie Frost on
Jude Law
(Married Sept. 2, 1997)
His eyes are very alive and green and vibrant. He's also sexy because he's a father."
Sarah Jessica Parker
on Matthew Broderick
(Married May 19, 1997)
"He's just so smart and so funny and he's such an honorable person."
The Experts Say
"Newlyweds are riding on the high of sexual chemistry that comes from being with someone new," explains human relations expert Barbara De Angelis. Bestselling romance writer Nora Roberts agrees. "When you're just married, there's that incredible rush of surprise and discovery—no matter how long you may have been together, marriage takes sex to a different level," she says, "As you learn to live together on a day-to-day basis, the smallest things become sexy." And even the things that aren't sexy are easily ignored. "Early in the relationship, the fact that he leaves the toilet seat up doesn't bother you," says Gregory J.P. Godek, author of 1001 Ways to Be Romantic. "Because there's passion, it's easy to overlook minor things."
"PRIME-TIME PASSION"
Married 6-14 years
LISA HARTMAN BLACK AND CLINT BLACK
(Married Oct. 20, 1991)
After eight years of marriage, "you have to fan the flames of romance," says country star Clint Black. That means that he and his wife, actress Lisa Hartman Black, 43, work at staying enticing to one another. "I don't get too far out of shape," the 37-year-old singer notes. "Or else I wouldn't want to take my clothes off around her." It also means springing a surprise every now and again, as when Clint asked Lisa to join him—both in the recording studio and on tour—for his current hit "When I Said I Do." "As you grow and grow up together, that's what happens: You find you can create new things all the time," Lisa explains. Of course, it also helps to have a secret weapon. "All he has to do is flash that smile, and I'm naked," she giggles. "It's true!"
Tracy Pollan on Michael J. Fox
(Married July 16, 1988)
"His sense of humor is the No. 1 thing for me. And the fact that he's so good-looking doesn't hurt."
Paulina Porizkova on Ric Ocasek
(Married Aug. 23, 1989)
"Once someone asked me why I'd want to get married, like if Hike fruit, why would I want to eat just cantaloupe for the rest of my life? But being married to my husband is like having a whole huge spread of the best fruit in the world to wake up to every day. It just gets better."
Delta Burke on Gerald McRaney
(Married May 28, 1989)
"He's sexy because he loves me with all his heart and because of the tenderness in his eyes."
Andrea Schroder on Rick Schroder
(Married Sept. 26, 1992)
"He's dedicated to his family, and he's not vain. That's sexy to me."
Kyra Sedgwick on Kevin Bacon
(Married Sept. 4, 1988)
"His walk is incredibly hot, sexy and slightly cocky I like it!"
The Experts Say
Once the honeymoon haze burns off, "it's time to trade newness and discovery for depth and meaning," says relationship expert Gregory J.P. Godek. That can be difficult, given the work and family stresses couples now face. So spouses need to be creative about romance. "Check into a motel room for a few hours every once in a while and turn off the cell phones," suggests famed sex authority Dr. Ruth Westheimer. And don't set unrealistic expectations. "Human beings can't stay at that honeymoon peak of passion or they'll kill themselves," says renowned psychologist Dr. Joyce Brothers. "But what you'll have is a deeper, warmer, more comforting kind of sex, and in the long run, that's more lasting."
"HAPPILY EVER AFTER"
Married 15 years and beyond
RENEE TAYLOR AND JOSEPH BOLOGNA
(Married Aug. 11, 1965)
Their only child—Gabriel, 30, an actor-writer—is grown. Their acting careers—he recently played Adam Sandler's pop in the film Big Daddy; she finished up a six-year run as Fran Orescher's mom on The Nanny—are comfortable. And so, after 34 years of marriage, Renée Taylor, 66, and Joseph Bologna, 64, are left with plenty of time to indulge their steamy side. "I had a huge pink marble bathtub built in our bathroom so I could sit and watch Joe take a shower," Taylor confesses. "I like to look at his small waist and perfect behind—he's built like a matador." Just as enjoyable for the couple: renewing their wedding vows, which they're about to do for the fifth time. "It's a way of remembering what we love about each other," she says.
Anna Romano on Ray Romano
(Married Oct. 11, 1987)
"He's got such a good sense of humor that it's hard to get mad at him. And he's got a full head of hair too."
Rita Wilson on Tom Hanks
(Married April 30, 1988)
"He's sexy because he keeps things exciting. He's like a fine wine that ages and changes but becomes better. Our whole relationship has gotten better, actually—it's better later in a relationship than you think it's going to be."
Kelly Preston on John Travolta
(Married Sept. 5, 1991)
"I think everything about my husband is sexy, but his lips are the main thing. I love his lips."
Diane Sawyer on Mike Nichols
(Married April 29, 1988)
"He's generous and adventurous and a little wild and utterly kind. It's that combination of something you're completely sure of and something dangerous and interesting. And he's also the funniest man on the face of the earth."
Trudie Styler on Sting
(Married Aug. 20, 1992)
"I like his cheeky laugh."
Dixie Carter on Hal Holbrook
(Married May 27, 1984)
"His blazing blue eyes take you in with just one glance. It gives you goose bumps."
Rhea Perlman on Danny DeVito
(Married Jan. 28, 1982)
"I like his head the most—it's so smooth. And he's a total goof ball."
Jayne Meadows on Steve Allen
(Married July 31, 1954)
"He's quiet and understated, and that's sexy to me."
Loraine Boyle on Peter Boyle
(Married Oct. 21, 1977)
"His bald head is sexy."
Mavis Leno on Jay Leno
(Married Nov. 30, 1980)
"How can you not be insanely in love with a man who drives a 1909 Baker Electric car and teaches the cat how to box?"
Patricia Wettig on Ken Olin
(Married Nov. 8, 1982)
"He got a tattoo on his hip in September with my name and our wedding date. That's pretty sexy."
The Experts Say
Like any long-distance event, marriage requires endurance. But it also brings rewards. "You have the unadulterated comfort of discovering you can be yourself with the other person," says leading romance novelist Janet Dailey. Or as Dr. Joyce Brothers puts it, "In marriages that go on and on, people still find each other sexy, even if she isn't as thin as she once was or he isn't as brawny." Such acceptance can be liberating, Dr. Ruth Westheimer notes. "With the kids out of the house, the couple has more time—and more experience," she says. "So the sex might be even more satisfying than when they were younger!"
Advertisement
Today's Photos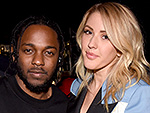 Treat Yourself! 4 Preview Issues
The most buzzed about stars this minute!