People Top 5
LAST UPDATE: Tuesday February 10, 2015 01:10PM EST
PEOPLE Top 5 are the most-viewed stories on the site over the past three days, updated every 60 minutes
International Men of Mystery
Whether Cloaked in a Tux (James Bond) or Blue Velved (Austin Powers), These Big-Screen Spice Share One Secret Weapon: Sex Appeal
1. GOLDENEYE
Tapped to play James Bond in this 1995 film,
PIERCE BROSNAN
found himself "standing in front of the mirror a lot, saying, 'Bond, James Bond.' You can't help yourself," the actor says. The result? "Five years of swooning women," quips Brosnan, 47, who reprises the role for the third time in this month's The World 1$ Not Enough.
2. FROM RUSSIA WITH LOVE
With "a walk like a panther and a wicked twinkle in those dark eyes," seven-time Bond
SEAN CONNERY
, 69, set the standard for 007's sex appeal in this 1963 film, says costar Lois Maxwell. "He has a great body. All he had to do was walk on the studio stage."
3. ON HER MAJESTY'S SECRET SERVICE
In his only Bond outing, in 1969, "the spy stuff came as second nature," says Australian actor
GEORGE LAZENBY
, now 60. "I was raised shooting guns." But he struggled as a lady-killer. "I found that Bond treated women kind of cold," he says.
4. THE LIVING DAYLIGHT
Both times
TIMOTHY DALTON
, 55, played 007, he was "a deeper, more introspective Bond," says this 1987 movie's co-producer Michael Wilson. "Some women don't like the charming, humorous type; they want a bit more passion."
5.MOONRAKER
ROGER MOORE
, 72, turned 007 into "a suave, well-bred Englishman" during seven forays as Bond, says this 1979 film's production designer Ken Adam. Albeit a mischievous one. "Roger had a great sense of humor," explains costar Lois Chiles. "He enjoyed playing Bond tongue-in-cheek."
THE SILENCERS
Sexy superspy Matt Helm was "the ideal role" for
DEAN MARTIN
, says Stella Stevens, his costar in the 1966 movie that launched a campy four-film series spoofing the Bond mystique. "Dean had such an elegance and charm and quiet demeanor around women, they felt safe with him—but there was always a little danger in that safety." And though offscreen, Martin, who died in 1996, was more family man than playboy, he seemed to enjoy Helm's image. "Dean drew women to him like a magnet," says Stevens. "He just stood there smiling that smile."
ARABESQUE
Though forced into espionage in this 1966 tale of international intrigue,
GREGORY PECK
, now 83, still made costar Sophia Loren weak-kneed. "He was absolutely breathtaking—a punch in the eye," says Loren (with Peck, left). "And being a spy is dangerous. Put those two things together and you have a very appealing character."
IN LIKE FLINT
Playing the title role in this 1967 caper,
JAMES COBURN
,now 71,"had it in his eyes," says screenwriter Ben Starr, who helped shape the film character. "That look that says to a woman, 'No matter who you are, I can undress you if I wish.' "
AUSTIN POWERS
"He's not James Bond," says
MIKE MYERS
of this 1997 send-up's shagadelic spy. So in contrast to 007's pearly whites, Myers, 36, had his British agent don "what they call National Health Service teeth," says director Jay Roach. "A really foul pair for close-ups, an intermediate pair for most things and a relatively less disgusting pair for love scenes."
CLEAR AND PRESENT DANGER
To prepare for this 1994 thriller,
HARRISON FORD
, 57, shadowed a CIA analyst and studied every detail "down to what kind of watch he would have," says the movie's coproducer Mace Neufeld. "He assumed the personality of the character." And the character benefited from the actor's heat. "Harrison's attractive, mature and smart," Neufeld says. "That always appeals to women."
MISSION: IMPOSSIBLE
In this 1996 action movie,
TOM CRUISE
, 37, "uses coordination and smarts rather than muscle," says second-unit director Eric Schwab. "He isn't superhuman." Still, admits on-set photographer Murray Close, "Tom couldn't be a real spy. He's so striking, he'd attract too much attention
NO WAY OUT
"There's something very sexy and seductive about a man in uniform," admits
KEVIN COSTNER
, 44, who donned Navy whites for his 1987 breakout role as a Russian spy who poses as a U.S. military officer—and memorably seduces costar Sean Young in the back of a limousine. To flesh out the character's nuances, Costner worked with a government espionage consultant. "Spies are intriguing," says the actor. "It's the fantasy."
TORN CURTAIN
Parts of this 1966 Cold War suspense flick—in which
PAUL NEWMAN
, then 41 (with julie Andrews), tries to steal Soviet defense secrets— now seem dated, admits assistant director Donald Baer: "In one scene, Newman works out a scientific formula on a blackboard; today it'd have to be one a computer." But Newman's magnetism helds up. Says Bear" "Fighting evil is always sexy."
Advertisement
Today's Photos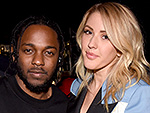 Treat Yourself! 4 Preview Issues
The most buzzed about stars this minute!