People Top 5
LAST UPDATE: Tuesday February 10, 2015 01:10PM EST
PEOPLE Top 5 are the most-viewed stories on the site over the past three days, updated every 60 minutes
Beyond Belief
Successful Novelist Dan Wakefield Found a Second Career Writing About the Spiritual Rebirth That Changed His Life
Making good choices has not always been Wakefield's forte. In his new memoir,
How Do We Know When It's God?
—a sequel to 1988's popular
Returning
—the bestselling author continues his deeply personal account of spiritual rebirth and growth in a roller-coaster career that plummeted from literary heights to alcoholic depths, only to rise again. Unlike many religious converts, Wakefield doesn't suggest his is the only way. "While I consider myself a Christian," he writes, "I don't believe everyone else is wrong or damned or unenlightened."
Wakefield knows only what has worked for him, and it's not dogmatism. He drives a fire-engine red Mitsubishi convertible and recently got a face-lift. He once lived the good life in Hollywood, where he wrote for TV (
James
at 15) and saw two of his 17 books become movies (1979's
Starting Over
and 1997's
Going All the Way
, with
Ben Affleck
). But his turbulent early years, which he chronicled in
New York in the 50s
(soon to be a documentary with Robert Redford), are blessedly far behind him. Wakefield now writes mainly in an inspirational vein, although one with plenty of raw passages candidly detailing his decades of drinking and drug use, dalliances with New Age philosophies and disastrous romances.
"It's very dangerous to write about your sex life," says author Gay Talese, a friend. "Dan Wakefield is daring the gods here. As a spiritual man, it's a devilish thing to do. But it's also courageous." Others aren't convinced. Rabbi Harold Kushner (
When Bad Things Happen to Good People
) admires his pal's writing, but says, "I don't know why he has to tell us some of this stuff."
Alas, Wakefield says, there is no other way. "When you write about something that's painful, you have to write honestly," he says. "I don't think of your spiritual life as being sectioned off, just on Sunday morning. If you don't put in both the joy and the pain, then I think you're ghettoizing the religious part of life."
Over the past 12 years, Wakefield has encouraged that kind of authenticity in write-your-own-autobiography workshops he holds at Miami's Florida International University and elsewhere. The classes draw many novice scribes, from bankers to plumbers. Wakefield also teaches at Sing Sing prison in Ossining, N.Y. "They all want to find some non-threatening way to connect with that spiritual pull," he says.
Wakefield is tugged, in part, by his roots: His grandfather was a Baptist minister in Kentucky and South Carolina. Growing up in Indianapolis, the only child of Ben Wakefield, a pharmacist, and his wife, Brucie, a Realtor, Dan had his first religious experience at age 9. After saying his prayers one night, he sensed his body filling with light. "Quite clearly the light is Christ," Wakefield writes.
For a time he considered becoming a minister himself. Instead he was drawn to New York City and what he calls "the dogma of despair." After graduating from Columbia University in 1955, Wakefield embraced the Hemingwayesque notion that if you wanted to write, you drank. "That's what they told you," he says. "I felt like I was carrying on that tradition."
Wakefield fondly recalls hanging out with some of the literary lights of the late '50s and early '60s, including Jack Kerouac and fellow Hoosier Kurt Vonnegut, who remains a friend and admirer. In those days a self-described atheist, Wakefield invested his faith in his writing. "When I finished
Going All the Way
[in 19701], I had only $300," he recalls. "And I wasn't even nervous."
Less assured in other ways, Wakefield sought refuge in booze, marijuana, cocaine and LSD during the '70s. In 1980 he stopped drinking on doctor's orders, though quitting cold turkey, he admits, "left me scratching the walls." That Christmas Eve, Wakefield decided to go to church for the first time in 25 years. He attended services at King's Chapel in Boston, where he then lived, a turning point he described in
The New York Times Magazine
. The article revived his writing career.
Finding love in his life was harder. A mid-'80s relationship with Theresa Mackin, a photographer 27 years his junior, went sour after four years. Then, in the fall of 1988, Wakefield serendipitously met up with a former high school chum from Indianapolis, a woman he calls "Sally" in his book. When sparks flew, the two impulsively decided to wed. The union lasted a few weeks.
Wakefield, who had been married and divorced twice before and who never had children, ultimately found solace by accepting life's vagaries and reveling in its contradictions: failure and success, despair and happiness. Happier and more hopeful these days, Wakefield prefers to spend his free time drinking in the local scenery on long walks at the beach with his goddaughter Karina Titi, 4, and her mother, Karina Perez, 26, a culinary student.
As for the question posed by his new book's title—
How Do You Know When It's God?
—Wakefield can speak only from his own experience. "It's when you pray for an answer, and your deepest gut feelings are serene," he says with a smile, "instead of churning like an outboard motor."
Alec Foege
Lori Rozsa in North Miami Beach
Contributors:
Lori Rozsa.
With self-satisfied delight, Dan Wakefield, 67, pads around his North Miami Beach apartment, an uncluttered place where small statues of angels and a framed picture of Babe Ruth share the shelves with rows and rows of books. It was six years ago that the veteran writer moved to Florida after his monthly rent in Manhattan soared to $2,000. "For half that I can live on the ocean in Miami," he says, gazing out on a bright blue swimming pool. "I think I made the right choice."
Advertisement
Today's Photos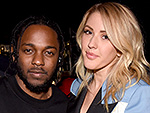 Treat Yourself! 4 Preview Issues
The most buzzed about stars this minute!