People Top 5
LAST UPDATE: Tuesday February 10, 2015 01:10PM EST
PEOPLE Top 5 are the most-viewed stories on the site over the past three days, updated every 60 minutes
Picks and Pans Main: Song
Talking With...
While it sounds like a drinkin' album, the "influence" of the title has to do with singers whose impact Jackson wanted to acknowledge. So these 12 delightful tracks include Charley Pride's "Kiss an Angel Good Morning," John Anderson's-"She Just Started Liking Cheatin' Songs," and Merle Haggard's "The Way I Am" "and "My Own Kind of Hat." Jimmy Buffett even turns up to duet on his signature song, "Margaritaville."
Jackson's well-placed admiration for his musical mentors even led him to enlist Hargus "Pig" Robbins, Nashville's preeminent studio keyboard player, on these recordings (as he did on many of the originals), which helps bolster the collegial feeling of the project. Robbins and steel-guitar mainstay Paul Franklin make things more melodious, as they always do. Those honored should feel rightly proud.
Bottom Line: Thank goodness for performers with a sense of history
LeAnn Rimes (Curb)
It couldn't have been easy for a 17-year-old to grasp the depth of heartbreak in tales from songwriters like Willie Nelson and Hank Williams, but this seasoned teen packs an astonishing amount of emotion into this spectacularly entertaining collection of 11 country standards.
For better and worse, Rimes is no Janis Joplin. So her attempt to copy Joplin's blues scat in "Me and Bobby McGee" seems overwrought. She's no Patsy Cline, either, of course. Yet she does reflect Cline's wistful poignancy on "Crazy" and "I Fall to Pieces." And Buck Owens can't complain about Rimes's just-mournful-enough version of his "Cryin' Time."
Produced by Rimes and her dad, Wilbur, the album shrewdly includes a new tune, "Big Deal," by Al Anderson and Jeffrey Steele. While it hardly measures up to the rest, it does give the album a more forward-leaning spin and commercial boost.
Bottom Line: Rimes respects her elders
Eurythmics (Arista)
Album of the week
Though the elegant and melancholy "17 Again" closes with a snippet of their 1983 smash "Sweet Dreams (Are Made of This)," the Eurythmics' first CD in a decade is no exercise in nostalgia. Like the criminally ignored Blondie reunion earlier this year, Peace finds Annie Lennox and Dave Stewart hooked up not to cash in on memories but to create new ones through a strong collection of fresh songs. As always, the essence of the Eurythmics' magic is the powerful and soulful vocals of Lennox. Able to kick out the jams like a punk-rock chick on the raucous "Power to the Meek" or gently evoke romance on the understated "My True Love," Lennox has one of the most gorgeous voices in pop music. Luckily, that voice is here given eclectic, intelligent songs to work with—songs that speak of matters of the heart and soul with a graceful maturity and a wry irony often missing from the current pop soundscape. Most reunions fail miserably, but Peace is a reminder of not only how good the Eurythmics were, but how great they still are.
Bottom Line: Reunited and it sounds so good
The Bacon Brothers (Bluxo)
The hands-down winner of the all-roads-lead-to-Kevin Bacon trivia game, older brother Michael enjoys zero degrees of separation from his movie star sib. The brothers began picking guitars together long before Kevin got Footloose and Michael launched his own career as a score composer (The Century).
Unfortunately, Getting There isn't half the fun to listen to as it must have been for the Bacons to bring home. Admirable as their motives may be—the brothers frequently perform in benefit concerts and some profits from CD sales are earmarked for charities—their brand of generic-sounding, mid-tempo folk rock would have a hard time finding an appreciative audience without brother Kevin's marquee-name recognition. As songwriters, the brothers are harmless; when they sing gems like Tom Waits's "Jersey Girl," the Bacons butcher.
Bottom Line: Well-meaning siblings flat line
Stone Temple Pilots (Atlantic)
Grunge is dead and rock music is in a lull, so where does that leave the Stone Temple Pilots? The answer for this million-selling L.A. quartet is, surprisingly, better (and louder) than ever. Despite an out-of-vogue sound and lead singer Scott Wei-land's drug-related prison term, the band sounds supremely confident on this reunion disc. Discarding the pretensions of earlier albums, which often mimicked the darkly melodic perspective of bands like Nirvana and Pearl Jam, the Pilots land in refreshing new territory. "Heaven and Hot Rods" combines hard-driving guitars with a boogie beat, while "Atlanta" finds the band basking in a sunny, mid-'70s folk-rock groove. Finally, these highfliers are worth championing.
Bottom Line: New rock for the ages
Big Bad Voodoo Daddy (Interscope)
Before the electric-guitar-wielding upstarts stole their brassy, eight-to the-bar thunder, the jump blues and swing bands of the '30s and '40s knew a thing or two about rocking. As these emulators of that era demonstrate, propulsive rhythms, madcap melodies and goofy, knee-buckling time-signature changes are the shared vocabulary of both swing and the more primitive R&B—rock's precursor—that banished it from the pop charts in the 1950s. With their '40s gangster hats and hipster soul patches, the seven Daddies look like they just lindy-hopped off the A train. On record their shouted vocal choruses and punctuating horn bursts bulk up a rhythm section of acoustic bass, drums and piano. Lead singer Scotty Morris's mannered vocals are a bit thin, but crackling arrangements give standards such as "Big Time Operator" and originals "Big and Bad" and "What's Next" their irresistible swing.
Bottom Line: Hot jazz pops back
>XXX ZZ TOP (RCA) Billy F Gibbons, Frank Beard and Dusty Hill celebrate 30 years together with a roundup of live and studio tracks, all burned in their rocking brand of Texas blues.
NIGGA PLEASE Ol' Dirty Bastard (Elektra) The second solo CD from the Wu-Tang Clan rapper is profane, offensive, demented and hilarious. (Not for the young or fainthearted.)
IT'S HARDER NOW Wilson Pickett (Bullseye) And still wicked; the incomparable soulman of the 1960s returns triumphant after a 12-year absence.
>Andrea Bocelli
In just five years, Andrea Bocelli has gone from singing in piano bars in northern Italy to being one of the world's top tenors, with record sales of more than 20 million. Besides a new album, Sacred Arias (Philips), just out, a PBS special airing in December and his North American opera debut at the Detroit Opera House last month, Bocelli will be found ringing—and singing—in the new millennium at Celebration 2000, a concert in New York City. Blind since a childhood soccer accident, Bocelli, 41, lives in Tuscany with wife Enrica, 29, and children Amos, 4, and Mateo, 2.
Why an album of religious-themed arias?
I think that sacred music is some of the most beautiful in the world. When I was a child I heard some arias, and I dreamed of recording them.
What's your favorite style of music?
I listen to everything, but at this point in my life I'm listening only to opera because I have to study. So I don't have time to concentrate on other styles or listen to radio, where you are exposed to everything.
Are you nervous to be making your opera debut?
In some ways it's terrible to be on the stage performing opera because it's very, very difficult. One has to remember to do so many things: to sing, to act, and in my case to be especially careful to listen to the orchestra and the conductor. It's not easy. But where there is passion, I think anything is possible.
Contributors:
Ralph Novak,
Amy Linden,
Steve Dougherty,
Alec Foege,
Joseph V. Tirella.
Alan Jackson (Arista/Nashville)
Advertisement
Today's Photos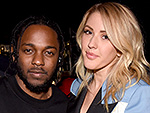 Treat Yourself! 4 Preview Issues
The most buzzed about stars this minute!