People Top 5
LAST UPDATE: Tuesday February 10, 2015 01:10PM EST
PEOPLE Top 5 are the most-viewed stories on the site over the past three days, updated every 60 minutes
Picks and Pans: Pages
Talking With...
Douglas Frantz and Catherine Collins
"It's not fake. It's just controlled," says the Ed Harris character in The Truman Show, of the 1998 movie's rigorously picture-perfect town. He could well have been describing Celebration, Fla., the 5,000-acre Disney development near its theme parks.
Intrigued by the entertainment company's promise of a small-town paradise in a mall-town America, the husband-and-wife authors, both journalists, packed up their preteen son and daughter and moved to Celebration in 1997. All was not pixie dust. After paying $302,852 for a three-bedroom home, the family discovered that the town's studied nostalgia includes plastic fences and fake dormers. Nonetheless, the authors, charmed by Celebration's "genuine friendliness" (if somewhat alarmed "that almost none of the houses we visited had bookshelves"), elected to stay until September 1999, nearly a year beyond what they had intended. With some tedious chapters on such topics as an aborted community intranet system, much of the book seems as overextended, making the reader feel like one of the seven dwarfs—Sleepy. (Holt, $25)
Bottom Line: Not animated enough
Jay Mulvaney
The tragedies are indelibly etched: Dealey Plaza in Dallas; the Ambassador Hotel in Los Angeles; the waters off Martha's Vineyard. But what sometimes slips from memory are all the joyous Kennedy images, the toothy grins and ebullient displays of family warmth that made us care about the clan in the first place.
This affectionate, photo-packed look at Kennedy nuptials serves to remind us of the happy times. From the low-key 1914 union of Joseph P. Kennedy and Rose Fitzgerald through the often lavish linkings of their children and grandchildren, TV writer-producer Jay Mulvaney offers plenty of heart-tugging memories. There's the almost "Windsor-like 1953 wedding of Jack and Jackie (700 guests and two dozen attendants) in Newport, R.I., Caroline and Edwin Schlossberg's romantic Cape Cod ceremony in 1986, JFK Jr. and Carolyn Bessette's candlelit vows a decade later, as well as walks down the aisle by every Kennedy cousin. All of which makes one thing perfectly clear: Whatever their flaws, the Kennedys wed with style. (St. Martin's, $35)
Bottom Line: Say "I do"
Edited by Yona Zeldis McDonough
Though she's only 11½ in. tall and can fit into clothes even smaller than Elizabeth Hurley's, Barbie, who turned 40 this year, is the subject of some big thoughts in this colorful essay collection.
Historian Stephanie Coontz provides a comprehensive history of the Mattel doll, noting that the 1959 creation (which Sears decreed too sensual for its shelves) was initially a tough sell. Young girls liked the idea of owning an adult doll, but moms worried that Barbie and all her curves were a bit too mature for child's play. Mattel settled on a marketing plan to appease: Barbie was so well-dressed that she could help mothers instill the importance of "proper appearance" in their daughters.
Columnist and author Anna Quindlen never fell for that scheme. She writes that she would sooner "drive a silver stake through Barbie's plastic heart" than agree with her daughter that the doll is "just a toy." Quindlen sees a correlation between Barbie's "preposterous physique" (40-18-32 in human scale) and negative body image among teenagers. While both the positive and negative theories get a workout here, there are also some poignant childhood memories to keep things amusing. Journalist M.G. Lord enjoyed forcing Barbie's clothes on poor Ken, for instance, and novelist Pamela Brandt recalls envying Barbie's perfectly shaped (though nippleless) breasts. "Barbie has become an icon and a fetish," writes editor McDonough, a children's book author. "To some angelic, to others depraved." Chronicles will likely persuade you she's both. (Touchstone, $13)
Bottom Line: Sharp examination of a toy-box icon
Michael Crichton
Page-turner of the week
The author of Jurassic Park doesn't just write blockbusters, he ignites entertainment phenomena. In this, Crichton's first novel since 1996's Airframe, he delivers another high-tech thriller destined for big-budget moviedom. Crichton's tale—about scientists who are molecularly deconstructed and reassembled in medieval times—features all of his proven ingredients: a mad genius, soulless technocrats, a rugged, slightly befuddled hero, all sent hurtling through a breathless series of twists and turns. That Crichton's latest scenario seems even less plausible than the DNA-derived velociraptors in Jurassic Park—and is bereft of convincing characters or lively dialogue—hardly diminishes Timeline's joyride appeal. (Knopf, $26.95)
Bottom Line: State-of-the-art time-travel thriller
Carol Wolper
Screenwriter Elizabeth West is living the Hollywood life, and we've got a front-row ticket. Premieres, cell-phone gossip and cocktail-sozzling take up much of the 28-year-old's time, but her main obsession is 41-year-old Jake, a smooth hotshot director. Too bad he's also hot to trot, juggling a couple of bimbos named Barri and Blaze. This fast-paced debut novel abounds with snappy one-liners and insider chatter (Wolper is also a screenwriter), but Elizabeth's slick edginess—a cross between Jessica Rabbit and G.I. Jane—wears thin. While there's a weak attempt at self-reflection ("I'm just a semi-tough girl in a totally tough town"), the Girl mainly just blows a lot of smoke. (Riverhead, $22.95)
Bottom Line: Fun, but the attitude becomes a drag
>A CURE FOR GRAVITY Joe Jackson Famous for Top 10 hits like "Step-pin' Out," the pop singer offers a memoir that follows him from an asthmatic childhood to the pinnacle of fame. (PublicAffairs, $24)
THE RED DEVIL Katherine Russell Rich The author subtitles it To Hell with Cancer—and Back and takes the reader on a hair-raising tour leavened with wicked wit. (Crown, $22)
>Barry White
It's that basso voice, smoldering with sexual energy, that first got Barry White dubbed the Guru of Love in the '70s and helped him sell more than 187 million records, including his latest, Staying Power. These days, on TV's Ally McBeal, John Cage (played by Peter MacNicol) uses White's music to psych himself up for dates. But the veteran singer and producer doesn't buy his own hype. "I'm not a master of the bedroom," he says.
Tell that to his fans. In his new memoir (cowritten with Marc Eliot), Love Unlimited: Insights on Life and Love (Broadway), White, 55, expounds at length on his philosophy of love and how far his velvety vocals have taken him from his roots in Galveston and South Central L.A.
"Once my voice changed, there was no escaping its power," recalls White, a father of eight (and grandfather of 11 and great-grandfather of one) who has wed twice and now lives with his girlfriend, Katherine Denton, 33, in an ocean-view home in San Diego. "I'd be in an elevator and someone would call out for the floor. I'd say, 'Top, please,' and everybody's head would turn." The heads haven't stopped turning.
Contributors:
David Cobb Craig,
Cynthia Sanz,
Jennifer Wulff,
Alex Tresniowski,
Lyndon Stambler.
Living in Disney's Brave New Town
Advertisement
Today's Photos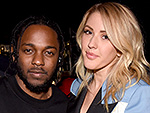 Treat Yourself! 4 Preview Issues
The most buzzed about stars this minute!