People Top 5
LAST UPDATE: Tuesday February 10, 2015 01:10PM EST
PEOPLE Top 5 are the most-viewed stories on the site over the past three days, updated every 60 minutes
Making His Case
Champ Litigator David Boies Takes a Bite Out of Bill Gates and His Software Goliath
That proved enough to teach Microsoft and its chairman, Bill Gates, a lesson they won't quickly forget. On Nov. 5, U.S. District Judge Thomas Penfield Jackson found in Washington, D.C., that Boies, 58, had proven the government's contention: Microsoft is a monopoly that has wielded its power to stifle competition. Though Jackson has yet to render a final judgment, the findings sent tremors through the high-tech industry—and cemented Boies's stature atop his profession. "He paints not in shades of gray, but in bright lines of black and white," says Richmond, Va., lawyer Alfred Byrne, who has worked with him. "And in this case, he painted a very clear picture."
Questioning Gates in a videotaped deposition shown in court, Boies reduced the fabled techno-titan to absentminded professor, unable to recall his own damning memos and e-mail messages. "I try to have each element of my case proven from the words of the people on the other side," Boies says. It helps that he has a memory that could be measured in megabytes. "David will immediately remember a document," says Joel Klein, U.S. assistant attorney general for antitrust, who hired Boies to take on Microsoft. "And we're talking about a case with several thousand documents." Says Boies: "People say, 'What a great memory to remember that obscure thing.' Well, it's not obscure. It's something I knew was going to be important."
Boies also stands out for his plain-spoken style and his wardrobe: bland off-the-rack suits and black Nikes. "He's got relatively simple tastes," son David, 39, says of Boies, whose usual dinner is steak and potatoes. "He's got basic Midwestern values."
Growing up in Marengo, Ill., and later in Fullerton, Calif., the oldest of five children of two teachers, Boies—who is dyslexic—didn't read until third grade and had little academic success until he attended California's University of Redlands, where he needed to excel to keep his scholarship. Originally hoping to become a teacher, he was recruited for law school at Northwestern, finished at Yale, then landed a job at the blue-ribbon New York City firm of Cravath, Swaine & Moore. Boies stayed there three decades, during which he successfully represented IBM in the government's 12-year antitrust lawsuit and, in 1984, defended CBS—also successfully—against a $120 million libel suit brought by Gen. William Westmoreland. In 1997, just months after he left Cravath and started his own firm, he got the call from Justice for the Microsoft case. "You can't be a trial lawyer and not want to take on a trial like that," he says.
Accepting the government's $50 an hour pay—his usual hourly rate is $600—Boies put in 60-hour weeks on Microsoft while still tending to a number of private clients. "If I had his schedule, I would shoot myself, but he is thriving," says his wife, Mary, 49, a lawyer who lives with Boies and their two children in Westchester County, N.Y. (He has four children from two previous marriages, all lawyers—three in his firm.)
Remarkably, just two days before the Microsoft ruling, Boies helped win a record $1.17 billion settlement in a price-fixing suit against seven vitamin manufacturers. "It was a terrific week," he says. "All the stars were aligned just the way they had to be."
On the morning after the Microsoft ruling, he flew home to catch his daughter Mary's soccer game. The next day he was off to Palm Beach, Fla., to argue in the state's court of appeals. "We're certainly going to celebrate," he says. "But right now, the work goes on."
Thomas Fields-Meyer
Eve Heyn in Westchester County and Barbara Benham, Glenn Garelik and Susan Garland in Washington, D.C.
Contributors:
Eve Heyn,
Barbara Benham,
Glenn Garelik,
Susan Garland.
Two years ago, trial lawyer David Boies had rarely used a computer at work. So when the Justice Department asked him to head its landmark antitrust case against software giant Microsoft, he immediately started boning up on PCs. "I went from basic computer illiteracy," says Boies, "to eighth-or ninth-grade level."
Advertisement
Today's Photos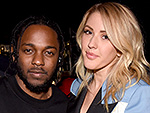 Treat Yourself! 4 Preview Issues
The most buzzed about stars this minute!