People Top 5
LAST UPDATE: Tuesday February 10, 2015 01:10PM EST
PEOPLE Top 5 are the most-viewed stories on the site over the past three days, updated every 60 minutes
Picks and Pans Main: Tube
Week at a Glance
Show of the week
"My self-esteem is nonexistent right now," careworn Mob boss Tony Soprano (James Gandolfini) confessed to his wife (Edie Falco) at the end of this series' first season. He wouldn't have felt so down if he'd been reading the reviews. Critics justly extolled The Sopranos for its brilliant blend of compelling drama and mordant humor, and the first three episodes of 2000 contain no signs of slippage.
As if Tony didn't have enough women making him crazy—including his mother (Nancy Marchand), who conspired to have him whacked and now claims memory loss, and his shrink (Lorraine Bracco), who's shutting her ears to his woes—the Jan. 16 season premiere brings his aging-hippie sister Janice (Aida Turturro) back to New Jersey after years of Left Coast drift. Janice is an ex-flame of vicious hood Richie Aprile (David Proval), who emerges from prison in the Jan. 30 episode and instantly aggravates Tony's agita. Again our antihero inspires abhorrence and sympathy. How can you hate a crime kingpin who admits he's "powerless" to control his teen daughter?
Bottom Line: Still TV's top "family" drama
CBS (Wednesdays, 8 p.m. ET)
Considering the paucity of nonwhite faces in the fall's new shows, the opening credits on this midseason entry are a sight for sore eyes: a nine-person ensemble with seven actors of color, including the talented Blair Underwood (L.A. Law), Vivica A. Fox (Getting Personal) and Michael Warren (Hill Street Blues). But in the first two episodes, this Los Angeles-set hospital drama has trouble finding its footing.
The premiere (airing Sun., Jan. 16, at 8 p.m., before the series moves to its regular Wednesdays-at-8 slot Jan. 19) begins with low comedy involving a "drunk as a skunk" doctor (Garrett Morris in a cameo) and the freakish death of a sizable singer. It's not that we won't need lighter moments amid the medical crises, but a quality drama shouldn't start off like a bad sitcom. Even worse, one of the plotlines in the second episode concerns an embarrassed gentleman who comes to the emergency room with a Golden Globe award lodged inside his body. A struggling inner-city hospital—the perfect place for Hollywood in-jokes.
The casting alone makes City of Angels worth nurturing. But here's a plea to executive producer Steven Bochco: Be quirky later. Get real first.
Bottom Line: Unsteady start
USA (Tues., Jan. 18, 8 p.m. ET)
Of course, the appeal of this TV movie is essentially prurient. No reasonable viewer expects to be edified by the dramatization of a 35-year-old teacher's affair with a 13-year-old student and her imprisonment on a child rape charge. But if the film's main motive is exploitation, it does make some effort to develop the theme of twisted family values. Subtitled All-American Girl, it covers not only Mary Kay Letourneau's cradle robbery in the 1990s but also her upbringing in the home of the far-right father she idealized, former California Rep. John Schmitz. Penelope Ann Miller's Letourneau is morally blind but achingly sincere, and Omar Anguiano plays her young lover as a combination punk, seducer and underage knight in shining armor. An hour-long special after the movie features a jailhouse chat with Letourneau.
Bottom Line: Watchable tabloid tale
CBS (Wed., Jan. 19, 9 p.m. ET)
"She's dirty—you can bet on it," says a supposedly savvy police detective (James Farentino) as he eyes a beautiful psychologist (Jane Seymour) whom he suspects of murdering her husband (Robert Desiderio). Frankly, I was wishing Farentino would be right, hoping Seymour would sully the memory of Dr. Quinn, Medicine Woman by playing a lethal jezebel. Maybe she could provide a reason to watch this run-of-the-mill TV movie.
No such luck. Although Seymour seems slightly guilty in the early going (hmm, hard to believe she didn't know about her spouse's $2 million life-insurance policy), she's soon probing the decedent's dark secrets—an investigation that leads her inevitably to The Real Killer. Besides the titillating revelation that Desiderio bought a slinky black dress for his elderly mother, there's nothing of interest here except Farentino's oral fixation. This cop doesn't just use gum as an occasional alternative to cigarettes; in one scene he chews, smokes and questions Seymour simultaneously.
Bottom Line: Minor crime
>Sunday, Jan. 16 BIOGRAPHY:
OPRAH
WINFREY A&E (8 p.m. ET) A two-hour profile takes the daytime talk queen from rural poverty to awesome media power.
Monday. Jan. 17 AMERICAN MUSIC AWARDS ABC (8 p.m. ET)
Norm Macdonald is host for the three-hour affair, and the winners are picked by pop—er, popular—vote.
Tuesday, Jan. 18 NOVA: LOST ON EVEREST PBS (9 p.m. ET) A 1999 expedition discovers the body of an explorer who tried to scale Mount Everest in 1924.
Wednesday, Jan. 19 LAW & ORDER NBC (10 p.m. ET) Call it a domestic dispute. A wounded civil court judge denies that her husband hired the shooter.
Thursday, Jan. 20 DIAGNOSIS MURDER CBS (8 p.m. ET) Gulp. A TV chef dies in the studio while sampling one of his own recipes.
Friday, Jan. 21 WAKING NED DEVINE Cinemax (8 p.m. ET) Irish villagers scramble to claim a lottery prize in this charming 1998 comedy.
Saturday, Jan. 22 WHAT DREAMS MAY COME Showtime (8 p.m. ET) Robin Williams does the afterlife, visiting both heaven and hell in an emotional 1998 drama.
HBO (Sundays; check listings)
Advertisement
Today's Photos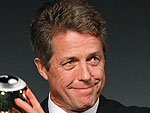 Treat Yourself! 4 Preview Issues
The most buzzed about stars this minute!