People Top 5
LAST UPDATE: Tuesday February 10, 2015 01:10PM EST
PEOPLE Top 5 are the most-viewed stories on the site over the past three days, updated every 60 minutes
In 1998, after telling the nation that he suffers from Parkinson's disease, Michael J. Fox said he'd continue in his lead role on ABC's Spin City—and he did, until now. On Jan. 18, Fox announced at a cast meeting that this season will be his last, although he'll continue acting in other areas. "He said that...he was perfectly capable of doing the show, [but] it took a little too much away from other areas of his life," says costar Michael Boatman. "Family and kids come first."
ABC hasn't commented on the future of Spin City, but it's hard to imagine the show without Fox, 38, who has won Golden Globe Awards as best comedy actor for his role as a deputy mayor. "He's the heartbeat of the show," says Philadelphia Inquirer TV columnist Gail Shister. Or, in the words of Diane Werts of Long Island's Newsday, "he's the entrée, and the other guys are the spices."
No matter what the future holds, Fox's castmates will pour their hearts into the rest of this season. "We're going to give him the best Spin City we can," Boatman says. "Everyone is fired up to make a slam-bang show."
After Fox's announcement, "there was long applause, two or three minutes," Boatman says. "[But] he's so private. He kept his head down and was quiet and then he walked off, back to his dressing room."
Newman on Wheels: Going 161 at 75
"I'm gradually retiring from racing," Paul Newman, then a spry 73, said in 1998. "It's been difficult for me to give it up." How true. Newman turns 75 on Jan. 26 and plans to celebrate by racing a Porsche next month at Daytona, where last year's average speed at the 500 was 161 mph. Although Newman crashed into a tire barrier at a Jan. 6 practice, injuring his ribs, he won't quit. The accident? "I got overconfident on a fresh set of tires."
Waiting to Exhale
Houston, we have a problem: Officials say Whitney bolted after they found pot in her bag
Focus
Whitney Houston played it cool on Jan. 11 after security officers at Hawaii's Keahole-Kona International Airport said they found 15.2 grams of marijuana in her pocketbook. Witnesses said the Grammy-winning singer, without a hint of panic, simply left the bag with guards and, husband Bobby Brown by her side, boarded a plane for San Francisco. By the time police arrived, she was already in the air.
Under Kona's airport rules, guards can only arrest passengers for crimes related to airport security. "Our job is to keep weapons off the plane, not hassle people about a little bit of pot," explained one security officer. But there's nothing to stop Hawaiian authorities from acting now. If they decide to prosecute, Houston could face up to 30 days in jail and a $1,000 fine.
The singer, who attended a boxing match in New York City on Jan. 15 but skipped the American Music Awards in Los Angeles two days later, referred calls to her publicist, who as of Tuesday had no comment.
Houston has denied allegations of drug abuse; as recently as 1998 a canceled appearance on The
Rosie O'Donnell
Show started tongues wagging. "I'm not a drug addict, and neither is my husband," she told Newsweek at the time, adding, "I'm not going to tell you that Bobby and I are angels, because we're not." For the record, Houston has appeared on behalf of antidrug causes and recorded an antidrug single, 1986's "Stop the Madness."
Time, Space & Travolta
All good things come to those who wait. And have clout. In May, John Travolta's dream will come true: The world will get to see his decade-in-the-making Battlefield Earth, in which he plays an alien who, among other things, forces humans to eat rats.
Battlefield, a sci-fi epic, is based on a novel by L. Ron Hubbard, founder of the controversial Church of Scientology, which counts Travolta as a member. Producer Jonathan D. Krane insists the film has nothing to do with Scientology—"It's like Pulp Fiction in the year 3000." The project languished for years until the actor's resurgence in 1995's Get Shorty and 1997's Face/Off made Hollywood pay attention. As Battlefield's coproducer, Travolta was happy to apply leverage to get the reported million film made. "If we can't do the things now that we want to do," he told New York's Daily News, "what good is the power?"
The years of lobbying had one unexpected cost: Travolta couldn't cast himself as the hero. "I'm too old," he said during a news conference last summer. "Imagine me, as fat as I am, running around with guns."
They Coulda Been Contenders
Woody Harrelson and Antonio Banderas, as boxers, cheerfully pulpify each other in Play It to the Bone. But who'd be champ, and who'd be chump, if the two went mano a mano for real?
Banderas by a decision, says Fight Game Magazine editor Bert Sugar, who has a cameo in the movie: "He's ripped and has the movement." Not so fast, suggests Bruce Silverglade, owner of Reason's Gym in Brooklyn, who says Harrelson "looks like he has the temperament to be a good boxer." And how would either fare against
Denzel Washington
, star of The Hurricane? They'd whup him, says Silverglade, 'cause they're bigger.
Sugar picks Banderas over Washington, and Washington over Harrelson. And while none may be the Greatest, he notes, they're more convincing than the King: "They sure as hell pass more for boxers than Elvis Presley in Kid Galahad."
From Ricky, with Love
There's no better way to say you care than those three little words: Here's Ricky Martin! On Valentine's Day, teenage girls can give their sweethearts instant inferiority complexes by sending out love notes with pictures of Señor La Vida Loca shaking his bonbon. (Martin plans to spend the holiday in Puerto Rico.) The cards ($3.59 a box) are produced by a Minneapolis firm, Mello Smello, which specializes in scratch-and-sniff stickers. The cards, thankfully, are sniff-free.
POP QUIZ
with Sigourney Weaver
While promoting Galaxy Quest, Sigourney Weaver joked that after donning a blonde wig to play vixen Given DeMarco, she didn't say an intelligent thing for months. Blondes everywhere were aghast and rose as one to protest. "A dumb thing to say," sniffed Ivana Trump to the New York Post. Scoop got to the root of the problem with Weaver, 50, whose natural hair, for the record, is a nice auburn.
Hair color? Intelligence? What's up?
I've excited all this blonde rage. I didn't mean to say anything about [real] blondes, my goodness! I was making a crack about the character...not that you become dumb when you put on a blonde wig!
So how did you feel as a blonde in Galaxy Quest?
When I put the wig and suit on, I felt something happen to me. I was less likely to make suggestions, I was less confident. I even walked differently.
Any other side effects?
I can only talk about Gwen's specific sort of Southern California bouncy blondeness. I felt very welcome wherever I went, and I felt very pretty—and very voluptuous.
What's next, hairwise?
I'm doing a comedy with Jennifer Love Hewitt. We play mother-and-daughter con artists. I get to have different disguises, so I think I'll have to explore the hair thing since we had so much fun the last time.
On a more serious note, what drew you to A Map of the World [opening on Jan. 21]?
I was overjoyed to be offered the role of a mother, on earth, with regular troubles. Her house is a mess and she takes care of the kids and she has a job and her husband needs attention. It's what all of us live through. I think families are under so much pressure these days to be all things to all people.
You're getting good Oscar buzz from the role.
It's very flattering. I'm very proud of it. It's not just this dark gloomy film about tragedy but about coping and using humor to get through tough times.
Any news at home?
I have to tell you, since you ran a picture of my dog in your magazine, that my greyhound met a very handsome Italian greyhound—the Mel Gibson of Italian greyhounds—and they could not take their eyes off each other. So they just got married. My daughter [Charlotte, age 9] was the minister. And we had dog vows and a dog wedding cake, and now they're married. It's so romantic.
ON THE BLOCK
MILD, MILD WEST
Shootouts and fistfights are rare near the Bear Valley ski resort in Northern California, where Robert Conrad, star of the '60s TV series The Wild, Wild West, has relaxed in this 7,000-sq.-ft. mansion. Now he's headed east, to Paris, and the seven-bedroom house is on the market for $1.9 million. It features a heated patio, private guest wing, onyx and Indian-marble detailing, a snowmobile shed and acres of national-forest land at the doorstep. Conrad says the main selling point, however, is the area's low-key atmosphere: "This is not Aspen. The only fur we see here is on the bears."
Contributors:
Russell Scott Smith,
Liza Hamm,
Leslie Berestein,
Matt Birkbeck,
Kelly Carter,
Michael Fleeman,
Michael Haederle,
Jeannie McCabe,
Sue Miller,
Margaret Nelson,
Steven J. Stark,
Pamela Warrick.
Fox Bids Spin City Farewell
Advertisement
Today's Photos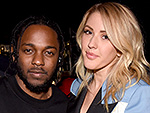 Treat Yourself! 4 Preview Issues
The most buzzed about stars this minute!