People Top 5
LAST UPDATE: Tuesday February 10, 2015 01:10PM EST
PEOPLE Top 5 are the most-viewed stories on the site over the past three days, updated every 60 minutes
Picks and Pans Main: Song
Spotlight On...
He may count soft-rock pioneers like the Eagles and Jackson Browne among his comrades, but veteran L.A. singer-songwriter Warren Zevon is anything but laid-back. He once wrote a song called "Excitable Boy," and even though he is now 53, the moniker still fits. On his new album, for example, he covers Steve Winwood's hit "Back in the High Life Again," but delivered in his craggy, doleful baritone, it sounds like an alcoholic's lament (the now-sober Zevon was a notorious boozer) instead of the beer commercial it once was. Elsewhere, accompanying himself on piano and guitar, Zevon sings tunes with self-explanatory names like "I Was in the House When the House Burned Down" and "Dirty Little Religion." There is something redemptive about Zevon's grumpy, mordant view of the world. He may not be able to hit the high notes, but his songs are clever, burnished gems. Besides, you can't deny the truth of the title song.
Bottom Line: Creaky rocker refuses to stop making noise
Elvis Presley (RCA)
Album of the week
Back in the '50s, when Elvis shocked America with his ecstatic stage gyrations, he confided to one of the Jordanaires, the gospel group that backed him, that he didn't understand what all the fuss was about. "I'm just doing what I do at church," he said. It must have been one rocking congregation. Here, on this revelatory double CD (40 tracks culled from the three gospel albums he released during his lifetime as well as from several 1970s live concert recordings), Elvis celebrates the music that influenced him as much as did the black R & B upon which his rock kingdom was built. Some tunes, such as his 1957 version of "Take My Hand, Precious Lord," are as finger-popping as the secular hits that made him a star. Late in his career, when he could no longer muster the passion that made his early rockers incendiary, he performed an old Assembly of God standard like "How Great Thou Art" (from a 1974 concert) with a vocal as majestic as ever.
Bottom Line: Rock royal pays homage to his King
Tina Turner (Virgin)
When you're a panther, you never have to bother trying to act like a lion. At 60, Turner remains true to herself—energetic and unfailingly Tina. Propelled by the sensuous bass of Paul Turner (no relation), she struts through 11 tunes in this, her first album in four years.
The highlight of the project is the infectious title tune, written by Tina's old sidekick, guitarist-composer Terry Britten. But also enjoyable are a previously unrecorded Bee Gees tune, "I Will Be There," the funky, heavily bassed "Falling" and the articulately romantic "Talk to My Heart" by Johnny Douglas and Graham Lyle. Another one of her familiar running mates, Canadian rocker Bryan Adams, shows up to add a backup vocal on "Without You."
Like her most famous disciple, Rolling Stone Mick Jagger, Turner has come to represent the probably-ought-to-be-obvious notion that aging doesn't necessarily preempt vitality and sexual energy. Even if Turner couldn't sing a lick, we should all be lining up to thank her for that.
Bottom Line: Timeless numbers from a tireless pro
Wynonna (Curb/Mercury)
Like her fellow mono-monikered chanteuse Cher, Wynonna (as in Judd) has become a beyond-genres, stomp-around-the-stage singer. So while this is no kind of country album at all, it is a halfway-decent pop album. Heavy on the drums of Steve Potts and John Robinson and the electric guitar of Stuart Smith, the album's 12 tracks have a predominantly R & B feel. The Kentucky-born Wynonna sounds more home-girl than down home, growling her vow to "start up the soul attraction" in "Chain Reaction" and repeating the line "ain't that tough enough" 20 times during her version of blues rocker Kim Wilson's "Tuff Enuff." When Wynonna takes an ill-advised shot at covering folk icon Joni Mitchell's signature song "Help Me," it is without Mitchell's punctilious delicacy. On much of the album, Wynonna sounds a little like Cher. There are many worse people to sound like, but you have to wonder if this is what mama Naomi Judd had in mind for her little girl.
Bottom Line: Yet another country stalwart turns city slick
Francine Reed (Platinum)
This album will make you wonder what other treasures Lyle Lovett has secreted within the folds of his Large Band. Singing backup vocals and performing duets with the big-haired country rocker on his albums and tours since 1985, Reed is a marvel who makes the most of her turn in the limelight on this, her third indie-label solo album. With a husky, worldly and resonant voice reminiscent of '60s jazz great Nina Simone, Reed essays numbers as diverse as the two opening standards ("The Man That Got Away" and "I Gotta Right to Sing the Blues") and the rockabilly rave-up that closes the album ("455 Rocket"). In between are gospel, blues and R & B tunes, all infused with her brand of earthy soul. Backed by the Jerry Lambert Trio (a group she performs with in Atlanta when she's not touring with Lovett) and a roster of R & B veterans, Reed is a powerhouse who deserves to be more widely heard.
Bottom Line: Lady sings the blues, and more
>FIRE AND SKILL: THE SONGS OF THE JAM Various Artists (Epic) Liam and Noel Gallagher (of Oasis), the Beastie Boys and Garbage are among the disciples paying tribute to the great British new wave band.
TWENTIETH CENTURY BLUES—THE SONGS OF NOEL COWARD Various Artists (KALA-ICHIBAN) Pet Shop Boy wonder Neil Tennant taps Sting, Robbie Williams and other hip cads to croon Coward.
SWINGIN' AT THE BLUE MOON BAR & GRILL Steve March Tormé (Frozen Rope) Mel Tormé's final recording, a lovely duet with his son, is included on the younger Fog's debut album.
>Chip Taylor
His name isn't as famous as his songs, but Chip Taylor doesn't mind. A successful songwriter since the early '60s, whose tunes have been turned into hits for others ("Wild Thing," "Angel of the Morning"), Taylor—brother of actor Jon Voight—toiled behind the scenes of the music business while living large as a professional gambler. "Since 1960, hardly a day went by that I didn't place a bet," he says.
By the early '80s, he was gambling full-time. But now with the release of his seventh album, Chip Taylor's The London Sessions Bootleg+, he has left the odds behind. Back in 1995 he visited his ailing mother shortly before she died, at 85, and entertained her with a few songs. "I got the feeling back as to why I love music," says Taylor, 59, who started writing songs again and hit the road. "I thought, if I play for five people, then I play for five people."
Mother Barbara would have been proud. His brother certainly is. Jon, says Taylor, "has every record I've ever made."
Contributors:
Alec Foege,
Steve Dougherty,
Ralph Novak,
Joseph V. Tirella.
Warren Zevon (Artemis)
Advertisement
Today's Photos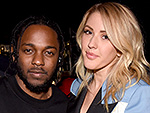 Treat Yourself! 4 Preview Issues
The most buzzed about stars this minute!