People Top 5
LAST UPDATE: Tuesday February 10, 2015 01:10PM EST
PEOPLE Top 5 are the most-viewed stories on the site over the past three days, updated every 60 minutes
Picks and Pans: Pages
Spotlight On...
There are Cosmo girls, and then there are Brookner girls. Unlike the former, the prizewinning Briton's heroines prefer to watch. There is something curiously middle-aged—or of another age altogether—about these young women who dissect their world like latter-day Jane Austens, exquisitely sensitive to every moral and social nuance.
Take Claire Pitt, narrator of Undue Influence. The pretty Londoner has always felt smugly superior to her timid widowed mother. But when Mum dies, leaving Claire their home and a modest inheritance, what does she do? Instead of spreading her wings, the young bookstore clerk clings to her own rigid routine, permitting herself a single indulgence: flirting with a handsome but married customer, Martin Gibson. Very little else transpires—that is, outside of Claire's head, where obsessive thoughts of Martin circle endlessly. Although the book offers the redeeming pleasures of Brookner's spot-on social observation, expressed as usual in enviably pointed prose, this time around the result feels skimpy, like trying to make a meal of tea sandwiches. (Random House, $24)
Bottom Line: Stylish novel of manners, light on substance
by Dean Koontz
Dean Koontz can extract gold from mines that other authors might consider exhausted. This time he reworks the vein of The Manchurian Candidate and The Stepford Wives in a masterful thriller that explores the horror-filled world of mind control. Memory focuses on Martie and Dusty Rhodes, a happy Orange County, Calif., couple whose biggest worry is whether their cell phone batteries are charged. But Martie is suddenly seized by a condition called autophobia—she is irrationally afraid she will try to kill those closest to her. As Dusty struggles through the mental terrors that grip his wife—and eventually himself—he stumbles onto the most frightening fact of all: Someone has intentionally caused the couple to go mad. With all its twists and reversals—and a psychopathic villain second only to Hannibal Lecter—Memory is not easily forgotten. (Bantam, $26.95)
Bottom Line: Suspense worth remembering
by André Alexis
A fine-tuned sense of dread links these eight stories by highly regarded Canadian newcomer André Alexis. In "The Night Piece," the collection's most haunting excursion, foreboding underscores the wary but earnest narrator's every word; it tells of a young man's desire for a soucouyant—a beautiful, vampire-like creature. "Horse," told brilliantly and with subtle humor, conveys the confusion of a man who doesn't know that he's a zombie but only that his soul has been separated from his body. The more whimsical "The Road to Santiago de Compostela" features train passengers reciting unsettling fables of love, both erotic and surreal.
Who knew Canada was a northern Twilight Zone? In Despair, Rod Serling meets Franz Kafka, and readers find disturbing visions that chill beyond the page. From dreams, wordplay and Caribbean folklore, Alexis—a native of Trinidad who now lives in Toronto—creates smart, dark stories. Only a creepy soundtrack is missing. (Holt, $23)
Bottom Line: Eerie Canadian export
Radio Flyer Memories
by Robert Pasin and Paul Pasin
In the pantheon of childhood toys, Radio Flyers should be right up there with teddy bears and Barbie dolls. This simple wagon not only has its practical uses, but it has been imaginatively transformed by countless children into a fire truck, an embattled stagecoach or a spaceship to Mars. In 1997, to celebrate the 80th anniversary of this American classic, the authors (grandsons of company founder Antonio Pasin) gathered stories and photographs from three generations of satisfied Flyer customers. Their testimonials add up to a nostalgia-fringed tribute to childhood itself. (Andrews McMeel, $18.95)
Bottom Line: Timeless real-life toy stories
A Celebration of the Golden Era from Harlow to Monroe
by Barnaby Conrad III
Is this or isn't this a history of famous blondes? Only the author knows for sure. This frothy coffee-table volume promises to trace the powerful role of yellow tresses in politics, literature and the arts but ends up offering mostly a tired rehash of movie anecdotes about the usual suspects—Monroe, Bardot,
Madonna
, et al.
The book strains too hard to be serious. Better to skip the lusterless text and go directly to the pictures. Some of the crowning highlights to be found among The Blonde's eye-catching movie stills, news photos, magazine covers and artworks: two haunting images of dirty blondes painted by Edward Hopper; a pensive portrait of anthropologist Jane Goodall; and Jayne Mansfield, va-va-voom in a white gown that perfectly matches her peroxided hair. (Chronicle, $29.95)
Bottom Line: Lighten up, it's only hair
>THE HOUSEGUEST Agnes Rossi
The guest of the title is a recent widower who comes to America from Ireland with the help of a benefactor and then—the nerve!—takes up with his patron's wife. (Dutton, $23.95)
ON THE REZ Ian Frazier
In this nonfiction work, the author of the bestselling book Great Plains recounts experiences with the Oglala Sioux on the rez—slang for reservation. (Farrar Straus Giroux, $25)
>audio books
The Talented Mr. Ripley Some ear-popping pronunciations notwithstanding, Mark Hayden captures the chill and charm of Patricia Highsmith's pernicious parvenu. (Random House, $39.95)
Galileo's Daughter Fritz Weaver's voice, famously grave, is ideal for this memoir of the 17th-century polymath and his cloistered daughter, whose affecting and affectionate letters set the tone for Dava Sobel's beautifully measured prose. (Random House, $25)
Vinegar Hill And not the balsamic kind: A. Manette Ansay's novel of a young woman trapped with the in-laws from hell leaves a taste more like wormwood, though reading brilliantly conjures the heroine's resignation. (Harper, $25)
The House of Mirth Eleanor Bron's delivery is as cool and assured as the authority with which novelist Edith Wharton limns the hypocrisy of late-19th-century New York society. (Audio Partners, $34.95)
Adventures of Huckleberry Finn The engagingly adolescent style that Patrick Fraley adopts for Mark Twain's timeless hero makes this reading of the evergreen classic the best yet. (Audio Partners, $29.95)
Sherlock Holmes: Sign of the Four This atmospheric BBC dramatization of Sir Arthur Conan Doyle's mystery stars Clive Merrison as the cocaine-using sleuth and Michael Williams (Mr. Judi Dench) as his sidekick. (BDD, $18)
'Tis 'Tisn't the masterpiece Angela's Ashes was, but Frank McCourt's portrait of the artist as a young Irishman in New York proves that he is a consummate storyteller both on the page and out loud. (Simon & Schuster, $26)
Contributors:
Pam Lambert,
J.D. Reed,
V.R. Peterson,
Rob Stout,
Victoria Balfour,
Ben Harte.
by Anita Brookner
Advertisement
Today's Photos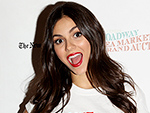 Treat Yourself! 4 Preview Issues
The most buzzed about stars this minute!