People Top 5
LAST UPDATE: Tuesday February 10, 2015 01:10PM EST
PEOPLE Top 5 are the most-viewed stories on the site over the past three days, updated every 60 minutes
Picks and Pans: Pages
Worth a Look
Fans of author, screenwriter and poet Rita Mae Brown (
Rubyfruit Jungle
) will likely remember her crime-busting cat Mrs. Murphy from mysteries like 1997's
Murder, She Meowed
. So it's no big surprise that from the opening tallyho of Brown's
Outfoxed
—set in Virginia's hunt country—the animals do a lot of the talking. And some of the smarter thinking, too, as a skulk of foxes prove when they turn detective to help investigate the murder of Fontaine Buruss, an aging playboy who belongs to the financially strapped but socially prestigious Jefferson Hunt Club.
Much of the plot revolves around the public jousting for power within the club, as two men—Buruss and his wealthy Yankee rival, Crawford Howard—vie to succeed respected horsewoman Jane "Sister" Howard as the group's master of foxhounds. Brown lards her tale with details about foxhunting history, decorum and dress, creating atmospherics as engaging as the sleuthing critters. She also succeeds in conjuring a world in which prey are meant to survive the chase and foxes are knowing collaborators (with hunters and hounds) in the rarefied rituals that define the sport. And despite some slapdash writing here and there the plot is sufficiently compelling to carry readers through to a surprise finish. (Ballantine, $24)
Bottom Line: Sly whodunit
by Kimberly Bonnell
Illustrations by Eliza Gran
Three cheers for Kimberly Bonnell, who has created this wonderfully sensible little primer for women asking, "Yikes, what am I going to wear?" A former fashion director at
Glamour
magazine who now dispenses advice online at Oxygen.com, Bonnell explores a spectrum of dressing dilemmas, from making the most of your figure ("skimpy back pockets [on jeans] make your butt look bigger") to avoiding the dorky Fm-a-tourist look (stay away from tracksuits, visors, short-shorts, I Love Pie Town T-shirts smack in the middle of Pie Town and big athletic sneakers with any of the foregoing). With witty and practical tips for every situation, she preaches common sense. "We're talking clothes here, not the meaning of life," Bonnell writes. (St. Martin's Griffin, $12.95)
Bottom Line: Straight-ahead advice for the fashion-impaired
by Eliza Minot
Book of the week
What's an aspiring writer to do when her sister has already transformed the defining event in their lives—their mother's death—into literary gold? Eliza Minot, whose sister Susan's novel
Monkeys
won acclaim in 1986, wisely decided to tell the-story her way. In believably childlike prose,
The Tiny One
recounts 8-year-old Via Revere's attempt to come to terms with the car crash that kills her beloved "Mum." As Via describes the day her world shattered, older memories surface: losses (her dog's death) and joys, such as the day she and Mum snared a perfect peach and watched the sun set. ("You must always remember," her mother said then, "that there will always be days like this.")
"I'll watch and remember," Via decides at the novel's end. "Because it keeps life from getting lost and wondering where she went." That it did the same for Via's creator is apparent on every page of this haunting debut. (Knopf, $22)
Bottom Line: Compelling tale of a death in the family
by Carl Hiaasen
Florida satirist Hiaasen (
Lucky You, Strip Tease
) ratchets up the looniness in his latest comic broadside at rampant avarice in the Sunshine State. His hero, lovably demented ecoterrorist Twilly Spree, decides to teach some manners to a litterbug named Palmer Stoat by trashing his convertible. When Stoat fails to get the message, Twilly ups the ante by kidnapping Stoat's wife, Desie. Things get deliciously out of hand when Twilly falls for Desie and discovers Stoat is a political fixer bent on turning a wildlife sanctuary into a shopping mall. Hiaasen excels at turning social commentary into savage fun. With memorably broad characters such as the aptly named Stoat—who shoots a sedated rhino for $30,000 at a safari club that specializes in serving up endangered species—it's no wonder Twilly goes bananas. (Knopf, $25)
Bottom Line: Provocative farce
PLAYING BOTTICELLI
Liza Nelson In this mother-daughter novel, Godiva Blue is a single mom with a hippie past whose world is shaken when she sees at the post office an FBI wanted poster for the man who is the father of her 15-year-old. (Putnam, $23.95)
THE DANISH GIRL
David Ebershoff Based on a true story, this is a fictional account of the marriage of Gerda Wegener and her husband, Einar, a Danish painter who in 1931 became the first person to undergo a sex-change operation. (Viking, $24.95)
I MAY NOT GET THERE WITH YOU
Michael Eric Dyson The author, a professor at DePaul University, argues that the legacy of civil rights leader Martin Luther King Jr. has been distorted and exploited—even by his family. (Free Press, $25)
Contributors:
Erica Sanders,
Amy Waldman,
Kim Hubbard,
William Plummer.
by Rita Mae Brown
Advertisement
Today's Photos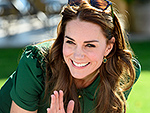 Treat Yourself! 4 Preview Issues
The most buzzed about stars this minute!