People Top 5
LAST UPDATE: Tuesday February 10, 2015 01:10PM EST
PEOPLE Top 5 are the most-viewed stories on the site over the past three days, updated every 60 minutes
Picks and Pans Main: Song
Duke Elegant
Maybe talent skips a generation. Frank Sinatra Jr. can't croon. Pete Rose Jr. can't hit. And Hank Williams Jr. has always shown a lot more boorishness than the stuff that made Hank Sr. one of America's most memorable artists. Hank III, however, may be a different story altogether. While he'll have to write and record a few hundred more terrific country tunes to approach his grandfather's genius, he's off to a great start with this debut album. Both "On My Own" and "Blue Devil," which Hank III wrote, suggest Hank Sr.'s emotional ache and longing, and they do it over a most refined sense of melody. Hank III even sounds something like Granddad, with that expressive hint of a sob in his voice. And with his lean and hungry appearance, he looks a bit like Hank the Elder too. Hank III, 27, got his start at 10 playing drums in his dad's band, then moved on to punk-rock bands around Atlanta. But it sounds as if he has heard the call of Granddad's whippoorwill.
Bottom Line: Risin' grandson
The Who (MCA)
Album of the week
It's hard to imagine what the stodgy, bowler-hat-and-brolly set made of the thunderous racket coming out of the BBC's London sound studios in the mid-'60s. But you can bet that Keith Moon's furious drumming got the teacups rattling like they hadn't done since the Blitz. Although a deejay elicits a promise from windmill guitarist Pete Townshend not to smash his instrument (as he was wont to do during a typical feedback frenzy), The Who's radio performances are no less explosive than their riotous live concerts. On these 25 tracks recorded for broadcast between 1965 and 1973, the mod rockers reprise many of the hits that launched the second wave of the Beatles-led British invasion. Opening with "My Generation (Radio 1 Jingle)," Roger Daltrey recasts The Who's anthem as a promo American deejays of the era would have killed for: "Talkin' 'bout my favorite radio station." Along with ear-searing gems like "Substitute" and "Anyway, Anyhow, Anywhere," the lads display their stateside roots on covers of "Dancing in the Street," "Shakin' All Over" and the Young Rascals' "Good Lovin'."
Bottom Line: Hear Who's best
Jessica Harper (Rounder Kids)
Any reasonably literate children's album that doesn't invoke talking reptiles or rodents is welcome. And parents who like to sing to, or with, their children should enjoy this sweet-natured, sprightly album by Harper, who leads a professional double life as a singer and actress (Woody Allen's Stardust Memories; It's Garry Shandling's Show). Harper sings in an ingratiatingly relaxed, swingy style reminiscent of Carole King. And though her songs lean a bit heavily on silly rhymes ("Don't fret, Juliet/ Here's my best idea yet:/ Let's take a jet to Tibet!"), they have a casual charm, as long as you aren't planning to use them to prep the kids for the SATs ("Did you know that long ago/ the Eskimos said, 'Too much snow/ in Tokyo, so off we'll go/ to Mexico!' "). "I'm Not Going to Chase the Cat Today" and "I Like Where I Am" are especially appealing.
Bottom Line: Happy, snappy rhyme time
Terence Blanchard (SONY Classical)
This quietly dazzling album by a septet led by jazz trumpeter Blanchard is ideal for a contemplative Sunday afternoon. Evoking the breezy cool of Chet Baker, Blanchard's virtues spring from his sense of restraint. The joy is in the tease.
Blanchard is best known for his musical contributions to television programs (the BBC documentary The Promised Land) and feature films (Do the Right Thing, Mo' Better Blues, Random Hearts). Not surprisingly, in places a few of the eight songs he wrote for this album have the discursive feel of incidental movie music. More focused are "Sweets," a tribute to the late trumpet star Harry "Sweets" Edison, and "Sidney," written for his daughter, who is named after sax virtuoso Sidney Bechet. Among Blanchard's talented sidemen are Branford Marsalis on tenor sax and alto sax prodigy Aaron Fletcher. Unless you're Judith Jamison or Twyla Tharp, you probably can't dance to this album, but you can think to it. Be thankful for small favors.
Bottom Line: Welcome return of "cool" jazz
Dr. John (Blue Note)
In the flood of tribute albums that celebrated last year's centennial of Duke Ellington's birth, none had the cheek to recast the composer's satin-smooth jazz as sweaty, rhythm-and-blues workouts. But New Orleans R&B veteran Mac "Dr. John" Rebennack manages to find the funk in even the most regal Ellington compositions. And he discovered it in the most unlikely of settings: Louisiana strip joints, where Rebennack, a purveyor of roadhouse blues since the 1950s, would tantalize the customers with hopped-up versions of the Duke's top-hat tunes. Accompanied on this new record by Dr. John's quartet the Lower 9-11, the keyboardist (and album producer) sings such classics as "Solitude," "Satin Doll" and "Don't Get Around Much Anymore" in his soulful, Tabasco-splashed growl. Here on this surprising homage, the spirit of Duke dwells happily "On the Wrong Side of the Railroad Tracks."
Bottom Line: Elegant funk
Contributors:
Ralph Novak,
Steve Dougherty.
Hank Williams III (Curb)
Advertisement
Today's Photos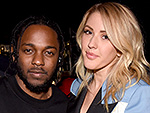 Treat Yourself! 4 Preview Issues
The most buzzed about stars this minute!