People Top 5
LAST UPDATE: Tuesday February 10, 2015 01:10PM EST
PEOPLE Top 5 are the most-viewed stories on the site over the past three days, updated every 60 minutes
A Will to Live
Determined to Make the U.S. Olympic Team, Equestrian Barbara Silverman Fights a Deadline: Terminal Cancer
Sixteen years later, having outlived two more pronouncements declaring her in the final stages of cancer, Silverman, now 41 and a nationally ranked horsewoman, remains very much in the running for a berth on the U.S. Olympic Equestrian team. Her specialty is dressage, an event in which a rider puts a horse through a series of movements judged for elegance and precision. "I think her riding, under the circumstances, is incredible," says Anne Gribbons, a renowned dressage judge. "It's almost as if she gets inner strength from riding."
On Jan. 22, just nine days after doctors discovered a bowel obstruction and issued their latest death-is-imminent diagnosis, Silverman placed second at the Gold Coast Dressage Opener 2000 in Loxa-hatchee, Fla. In her quest to make it to the Summer Olympics that begin in mid-September in Sydney, this was not a necessary stop. But Silverman was determined to compete, despite her weakened condition following five days of chemotherapy. "I don't want to get to the Olympics and let anybody down," she explained 45 minutes after leaving the ring—then bolted to a bathroom and spent 10 minutes vomiting.
"Riding is what's keeping her going," says her third husband, Sergio Guerierro, 38, an audiologist at the University of Louisville. Still there's no denying the cancer that is ravaging Silverman's 5'4", 115-lb. body. The bowel obstruction that concerned doctors abated four days later. But Silverman has been unable to fully digest food for months, relying on shots to supply nutrients and liquids to maintain her weight. The feeling in her fingers and toes is gone; so is most of the hair on her head. Pain is a constant. "I think of it as living with cancer, not beating it," she says.
While she was growing up in Glen Cove, N.Y., it was clear almost from the start that there would be horses in Silverman's future. Even before she could walk, she would pull herself onto a plastic rocking horse and rock for hours. After her now-deceased parents, Eli Cohen, a writer, and Rosalie, a nurse, failed to interest young Barbara in music and ballet, they put her on a real horse at age 7. "The minute she got on," says her sole sibling, Susan Rosen, 42, "you knew she was meant for riding." Silverman dropped out of high school in her senior year (later earning her GED) to race horses and teach riding.
At 19, Silverman discovered dressage, which she describes as "ballet on horseback." While she was training for competitive jumping, her horse, going blind in one eye, began to approach fences crookedly. Her coach suggested she try dressage to build the horse's trust in her, but Silverman balked. "I told him dressage was stupid; it was boring and anyone could do it." He told her to do it—or get a new coach. Within a month she became so entranced by the harmony that dressage cultivates between horse and rider that she sold her jumper.
Today, Silverman co-owns two dressage farms: one in Simpsonville, Ky., where she spends her summers; the other in Jupiter, Fla., where she winters. For years, Silverman has made it her practice to live day to day. Now she is giving herself enough leeway to look as far ahead as Feb. 10, when the first of several Olympic qualifying events begins in Clarcona, Fla. She has few illusions about the longer-term future. "A lot of people don't think I'm afraid," she says. "The truth of the matter is, of course I am." Yet she remains focused on Sydney. "Spiritually, am I ready to die? Yes," she says. "Do I feel it's my time right now? No. I'm still learning so much."
Jill Smolowe
Grace Lim in Jupiter
In 1984, Barbara Silverman visited a doctor to find out why, at 26, she was having difficulty getting pregnant. The diagnosis was a stunner: She had incurable ovarian cancer. "They operated on me and gave me four months to live," says Silverman. Four months later, to the day, Silverman sat down on a bench. "I said, 'Okay, today I'm supposed to die.' I sat there all day. I thought, 'What happens when the Grim Reaper comes?' Then the sun went down and I was still alive. I walked back in the house and got on with my life."
Advertisement
Today's Photos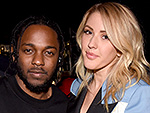 Treat Yourself! 4 Preview Issues
The most buzzed about stars this minute!