People Top 5
LAST UPDATE: Tuesday February 10, 2015 01:10PM EST
PEOPLE Top 5 are the most-viewed stories on the site over the past three days, updated every 60 minutes
Picks and Pans Main: Screen
Now Playing
Julia Roberts
, Albert Finney, Aaron Eckhart, Marg Helgenberger
Featured attraction
Erin Brockovich's idea of appropriate office wear would be appropriate only if she worked at Frederick's of Hollywood. Her boss (Finney), a lawyer who heads a small firm in Los Angeles, takes a gander at her latest outfit (plunging neckline, teeny miniskirt and skyscraper heels) and tells her, "You might want to rethink your wardrobe a little."
"You might want to rethink those ties," Brockovich (Roberts) retorts.
By the time this entertaining and inspiring true-life drama is over, both the contentious Brockovich and her boss will have rethought their views of each other and themselves as they work in tandem to win a legal battle against a powerful utility company. Named after its real-life heroine, Erin Brockovich is a throwback to such rousing biographical dramas as Norma Rae (1979) and Silkwood (1983), movies in which working-class women tirelessly take up a cause. Brockovich, a feisty, twice-divorced mother of three with only a high school diploma, joins their ranks when she finds (while filing papers on a real estate transaction) medical documents that eventually lead her to evidence that Pacific Gas & Electric contaminated the water supply of a California town, resulting in serious illness to the residents.
This well-worn formula is given a fresh feel thanks to sharp direction by Steven Soderbergh (Out of Sight) and a powerhouse performance by Roberts (see story, page 100). Without ever sacrificing a watt of her movie-star radiance, she convincingly plays a downtrodden woman who discovers, in fighting for others, that she matters. Finney gives superb support, as does Eckhart as Brockovich's Harley-Davidson-riding beau. (Note: Look for the real Brockovich as a waitress wearing a "Julia" name tag.) (R)
Bottom Line: Roberts rules in an impressive drama
Johnny Depp
, Frank Langella, Lena Olin, Emmanuelle Seigner
There's something fundamentally squirrely about
Johnny Depp
, even in his good-guy roles. That sense that he may go seriously off at any moment is used to great advantage in The Ninth Gate, a supernatural thriller that starts off decently but winds up spectacularly silly. Depp plays a rare-books dealer of dubious ethics. He is hired by a sinister publishing mogul (Langella) who wants him to compare and contrast the three remaining copies of a rare 17th-century tome that supposedly contains the secret to conjuring up the Devil. The deeper Depp digs into the pages, the more obvious it becomes that there are indeed Faustian forces at work, forces Depp finds hard to resist.
Gate is cowritten and directed by Roman Polanski, who made Rosemary's Baby (1968), a scarier, more compelling film about learning to love Lucifer. Gate may be minor by comparison, but it still manages to allow Polanski welcome opportunities to indulge his penchant for ghoulish humor, including a scene in which Olin, as a murderous widow, orders a henchman to move a captive Depp and his pal from her bedroom to a basement. "Don't kill them up here," she says, "you'll make a mess." (R)
Bottom Line: The devil may care, but viewers won't
Gary Sinise, Tim Robbins, Don Cheadle, Connie Nielsen, Jerry O'Connell
Curious about Mars? You'd be better off visiting the nearest planetarium. Mission to Mars is a dull, lead-footed bit of sci-fi blather that will thrill special effects-starved 12-year-olds but leave anyone older yawning. The plot, about astronauts who travel to the Red Planet in 2020 and then require rescue, is old helmet, the dialogue clichéd technobabble, and the climactic close encounter shows that gooey sentimentality knows no atmospheric bounds.
Director Brian De Palma (Mission Impossible) stages several dazzling scenes of astronauts moving in space—even jitterbugging—sans gravity, but these function merely as visual gewgaws. Robbins, Sinise and Cheadle, as astronauts, work up an appealing camaraderie while still on the ground, but once they blast off, Mars loses momentum fast. (PG)
Bottom Line: Totally earthbound
>Drowning Mona All wet. This comedy falls flat despite the busy efforts of Bette Midler and Danny DeVito. (PG-13)
Ghost Dog: The Way of the Samurai A hit man (Forest Whitaker) lives by an ancient Japanese code of honor. Quirky comedy-drama by cult director Jim Jarmusch grows on you. (R)
Hanging Up Bad connection. Meg Ryan, Diane Keaton and Lisa Kudrow play quarreling sisters. Goes for cute over real. (PG-13)
My Dog Skip A boy (Frankie Muniz of Malcolm in the Middle) learns about loyalty from his dog in a family film that is as cuddly as a puppy. (PG)
The Next Best Thing Misconceived weepie about a straight woman (
Madonna
) and a gay man (Rupert Everett) having a child. The Material Girl needs better material. (PG-13)
3 Strikes Small, scruffy comedy about a parolee (Brian Hooks) wrongly fingered in a police shoot-out. David Alan Grier earns a few laughs as a detective who likes doughnuts. (R)
Wonder Boys Our current fave for grown-ups. Michael Douglas excels as an English professor mired in a middle-age slump. (R)
Advertisement
Today's Photos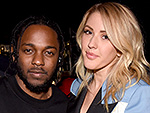 Treat Yourself! 4 Preview Issues
The most buzzed about stars this minute!