People Top 5
LAST UPDATE: Tuesday February 10, 2015 01:10PM EST
PEOPLE Top 5 are the most-viewed stories on the site over the past three days, updated every 60 minutes
Picks and Pans: Pages
Worth a Look
Edited by Laurel E. Hunt
Several years ago, Laurel Hunt's two dogs died within months of each other. Despite sympathetic support from friends, Hunt still missed her pets. She found solace in a poem called "The Rainbow Bridge," then decided that a book of writings about the death of animals might console other grieving dog owners.
While a fair number of the included poems, essays and illustrations are mawkish, others comfort, enlighten and even amuse. Many were written around the turn of the 20th century, but later contributors include playwright Eugene O'Neill and Ruth Pollack Coughlin, who wrote of her agonizing decision to euthanatize her dog Lucy in 1991: "I thanked her for being such a great pal. I kissed her repeatedly on every part of the small body I had kissed at least a million times during the past 13 years." Then Coughlin kisses Lucy's failing heart, "a heart that had beat so well, so true, a heart that could have, in a split second, taught a legion of therapists what unconditional love is really all about." (Hyperion, $17)
Bottom Line: Puppy love, 4ever
by Helen Ellis
Probably not since Flannery O'Connor has a southern writer assembled such a gaggle of grotesques. In this coming-of-age novel by an Alabama-reared first-time author, the protagonists are: self-mutilating lesbian stalker Nicole; mealymouthed Bitty Jack, who confects pornographic patisserie; and most odious of all, sociopathic sorority sister Sarina, who is just as hateful as a wounded rattlesnake. If these three weren't sufficiently repellent, Ellis makes every other mother a gorgon and every other boyfriend a freak. (One dresses up as an elephant, another is a carnival sideshow spectacle named Johnny Iguana, whose "daddy was a crocodile, his mama...a disco queen!")
While O'Connor could elevate such over-the-top absurdity to the sublime, Ellis's efforts are substandard (as are, not infrequently, her grammar and spelling). Although she is obviously striving for great comedy, she has instead written a book filled with meanness, mockery and misogyny. (Scribner, $23)
Bottom Line: Freshman effort that's unfortunately all too sophomoric
An American Life
by Kate Buford
A New York City slum kid, short and pudgy, turns into an acrobat, then a meat-cooler inspector and finally a movie star: Burt Lancaster. He was the personification of beefcake masculinity in the 1950s and '60s—rugged features, sculptured physique, Chiclets teeth. Yet, as National Public Radio commentator Buford details in this definitive biography, Lancaster expanded his range with such morally nuanced roles as the imprisoned murderer in Birdman of Alcatraz, the dutiful soldier who cuckolds his commander in From Here to Eternity and the shady evangelist in Elmer Gantry, for which he won an Oscar in 1960.
Offscreen he was married to Norma Anderson, a radio executive's secretary who served as Lancaster's entrée to Hollywood. Though they were married nearly 25 years, he was a compulsive womanizer who was trailed by rumors of homosexuality throughout his life. Buford deftly traces the rise of this often underrated actor as well as his fall—a stroke and then a fatal heart attack in 1994 at age 80, his sharp physical decline mocking the athletic god he had been. (Knopf, $27.50)
Bottom Line: Absorbing bio of a complex star
by Molly Ivins and Lou Dubose
Molly Ivins, that firecracker syndicated columnist, has been accused of many things—irreverence, cynicism—but never of being dull. Until now. Boy, is Molly Ivins dull. Shrub is a standard election-year hatchet job, but Molly's hatchet couldn't chop dandelions. Ivins seamfully stitches together absurd slurs (she compares Bush intellectually to Timothy McVeigh), lazy insinuations—the young Bush "lived in the fashionable (and wild) Chateau Dijon apartments and dated widely. (Reporters on the Bush drug beat continue to work this territory.)"—and such nonscandals as the use of public money to build a ballpark for the Texas Rangers baseball team Bush once co-owned, a tactic the authors admit is commonplace. Even the title is stale; Douglas G. McGrath used to call President Bush "Shrub" in his much funnier columns in The New Republic a decade ago.
Ivins was pretty sharp when Ann Richards (the Molly Ivins of governors) ran Texas, but laden as Shrub is with ancient polls, kvetches from obscure bureaucrats and trails of evidence that lead only into sagebrush, this may well be the Most Boring Political Book Not Actually Written by a Politician. (Random House, $19.95)
Bottom Line: Ivins is jivin' us this time around
by Clive Cussler
Page-turner of the week
Adventure author Clive Cussler (Inca Gold, Raise the Titanic!) could well be the James Fenimore Cooper of our time. Like the 19th-century novelist of the frontier, Cussler creates characters with all the depth of a cardboard cutout, plots that creak with predictability and dialogue as sticky as Mississippi mud. Here's the hero's sidekick at the top of his form: " 'The pieces,' said Giordino darkly, 'are coming together.' "
Still, we can't put down a Cussler opus. Why? It's a mystery only the author's straight-shootin', never-defeated protagonist Dirk Pitt could solve. Cussler is so protective of Pitt that he registered the name as a trademark. Can an action doll be far behind?
Pitt is up to snuff this time, foiling the earthshaking plans of the evil Wolf family to melt the Antarctic ice cap and threaten the world—at least the part that lives by the shore. In the process readers encounter a 9,000-year-old comet, Hitler's frozen sperm and a wild chase across the treacherous Antarctic landscape. Oh yes, along the way, Pitt does manage to find Atlantis. All in a day's work, thank you very much. (Putnam, $26.95)
Bottom Line: Icy fun in Antarctica
>NIGHT WORK Laurie R. King
In the latest by the Edgar Award-winning author, detective Kate Martinelli investigates a series of brutal murders—and the puzzlement of why all the victims have had candy placed on them. (Bantam, $23.95)
REMEMBERING BLUE Connie May Flower Widowed in her 20s, Mattie Fiona Blue grapples with accepting the death of her young husband, gradually learning to take strength from her memories. (Doubleday, $23.95)
Contributors:
Amy Waldman,
David Cobb Craig,
Andrea Higbie,
Kyle Smith,
J.D. Reed.
Reflections on Loving and Losing a Canine Companion
Advertisement
Today's Photos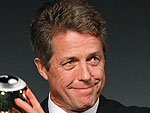 Treat Yourself! 4 Preview Issues
The most buzzed about stars this minute!