People Top 5
LAST UPDATE: Tuesday February 10, 2015 01:10PM EST
PEOPLE Top 5 are the most-viewed stories on the site over the past three days, updated every 60 minutes
Matter of Trust
His Kids Refuse to Believe That Noted Researcher Dr. Dirk Greineder Really Killed the Mother They Loved
Not according to investigators. At a Feb. 29 press conference announcing the arrest of Dr. Greineder, whose wife's body was found bludgeoned and slashed in the woods near the couple's home in Wellesley, Mass., last Oct. 31, Norfolk County District Attorney William Keating said they had considerable evidence against the defendant. This turned out to include DNA samples linking him to a suspected murder weapon—a folding knife—and inconsistencies in his account of what happened immediately after the killing. Keating also maintained that for months, Greineder had been leading a "secret life" involving pornography and prostitutes. Yet Greineder's children remained outwardly unshaken. "We know our dad," says Britt, a personal trainer who had been living with her father since her mother's murder. "We know who he is as a father and a doctor and a husband, and we know 100 percent that he is innocent."
Until the murder, certainly, Greineder and his wife seemed uncommonly close. They met in 1965 at Cleveland's Case Western Reserve University, where Dirk was attending medical school and May was getting her master's degree in nursing. In 1972 they moved to Maryland after Greineder won a prestigious fellowship at the National Institutes of Health to study asthma and related illnesses. In 1975 they relocated to Wellesley, when Dirk became a research fellow at Robert B. Brigham Hospital in Boston and at Harvard, while May settled comfortably into life as a stay-at-home mom. "They seemed to get into things with the same amount of enthusiasm and energy," says family friend Carole Ottesen, who met the Greineders when they were living in Maryland. "We used to say it was a marriage made in heaven."
The couple were especially devoted to their three children. "That's one thing they decided very early on: that they were going to be completely committed to this family," says Colin. May, adored by friends for her warmth and wittiness, took on much of the burden at home. But Dirk, despite his demanding work and more serious nature, also seemed close to his son and daughters. "He was there for his kids," says Ottesen. "That is not something you could fake." The nurturing evidently paid off: Kirsten, Britt and Colin all attended Yale as under-graduates, Kirsten is a second-year medical resident in Ann Arbor, Mich., and Colin is a medical student at Yale.
Yet the family would be unalterably shattered by the events of Halloween day. Shortly before 9 a.m., Wellesley police received a frantic call from Dr. Greineder, who had been out for a morning walk with May and their German shepherd Zephyr at Morse's Pond, a wooded area near their home. According to authorities, Greineder initially told the dispatcher his wife had "hurt her back" and then said, "She's been attacked, she's definitely been attacked." He later told police that May had taken a misstep and sat down on a rock to rest while he and Zephyr had gone ahead. According to police, he said that a few minutes later, Zephyr had started acting funny and had returned to the area where they had left May, who was no longer there. In short order, Greineder maintained, the dog had found her in the woods, the back of her skull bashed in and her throat cut. Greineder told police he had raced back to his van and summoned help with his cell phone.
Almost from the start, investigators had their doubts about his story. For one thing, officers who encountered Greineder noticed blood on his sneakers and clothing—but none on his hands. Later that day investigators found a bloodied hammer, a folding knife and a right-handed glove not far from May's body. The matching left-handed glove was discovered in a storm drain 15 yards from where the Greineders had parked their van that morning. Moreover, a fellow dog walker told police he had seen the doctor, whom he recognized from earlier strolls, walk briskly from the vicinity of May's body and then down a path to the area where the hammer and knife were found, before emerging minutes later to ask for assistance. What evidently sealed the case were lab tests, which took three months to complete, linking DNA recovered from the knife to Greineder.
In announcing the arrest, prosecutor Keating declined to offer a motive. Still, the alleged discovery that Greineder was leading a double life provided plenty of grist for speculation. Police said that by examining phone records, credit-card receipts and the Greineders' home computers, they had concluded that for at least 18 months the doctor had been frequenting prostitutes in the Boston area and visiting pornographic sites on the Internet. One prostitute interviewed by police allegedly said that Greineder had told her he was no longer intimate with his wife and that she was "getting older...soft." According to police, Greineder telephoned one prostitute the day after his wife's murder. And in the family garage, cops say they found a stash of condoms and two bottles of Viagra he had prescribed for himself.
Denouncing such disclosures as nothing more than "character assassination," Greineder's attorney Martin Murphy, himself a former prosecutor, insists the case against his client "has a lot of holes in it." Murphy has announced he will challenge the validity of the DNA testing, insisting that no blood and tissue samples were taken from his client." [Prosecutor Keating] is attempting to connect a bunch of dots," says Murphy, "that I don't think can be connected." For Greineder's children, who decline to talk about their father's alleged secret life, it all boils down to a certainty—an abiding faith—that he didn't murder their mother because he couldn't have. "He was in shock," says Britt, who saw her father shortly after the murder occurred. "He looked like he'd been hit by a Mack truck."
Bill Hewitt
Fannie Weinstein and Tom Duffy in Wellesley
Contributors:
Fannie Weinstein,
Tom Duffy.
Familial love may have its limits, but as Dr. Dirk Greineder and his three children seem determined to demonstrate, those boundaries are sometimes stretched to remarkable lengths. On March 1, Greineder, 59, a nationally known authority on childhood asthma and an assistant professor at Harvard Medical School, was led shackled into a county courtroom in Dedham, Mass., to face charges that last fall he murdered his wife, May, 58, to whom he'd been married for 31 years. It was in all respects a startling tableau, and no one seemed more incredulous than Greineder's two daughters, Kirsten, 28, and Britt, 27, and his son Colin, 24, on hand to lend their father support. "We love you, Dad!" Kirsten and Britt cried out as Greineder, who pleaded not guilty, entered the courtroom. "It's going to be okay!"
Advertisement
Today's Photos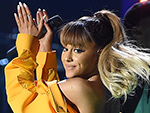 Treat Yourself! 4 Preview Issues
The most buzzed about stars this minute!