People Top 5
LAST UPDATE: Tuesday February 10, 2015 01:10PM EST
PEOPLE Top 5 are the most-viewed stories on the site over the past three days, updated every 60 minutes
Picks and Pans Main: Tube
Talking With...
"Don't know much about history," Sam Cooke sang. Though his "Wonderful World" is from 1960, it would be a fitting theme for The '70s, a miniseries crowded with stereotypes and clouded by chronological confusion. (To cite but one example: The script places the Watergate break-in after the 1972 Democratic Convention.) NBC touts the drama as "MTV meets the History Channel" and wants you to know the soundtrack CD is for sale.
Like last year's The '60s, this saga marches several young characters through virtually every major event and trend of a decade—starting with the 1970 killings at their alma mater, Kent State University. Byron (Brad Rowe) goes from Republican dirty trickster to Alaska pipeline worker to future environmental lawyer. His sister Christie (Amy Smart) is a model, go-go dancer, cultist and aspiring therapist, in that order. His sometime girlfriend Eileen (Vinessa Shaw) is a slowly emerging feminist. His friend Dexter (Guy Torry) is a black-power activist and theater owner who becomes a drug counselor and winds up deprogramming cult-crazed Christie. Except for the archival news footage, the four-hour drama is a credibility-free zone.
Bottom Line: Synthetic as '70s polyester
ABC (Sun., April 30, 8 p.m. ET; Mon., May 1, 9 p.m. ET)
Show of the week
Executive producer Robert Halmi Sr. took 10 hours for The 10th Kingdom. Would he turn the ancient Arabian Nights—also known as The Thousand and One Nights—into a-three-year maxiseries?
Not to worry. This collection of colorful tales clocks in at a comparatively fast-paced four hours—a neat trick for a miniseries that's essentially about stalling. Soured on women since his late wife conspired to assassinate him, Sultan Schahriar (Dougray Scott) decides to take a new bride and have her executed the morning after the nuptials. Brave Scheherazade (Mili Avital) volunteers for the dangerous connubial assignment, convinced she can enthrall Schahriar with storytelling until his sanity returns. "I can save him from himself," she says. Famous last words, fair one! But her yarns hold our interest as well as the sultan's, thanks to exotic locations (Turkey and Morocco), imaginative direction (by Steve Barron) and vivid performances (see John Leguizamo as both a fat, kvetchy genie and a giant, fearsome one).
Bottom Line: Stay the nights
VH1 (weeknights, 7 p.m. ET)
"He's so smooth, he'll slice your toast for ya and put butter on it and have ya dancin' into the kitchen to eat it." Dennis Franz describing a slippery suspect on NYPD Blue? No, Franz extolling singer Al Green on The List, the entertaining VH1 panel show in which celebrities argue for their top-three favorites in various pop-music categories. The first week of May features the casts of network TV series—Just Shoot Me (Monday), Freaks and Geeks (Tuesday), Malcolm in the Middle (Wednesday), Becker (Thursday) and NYPD Blue (Friday)—and the half hours are an enjoyable mix of camaraderie and one-upmanship. The prize for criticism goes to George Segal for remarking that "Happy Together," by the Turtles, makes him "scream with discomfort."
Bottom Line: Fun tune talk
>Sunday, April 30 THE X-FILES FOX (9 p.m. ET) Casting coup: Garry Shandling and Téa Leoni play themselves playing Mulder and Scully in a movie.
Monday, May 1 WHO WANTS TO BE A MILLIONAIRE ABC (8 p.m. ET) Regis Philbin starts four straight nights quizzing celebrity geniuses including
Rosie O'Donnell
.
Tuesday, May 2 FRONTLINE PBS (10 p.m. ET) Jefferson's Blood looks at the descendants of the founding father and his slave mistress.
Wednesday, May 3 THE WEST WING NBC (9 p.m. ET) The President makes bold moves on campaign finance and drug policy. Marlee Matlin guest-stars.
Thursday, May 4 ER NBC (10 p.m. ET) Dr. Greene shares the last moments of his dying father (John Cullum).
Friday, May 5 KENT STATE TLC (10 p.m. ET) A documentary examines the National Guard shootings dramatized in NBC's The '70s.
Saturday, May 6 ENTRAPMENT HBO (9 p.m. ET) Sean Connery and
Catherine Zeta-Jones
team in this 1999 caper flick.
>Chad Lowe
When Chad Lowe was 7, John Denver's music took him home: just divorced, Lowe's mother, Barbara, moved Chad and his brothers Rob, now 36 and a star of NBC's The West Wing, and Micah, now 26, from Ohio to Colorado. " 'Rocky Mountain High' was an extraordinary comfort to me," says Lowe, 32. "We were leaving everything familiar for a place that was being glamorized in this song. It became a theme in my head."
And so it remained during Lowe's portrayal of the late country singer in Take Me Home: The John Denver Story (CBS, April 30). Lip-synching to Denver's tracks, he says, "it was impossible for me to hit the notes unless I was smiling." And he's been smiling a lot since wife Hilary Swank, 25, took home her Oscar for Boys Don't Cry. After forgetting to mention him in her acceptance speech, "she was more upset than I was," says Lowe, whose 1993 Emmy for ABC's Life Goes On shares the mantel with her Oscar in their L.A. home. "I've got to tell you," he says, "they look really good together."
Contributors:
Elizabeth Leonard.
NBC (Sun.-Mon., April 30-May 1, 9 p.m. ET)
Advertisement
Today's Photos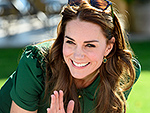 Treat Yourself! 4 Preview Issues
The most buzzed about stars this minute!