People Top 5
LAST UPDATE: Tuesday February 10, 2015 01:10PM EST
PEOPLE Top 5 are the most-viewed stories on the site over the past three days, updated every 60 minutes
Picks and Pans Main: Song
Worth a Listen
He doesn't have the swagger or the sneer. But Gill, in his consistent musicality, earthiness and astute sense of rhythm, is sounding more and more like Elvis Presley. One could easily imagine Elvis's singing any of the songs on this album, from the jaunty "Feels Like Love" to the bluesy "Baby Please Don't Go" to the religious, though hardly reverent, "Hey God." Elvis, however, wasn't big on duets. Gill not only enlists the new Mrs. Gill, Amy Grant, to sing "When I Look into Your Heart" with him, he also taps his daughter Jenny, 17, to join him on "That Friend of Mine." As usual, Gill complements his singing with fluid, inventive guitar-playing. Constantly topping himself can't be easy, but Gill just gets better and better.
Bottom Line: Approaching Kingly status
Catatonia (Atlantic)
There is something unsettling about Welsh wailer Cerys Matthews's theatrical, schoolgirl-in-heat vocals. She sounds like
Angelina Jolie
looks in
Girl, Interrupted
—unhinged but alluring. Which is fitting for the lead singer and pinup for a band that takes its name from a zombielike mental state. Inexplicably, Catatonia is enormous in Britain, where a combination of the 29-year-old Matthews's high-pitched voice, provocative looks and public proclamations—"I'm desperate for a shag," she once announced to the press—have propelled the group's two previous albums to the top of the U.K. pop charts. Some of the uptempo tunes here are catchy despite selfconsciously clever lyrics such as "London never sleeps; it just sucks" (from "Londinium") and nonsensical lines like "...we're dead from the waist down/ Like in California" (from "Dead from the Waist Down"). Slower tunes meant to captivate with their dreaminess ("Bulimic Beats," "Valerian") merely grate, thanks to Matthews's mannered vocals and string arrangements that sound as if they're from the soundtracks of bad French art films. "Storm the Palace" begins promisingly with an urgent guitar riff lifted from the Clash but ends up sounding like a Bay City Rollers sing-along.
Bottom Line: Annoying
Kathy Mattea (Mercury)
Kathy Mattea never was Nashville's biggest party girl. But now that she has turned 40, she has hit a nostalgic phase, at least judging from this slightly sobersided though still enjoyable album. The nostalgia is most apparent in the title track, in which Mattea (who cowrote the tune) sings of wanting to go "back to where my vision is clear/ Back to the days of the innocent years." In "Why Can't We," she also celebrates the past, specifically the achievements of older generations. "That's the Deal" addresses how a husband copes with his wife's stroke. In places, this album sounds positively ruminative and New Agey. It comes as a relief, in fact, to hear the lively, playful "BFD," a song devoted to abbreviations: "At least he ain't no S.O.B. like that Ph.D./ That took his ex and ran off to L.A." ("BFD" stands, roughly speaking, for "big flippin' deal.")
Bottom Line: Thinking fan's singer ages thoughtfully
Lou Reed (Reprise)
Album of the week
Leave it to Lou Reed, who got his start in the '60s with the defiantly-artsy group Velvet Underground, to produce a fine example of an increasingly rare breed, the adult rock and roll record. "Ecstasy" here refers not to sex or designer drugs but, rather, to a long-term relationship. And Reed, a downtown New Yorker known for his arch sense of humor and famously wild lifestyle, isn't kidding. Surprisingly the album and its samba-tinged title track perfectly capture the complicated pains and pleasures of being one half of a stable couple.
Let us now praise the 58-year-old singer-songwriter for his loud guitars and tender moments. Singing in his flat but expressive baritone on the revved-up "Paranoia Key of E," Reed makes it clear that boy-girl angst is not the exclusive domain of teenagers—but that doesn't mean you can't dance to it. Then a quiet ballad called "Mad" daringly explores adultery from the perspective of the cheater. Not everything is that edgy. On "Turning Time Around," Reed quips, "She says, 'What do you call love?'/ Well, I call it Harry."
Bottom Line: Take a walk on love's wild side
Billy Joel (Columbia)
Opening his New Year's Eve concert with the heroic strains of Beethoven's
Ninth Symphony
was intended as a salute from one piano man to another. But even though Beethoven never won a Grammy (Joel has five) and was not signed to a major label in his lifetime, the dead Romantic composer upstages the living one. After the
Ninth
, Joel's bombastic "Big Shot" sounds lame by comparison. But Joel's anthems for Everyman do have their appeal—100 million albums sold to date—and the native New Yorker pulls out all the stops here for his Madison Square Garden admirers. With the odd exception of two signatures—"Piano Man" and "Just the Way You Are"—Joel swings his classics, plus a crowd pleaser by more contemporary idols, the Rolling Stones' "Honky-Tonk Women."
Bottom Line: Slam dunk for a hometown crowd
>
LIVE ON BREEZE HILL Rick Danko Band (Breeze Hill
)
Just months before his death last December, Danko sounded as soulful and plaintive as ever as he revisited the Band's shuffling classics—"Ophelia" and "It Makes No-Difference"—sadly, for the last time.
URBAN KNIGHTS III Urban Knights (Narada Jazz)
Sixties jazz-pop pioneer Ramsey Lewis ("The In Crowd") contributes keyboards on 10 of these 12 tracks by the latest group of hot, young Chicago musicians he has assembled for this urbane joust.
JUDY GARLAND AT CARNEGIE HALL Judy Garland (Capitol)
Rock Hudson, Henry Fonda, Richard Burton and Julie Andrews were among the witnesses when Garland's star was reborn at this historic concert on April 23, 1961.
Contributors:
Ralph Novak,
Steve Dougherty,
Alec Foege.
Vince Gill (MCA Nashville)
Advertisement
Today's Photos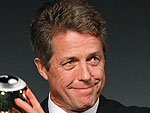 Treat Yourself! 4 Preview Issues
The most buzzed about stars this minute!