People Top 5
LAST UPDATE: Tuesday February 10, 2015 01:10PM EST
PEOPLE Top 5 are the most-viewed stories on the site over the past three days, updated every 60 minutes
Lesson in Generosity
Teacher Jane Smith Gave Student Michael Carter a Gift from Within—her Kidney
A few miles away in their three-bedroom stucco home, Carter and his family hold hands in a prayer circle and quietly bless the teacher. "I'm so glad Ms. Smith is okay," says Carter, who is also making a rapid recovery. "I just don't know how I'll ever thank her for what she has done." Then the choir member and avid basketball fan celebrated his homecoming by tearing into pizza.
The transplant, which drew national attention, was put into motion last August on the school football field, where Smith was watching her homeroom team tryouts. "Michael missed the ball more often than not," Smith recalls. "I assumed he couldn't run because his pants were baggy." When she asked why he wore them, he said, "They're more angels comfortable. I'm on dialysis. Ms. Smith, I need a kidney." Her reply was instantaneous. "Well, I've got two. Want one?"
Diagnosed at 16 months with renal dysplasia—a disease that stopped the growth of one kidney and weakened the other—Carter had led a fairly normal life until the summer of 1998. "His kidney shut down," says his stepfather Richard Evans, 51, a mobile-home builder. Despite thrice-weekly dialysis treatments, Carter endured 22 operations and was placed on a transplant waiting list early last year. "It took all his energy to make it to school and church," says his mother, Deborah, 36, a homemaker. "He just wanted to be normal." And the waiting was taking a toll. "I was angry," the usually easygoing Carter recalls. "I guess I took it out on everybody."
But when he came home that August day with Smith's home phone number, his mother could not bring herself to call the teacher. Eventually, Carter persuaded her to do so. "I believe everyone has a guardian angel," she says. "But a science teacher?" Meantime, Smith, who is divorced, felt she wanted to get her son Wick's approval. "I didn't even tell my parents until I made sure it was okay with him," she says.
By November, tests determined that Smith and Carter were compatible, and surgery was scheduled for Dec. 17, then postponed when Carter developed a fever. After another disappointing delay in January, teacher and student quietly checked into the University of North Carolina Hospital in Chapel Hill on April 13. Dr. Mark Johnson first made a three-inch incision and removed Smith's left kidney laparoscopically. "Within 35 minutes it was in Michael," says second surgeon Dr. David Gerber. "We knew immediately it was going gangbusters."
Carter, in fact, was sitting up and playing video games the next morning. He gorged on fried chicken and began flexing his biceps in anticipation of a wrestling match with brother Tommy, 16. (His other siblings are Tamekia, 14, Shirita, 10, and Brian, 8.) One floor below, Smith celebrated with Wick. "I hadn't seen him smile that big since last fall," she says, her eyes tearing. "He brought me a box of chocolates. I told him to help himself to one—but not my favorite." And as soon as she was able, Smith paid a visit to her pupil. "He's excited about what life holds for him. That's all I wanted."
Carter is not in the clear yet. During the first critical months, when the possibility of rejection is strongest, he must take 20 pills a day—including immunosuppressants, antibiotics and blood-pressure medications. Even if the transplant continues to take, a kidney, on average, lasts only 12 to 14 years. "He can return to school in six weeks," says Johnson. "And in six months his life will be normal."
Both Carter and Smith already have big dreams. "I really want to be a basketball player—for North Carolina, of course," he says. Smith, a 20-year classroom veteran who plans to return to school this week, also plans to be there when Carter graduates from high school and college. "She has become part of our family," says mom Deborah. "She has given me my son back." And, someday, perhaps, grandchildren? "What a wonderful thought," says Smith. "I might take a little pride of ownership in that!"
Paula Chin
Michaele Ballard in Fayetteville
Contributors:
Michaele Ballard.
Sinking into a soft couch at home in Fayetteville, N.C., Jane Smith, 43, hardly looks like someone who had major surgery a week before. Eyes sparkling and skin glowing, she had joked about "feeling a little lopsided." That would be understandable. On April 14, in an astounding act of generosity, the eighth-grade science teacher donated a kidney to Michael Carter, 15, one of her students at R. Max Abbott Middle School. "Teachers are all about children and seeing them be successful," she says, one arm around son Wick, 13, the other petting Woody, her Lab. "Sometimes we go that extra mile."
Advertisement
Today's Photos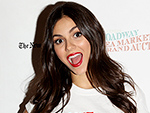 Treat Yourself! 4 Preview Issues
The most buzzed about stars this minute!