People Top 5
LAST UPDATE: Tuesday February 10, 2015 01:10PM EST
PEOPLE Top 5 are the most-viewed stories on the site over the past three days, updated every 60 minutes
Online
Siteseeing on the Net
With a parent in the office, Darien Dash's Web firm is a dot-mom
As CEO of the Internet's first African-American-owned company to go public, "Wall Streeter Darien Dash gets to give advice to the President—and take it from Mom. "Suddenly I'm 9 years old again," admits Dash, 28, who hired Linda Dash, 52, as DME Interactive Holdings Inc.'s general manager last year. "She'll tell me to straighten my tie or fix this or that. She never lets me forget she's my mother."
As a kid in Paramus, N.J., Dash, whose Web development firm—which has a partnership deal with AOL—is worth $90 million, was "always thinking of business schemes," recalls Linda. (Dash's father, Dennis, died 10 years ago.) "He wouldn't loan his toys; he'd rent them." Sister Stacey—an actress who played the best friend in the movie Clueless—"was the drama queen," says their mom, "and Darien was the entrepreneur."
Though Dash, who now lives in Hackensack, N.J., with wife Deborah and their three children, does pay his mother's salary, he doesn't dare give her any lip. "He'll say things once in a while," she reports. "But then all I have to do is give him that mother look."
Morning Star
Back before Count Chocula cut his baby fangs, a cross-eyed alien named Quisp made kids go quazy for his edible flying saucers. From 1965 to the mid-'70s, Quisp sold faster than you can say "magic deecoder ring included." Today, absent from stores in all but six cities, Quisp, made by Quaker Oats, has invaded the Web through Quisp.com and www.NetGrocer.com, which began selling it last fall and reports that Quisp is eating Tony the Tiger for breakfast. "It often outsells Frosted Flakes two to one," says NetGrocer spokeswoman Jamie Schwartz. Even Cap'n Crunch would salute that performance.
Internet Manners
I want to quit my job by e-mail while I'm on vacation so I won't have to face my boss. Is this acceptable?
Only if you're bucking for a new position as Senior VP of Wimping Out. This is one of those times that call for an eye-to-eye confrontation. Otherwise you won't get the appropriate dose of guilt (if your boss is a dear)—or glee (if not).
Is it rude to ask if I can check my e-mail on the computers of people I'm visiting?
Go ahead, but don't get mad if they say no. Like owners of stick-shift cars, some tech-heads don't want to risk allowing others into the driver's seat. If you get an okay: Leave everything the way you found it, and no snooping.
Click and Get It
Sitcoms and sopranos
Up for bidding at auctions.yahoo.com starting May 15: a walk-on part on Will & Grace or Frasier (right), lunch with Kim Cattrall of Sex and the City—and a trip to New York City's Metropolitan Opera with Tony Randall. Proceeds will benefit the Actors' Fund. Bidding ends on May 25.
Sealed with a Click
With greeting card prices getting a little steep ($2.50 for a soft-focus picture of a kitty and some calligraphy?), do you care enough to send the very cheapest? Such sites as egreetings.com, americangreetings.com, regards.com and bluemountain.com above) offer free e-cards to personalize and send via e-mail, complete with music and animation. If Mom isn't online yet, you can always reach out to your other pals for Eat What You Want Day (May 11), Chronic Fatigue Syndrome Awareness Day (May 12) or Lobster Race and Oyster Parade Day (May 5).
My Favorite Sites
Justin Timberlake
For *NSYNC's curly-haired cutie-pie, the gossip on himself (is he or isn't he dating
Britney Spears
?) can be as tough to follow as his group's snazzy dance moves. Which is why Timberlake admits, "I check out RollingStone.com to see what the latest rumors are." Are there any other sites he finds interesting? "I like eBay [eBay.com]," says the 19-year-old teen idol, With a nod to the deep-pocketed fan who recently won his leftover breakfast with a bid of $1,025, Timberlake smirks and adds, "I go on there and bid on French toast."
Someone to Watch Over Me
Advertisement
Today's Photos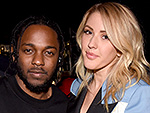 Treat Yourself! 4 Preview Issues
The most buzzed about stars this minute!