People Top 5
LAST UPDATE: Tuesday February 10, 2015 01:10PM EST
PEOPLE Top 5 are the most-viewed stories on the site over the past three days, updated every 60 minutes
Overdressed to kill? Next to his buff predecessors, Gladiator's Maximus looks like Mr. Modesty
Focus
As Maximus, the Roman general turned reluctant Cuisinart in Gladiator, Russell Crowe shows almost no fear. Less traditional is the fact that, compared with his cinematic forebears, Crowe shows almost no skin. In sandal epics like Hercules and Spartacus, Steve Reeves, Kirk Douglas and Victor Mature—clad in the skimpiest of costumes—seldom missed a chance to display gams and glutes that were tan and taut—and a sculpted torso even more so. "Basically, Ridley [Scott, Gladiator's director] wanted the concept of the virile male in something more like a Scottish kilt instead of the loincloths of yester-year," explains the film's costume designer Janty Yates. "We think it was closer to the truth."
Not necessarily, argues David Potter, a professor of classical studies at the University of Michigan and coeditor of the tome Life, Death and Entertainment in the Roman Empire. "Crowe keeps far too many clothes on in the movie," claims Potter. "A real gladiator's torso would be bare." The dress code was unisex, he adds, and the film's breastplated female archer would have been topless in ancient Rome. However, Potter hails the film's depiction of armor. Trained gladiators were very valuable, he says. "You [wouldn't] want to get them killed in their first fight," so they were well-protected by strategically placed pieces of leather and steel. (The loincloth-clad Kirk and company would have been woe-fully exposed.)
Yates insists that pound for pound, Gladiator is packed with as much manly muscle as earlier big-screen Roman epics. "It's so full of beef that you probably have to have a cholesterol check," she says. "Quarter Pounders, T-bones, it's got the lot."
New Björk State of Mind
Björk, the world's favorite Icelandic pop star, doesn't want to be an actress. She's very frank about it. "I don't want to be an actress," she says. Lars von Trier—who directed her in a new movie, Dancer in the Dark—implies that she is succeeding in that goal. "Björk," he says, "is not an actor." Björk's costar Catherine Deneuve is even clearer in her assessment: "She cannot really act. She can only feel."
So, then, it's clear to everybody? She doesn't want to act, doesn't consider herself an actress and in fact can't act? Not exactly. Last week, the Cannes Film Festival awarded the best actress title to the very surprised Björk, 34, for her portrayal of a Czech-born American factory worker who, while slowly losing her sight, dreams of becoming a star. Björk was
bjemused—and bjeaming.
Mr. Eastwood Goes to Washington
Rep. Mark Foley (R-Fla.) figured it must have been a prank when an office worker recently handed him a note reading, "Clint Eastwood called. Really." Then the phone rang, and "I realized it was indeed him," says Foley. "He turned out to be very much the gentleman."
And very much the fed-up litigant. East-wood had contacted Foley after learning of his bill to amend the Americans with Disabilities Act. The actor-director is embroiled in a lawsuit filed three years ago by a guest in a wheelchair at his Mission Ranch Hotel in Carmel, Calif., who claims that some areas of the hotel were in violation of the ADA. Eastwood, who disputes this claim, is being sued for $577,000—all of which would go to lawyers' fees, as the disabled cannot collect monetary damages under the ADA. "These [lawyers] are riding off in a Mercedes, [and] the disabled are riding off in a wheelchair," says the star, who hit Capitol Hill on May 18 to support Foley's bill granting businesses 90 days to remedy ADA violations.
POP QUIZ
with
Keanu Reeves
The day job is going great guns, considering the success of The Matrix, for which two sequels will begin shooting next year. But
Keanu Reeves
won't give up his night gig playing bass for the band Dogstar, which plans to release its first domestic album, Happy Ending, July 11. Scoop inquired about the alternative career.
What is it about actors' becoming musicians?
There seems to be some kind of a connection.
What do you get out of it?
I guess starting in the garage, the joy of playing music, the camaraderie, the expression. It was fun to write music and to be able to play live in front of an audience and get free beer and amplification.
There was an incident overseas where the crowd threw oranges at the band. I loved it. So what?
Just dodge a couple, play the music. I didn't take it as a rejection of the music.
That doesn't happen much while acting.
Well, you do have to dodge critical oranges. You've just got to make sure they don't hit you in the head or the heart.
[To bandmate Bret Domrose] Does he overshadow the band?
Obviously his celebrity is huge. But [his] privacy is very limited. I'm not sure I would enjoy that.
Keanu plays bass, but you're basically the front man.
He's not thrilled with the idea of singing. I think he likes to be focusing 100 percent on the music.
Keanu, are you doing this to submerge your ego?
There is something to being subsumed in the place and the music and the anonymity there.
Do you take your bass on the road while filming and practice?
Yeah. Whenever we can play, we play. When I was doing The Matrix last year, the guys came out. We did weekend tours for three weeks. We want to play.
Okay, But Who Inspired Jar Jar?
It's 1967, and film student George Lucas is struggling with an unfinished script for his "agricultural space tragedy" alongside a stoner roommate who's obsessed with "the force" and an evil neighbor with an asthma-induced rasp. Then he meets a hair-bunned beauty who advises him, "Write what you know," and the rest is, well, you know. Such is the setup of George Lucas in Love, a parody of Shakespeare in Love directed by Joe Nussbaum, 27, that's outselling Star Wars: Episode 1 on Amazon.com and has garnered a congratulatory letter from Lucas. "[I] read that," says Nussbaum, "and it's like, 'Bring the smelling salts and pick me up off the floor!' "
Making Bridget a Legit Brit
When
Renée Zellweger
was cast as the titular English lass in the film version of Bridget Jones's Diary, Bridget buffs were irked by the Texas native's decidedly un-British accent and enviably flab-free figure, neither of which befits the book's neurotic, soft-bodied heroine.
Now comes word that Zellweger is working to address both concerns. In addition to upping her caloric intake (a little, anyway), the actress has been polishing a clipped English cadence while also honing her character's craft. In April, Zellweger went undercover for 2½ weeks as "Bridget Cavendish," an intern in the offices of Picador publishing in London, working eight-hour days answering the phones, photocopying and sending out the mail. She also made "ring-rounds"—calls to literary editors to persuade them to review Picador books. "That's a really important and pretty daunting task, and she did that fantastically," says Camilla El-worthy, Zellweger's Picador boss and one of the few who was in on the secret. "She was insistent that she was here to work. She actually was a huge help to me."
"I really thought she was English," marvels hoodwinked colleague Lucy Henson. Even after spotting photos of Zellweger in the newspaper, "I never connected a thing," Henson confesses. "She would come in here with no makeup, with trainers [sneakers] and trousers, very casual. She was just a regular, friendly girl with a ponytail." Zellweger says she enjoyed her stealthy stint, telling reporters, "It's the first time I ever actually used my college degree!"
Ring-a-Ding-ka Ching
Like many an ex-wife before her, Marla Maples has decided to pawn her old engagement ring. Of course, when your ex is Donald Trump and the sparkler is 7.45 carats, the local pawnshop may not be the place to cash in. Instead, Maples, 36, is putting it up for auction (opening bid: $80,000) June 2 in Detroit. Maples, now engaged to producer Michael Mailer, 36, says, " [The ring's] value can best be served in ways that represent my life today," including, she says, donating part of the proceeds to charity. Trump's take on it? "While it's rather tacky," The Donald, 53, told Scoop, "she's a very nice person. I hope she does well with the sale."
ON THE BLOCK
EMILIO BY THE SEA
Emilio Estevez, erstwhile member of The Breakfast Club, is joining another select group: savvy real estate players. The Mighty Ducks star just sold his 4,000-sq.-ft. nest in Malibu (above) for about $3 million and plans to move to a $2 million Spanish-style home nearby. It doesn't sound like he's downgrading, however. The four-bedroom oceanfront house he sold has a gourmet kitchen, rooftop sundeck and spa. His new, slightly larger estate includes a courtyard, a guesthouse and a pool—but, alas, no pond.
Contributors:
Michelle Tauber,
Mike Neill,
Liza Hamm,
Vickie Bane,
Eileen Finan,
Michael Fleeman,
Jennifer Longley,
Amy Mindell,
Pete Norman,
Margery Sellinger,
Lyndon Stambler,
Michelle Stueven.
WHERE'S THE BEEF?
Advertisement
Today's Photos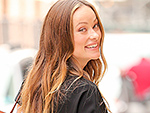 Treat Yourself! 4 Preview Issues
The most buzzed about stars this minute!