People Top 5
LAST UPDATE: Tuesday February 10, 2015 01:10PM EST
PEOPLE Top 5 are the most-viewed stories on the site over the past three days, updated every 60 minutes
Picks and Pans Main: Tube
Week at a Glance
Show of the week
"They'd rather kill you than do it right," says a union organizer (Stellan Skarsgard) talking to aggrieved coal miners about the company's safety record. "I'm sick to death of being pushed around," says a striker's wife (Holly Hunter), urging the miners' women to take up picket duty after a biased judge restricts protests by union members. The characters in this drama put their case in stark terms without a lot of fancy rhetoric. That's one reason Harlan County War hits home.
Inspired by the Oscar-winning Harlan County, U.S.A., Barbara Kopple's 1976 documentary about a yearlong coal strike in eastern Kentucky, this fictionalized drama seems like a retread at times—sort of a Norma Rae Meets the Molly Maguires. Kopple's classic is vastly superior in providing context for the fierce standoff. But thanks to Peter Silverman's lean script, Tony Bill's restrained direction and Hunter's strong performance, the new Harlan stands firm on its own. Using a thick regional accent, Hunter portrays a true diamond in the rough, a woman who initially rejects union activism as futile but winds up summoning the courage, ingenuity and persuasiveness to keep labor in the fight when the bosses look invincible. Ted Levine (Wonderland) is also fine as Hunter's husband, a dependable bread-winner and union man who feels threatened by her emerging leadership qualities.
Bottom Line: Good, honest labor
ABC (Wednesdays, 9:30 p.m. ET)
Kevin Smith's 1994 movie Clerks was a leisurely comedy about gold-bricking employees at a quick-stop food mart and adjoining video store. Its distinguishing features: deadpan, foulmouthed humor and a decidedly downscale look (shot in no-budget black-and-white). So why unhook the slackers from shabby reality and transfer them to this new cartoon show, starting a six-episode run May 31? Why raise the characters "from the drudgery of-their daily lives to comic-book-hero status" (to quote ABC publicity) when the daily drudgery was what made them funny in the first place? Why put them on a broadcast network, where they can't talk nearly as dirty as they did in the movie? And why turn the comedy into a celebrity-spoof fest that's little more than a catalog of pop-culture references? Can you say "ill-conceived"?
The main actors from the movie—Brian O'Halloran, Jeff Anderson, Jason Mewes and Smith—are heard in the animated version. Guest voices range from Alec Baldwin to Charles Barkley. One of them should have taken creator-executive producer Smith aside and whispered, "Bad idea."
Bottom Line: Clerical error
HBO (Sundays, 9:30 p.m. ET)
To put this in the appropriate jock-world parlance, Arli$$ is like a high draft choice who becomes an established starter but never fulfills his superstar potential. Beginning its fifth season, the sitcom about ever-hustling sports agent Arliss Michaels (series creator Robert Wuhl) still suffers from inconsistency.
In the June 4 season premiere, it's a less cynical Arliss than usual, genuinely convinced that an old baseball client is worthy of the Hall of Fame .and innocent of alleged spousal abuse. The main plotline is well-handled, but a running gag involving voyeurism is a bit of bad taste from way out in left field.
The June 11 episode is similarly hit-and-miss. Wuhl earns big-league laughs when his character, in the grip of memorabilia madness, pays $27,000 for the wooden leg of departed baseball great Monty Stratton. Arliss even treats agency staffers to a dramatic précis of The Stratton Story with James Stewart. But the struggle of a recovering alcoholic golfer comes to a pat conclusion, and the business about a hypnotist who uses his patients for sexual gratification is so gross that it's sure to leave many viewers slack-jawed.
Bottom Line: Win some, lose some
Lifetime (Mon., June 5, 9 p.m. ET)
Zoe Baird, Kimba Wood, Lani Guinier. Ring any bells? In the first Clinton Administration, a series of female candidates for high federal posts went down in flames fanned by the media. Unfortunately, Wendy Wasserstein's An American Daughter has lost some topical heat since it ran on Broadway in 1997, and the staginess of this TV adaptation doesn't help the drama's cause.
Christine Lahti is perfect as a nominee for Surgeon General who is pilloried for the past sin of failing to heed a call to jury duty. Lynne Thigpen effectively repeats her Tony-winning role as the heroine's best friend, an oncologist on the edge of despair. Tom Skerritt, though, is miscast as Lahti's unfaithful but verbally supportive husband, and Jay Thomas is too soft in the ambiguous part of a star TV journalist who wields the knife with an air of regret.
Bottom Line: No longer headline news
PBS (Mon., June 5, 9 p.m. ET)
TV dramas are partial to people who make life-or-death decisions on the job—especially cops and doctors. But this superb P.O.V. documentary will make you wonder why no one has thought to create a series about so-called bureaucrats at the U.S. Immigration and Naturalization Service. The film focuses on the outwardly routine yet often agonizing process in which seekers of political asylum attempt to convince the INS that they have a "well-founded fear" of persecution in their homelands. INS interviewers probe for inconsistencies and exaggerations in the applicants' stories, all the while asking themselves, "How are you going to feel if this guy goes back and somebody puts a bullet in his head?" There's no action here, but the drama is uniquely absorbing.
Bottom Line: Stamp it "approved"
>Sunday, June 4 TONY AWARDS PBS (8-9 p.m. ET) CBS (9-11 p.m. ET) Two networks share live coverage from Radio City Music Hall. Broadway booster
Rosie O'Donnell
returns to emcee.
Monday, June 5 KING GIMP HBO (7 p.m. ET) An Oscar-winning documentary short profiles an artist with cerebral palsy.
Tuesday, June 6 M.Y.O.B NBC (9:30 p.m. ET) A sharp-tongued teen searches for her birth mother in the premiere of a high school sitcom.
Wednesday, June 7 THE ART OF PIANO PBS (9 p.m. ET) Vladimir Horowitz and others let their digits dance in a Great Performances documentary.
Thursday, June 8 2000 MTV MOVIE AWARDS MTV (9 p.m. ET)
Forget boring old Oscar—this awards show has a best kiss category.
Friday, June 9 BIOGRAPHY: GERALD FORD A&E (8 p.m. ET) Remembering the Prez who pardoned Nixon and inspired Chevy Chase.
Saturday, June 10 BILL MAHER: BE MORE CYNICAL HBO (11 p.m. ET) The Politically Incorrect host sounds off in an hour of live stand-up comedy.
Showtime (Sun., June 4, 8 p.m. ET)
Advertisement
Today's Photos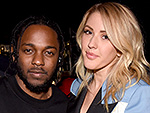 Treat Yourself! 4 Preview Issues
The most buzzed about stars this minute!