People Top 5
LAST UPDATE: Tuesday February 10, 2015 01:10PM EST
PEOPLE Top 5 are the most-viewed stories on the site over the past three days, updated every 60 minutes
Picks and Pans Main: Tube
Week at a Glance


Show of the week

Almost three years after its debut, here's a small suggestion for improving The View: Drop that opening with Barbara Walters explaining, "I had this idea for a show...." By now, the nation knows that the regulars—executive producer Walters, 68; Joy Behar, 57; Meredith Vieira, 46; Star Jones, 38; and Lisa Ling, 26—are supposed to be speaking for their respective age groups. "We rarely agree with anything on this show," Jones said one morning last month. "It's multi-generation and it's designed to be that way." But, she added, the panel was unanimously gaga at the gorgeousness of guest Henry Simmons from NYPD Blue.

Which brings us to another modest proposal: The View would benefit from, say, a 10-percent reduction in fawning. Jones is the most effusive member of the team (she had a religious experience when Miss Diana Ross graced the studio), but leader Walters sets an unfortunate example with her gushing over Kathie Lee Gifford, Carly Simon, et al.

What else needs changing? Not much. The format still clicks almost every time the women sit down with their coffee mugs to gab about the hot topics of the day. There's an air of candor that can't be faked—not entirely, anyway. Though she reaches at times for the "politically incorrect" remark, Ling is a more assured contributor than Debbie Matenopoulos, whom she replaced last year. And the indispensable Behar always knows when to trust her comedian's instincts and cut through the cross-generational dialogue with a quip.

Bottom Line: Steady viewing

Comedy Central (Sundays, 10:30 p.m. ET)

Wallowing in sex and reveling in tackiness—or vice versa—this comedy serial loves being lowbrow. The June 18 premiere opens with waitress Patty (professional dumb blonde Victoria Jackson) boasting of the plate in her head and decorating herself with a refrigerator magnet. In episode 2, she sticks her car keys on her temple. I smell a running gag.

Julie Brown has the lead role of Tammi (pronounced Ta-MEE), a former TV child star reduced to working with Patty at a dreary bar in a San Fernando Valley strip mall. Tammi impulsively marries a fat, lustful dry cleaner named Krudup (ha!), then plots his murder. Neighboring merchants include a raffish Russian whose video store is a front for porno filmmaking, a gift-shop owner who performs in the skin flicks and a couple of rompin' lesbians who run a Chinese restaurant. I admit laughing when Tammi got turned on by a hot Chihuahua, but I wouldn't come to Strip Mall for quality goods.

Bottom Line: Cut-rate

E! (Mondays, 10 p.m. ET)

The Twilight Zone goes to Tinsel-town in this anthology series, which premiered in early June. Handicapped by a lack of atmosphere (it's filmed in Vancouver) and an obviously limited budget, Hollywood Off-Ramp manages to take us on a fairly intriguing ride.

The best effort so far (rerunning June 17 at midnight) was a stylish black-and-white study of a ruthless '40s gossip columnist (Jim Metzler) who got a comeuppance that had "poetic justice" typed all over it. The June 19 episode is clever but less accomplished. Daniel Roebuck plays a husband with couch-spud tendencies who wins a big-screen TV and finds it's programmed exclusively for him—with a cool blonde anchor-woman insisting on his undivided attention. "What the episode needs is a sharper ending. The June 26 offering is an All About Eve-type tale about an ambitious aide (Sarah Deakins) who discovers that her actress employer (Joanna Cassidy) borrows the talents of screen legends through a secret ritual at Mann's Chinese Theatre. Merging spiritually with Barbara Stanwyck sounds like a swell way to pass an audition, but we're never shown adequate evidence of how the trick works. Host Brian Unger (Talk Soup) handles the arch commentaries with aplomb.

Bottom Line: Rates a brief stop

AMC (Tues., June 27, 8 p.m. ET)

In a strange and storied Hollywood custom (see review above), more than 200 stars have left footprints, handprints and signatures in cement at Mann's (formerly Grauman's) Chinese Theatre since the picture palace opened in 1927. This hour-long special, with grandly clichéd narration by Raquel Welch, covers the tradition in all the detail any buff could ask for. You'll love the news-reel footage of impeccable Can-Grant casting a wry eye at the camera as he assumes the imprinting position; Kirk Douglas making his mark with his chiseled chin; and Betty Grable memorializing her most famous asset by leaving a "gam print." But you may wish for a little more irreverence. Frankly, I was glad to hear that Harpo threw wet cement when the Marx Brothers were honored.

Bottom Line: That's a print

>Sunday, June 25 HEAT NBC (8 p.m. ET) Obsessed cop Al Pacino pursues master criminal Robert De Niro in this action drama from 1995.

Monday, June 26 GREENER GRASS PBS (10 p.m. ET) A documentary looks at Cuban-American relations through the countries' common love of baseball.

Tuesday, June 27 VERONICA'S CLOSET NBC (8:30 p.m. ET) Josh finally realizes he's gay, though coming out seems sort of anticlimactic now that the sitcom has been canceled.

Wednesday, June 28 THE DREW CAREY SHOW ABC (9 p.m. ET) Drew dreads his highs-chool reunion in this repeat, but finds his popularity has grown with time.

Thursday, June 29 3RD ROCK FROM THE SUN NBC (8:30 p.m. ET) Emergency rerun: Dick and Harry fall down an abandoned air shaft.

Friday, June 30 BIOGRAPHY: BILLY GRAHAM A&E (8 p.m. ET) The life-story series profiles the famous preacher with White House access.

Saturday, July 1 THE LOVE LETTER HBO (9 p.m. ET) An anonymous missive stirs a small town in this 1999 comedy with Kate Capshaw and Tom Selleck.


ABC (weekdays, 11 a.m. ET)
Advertisement
Today's Photos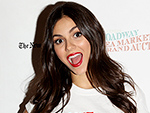 Treat Yourself! 4 Preview Issues
The most buzzed about stars this minute!