People Top 5
LAST UPDATE: Tuesday February 10, 2015 01:10PM EST
PEOPLE Top 5 are the most-viewed stories on the site over the past three days, updated every 60 minutes
Picks and Pans: Pages
Marrying the Mistress
"Do you like my outfit?" Liberace would purr to the audience after making a stage entrance in yet another gaudy, jewel-encrusted costume. "You should," he would add. "You paid for it."
The flamboyant entertainer never admitted publicly to being gay, but he made winking, is-he-or-isn't-he jokes a staple of his act. For 40-plus years, until just months before his death from AIDS at age 67 in 1987, the pianist wowed his mostly female fans with his candelabra, corny jokes and easy-listening mix of pop ditties and classical standards. He may not have been "the greatest showman of the 20th century," a grandiose claim Pyron (Southern Daughter: The Life of Margaret Mitchell) makes in this bloated, overly analytical bio, but he was certainly one of a kind. (University of Chicago, $27.50)
Bottom Line: All that glitters isn't gold
*Where English Is Sometimes Spoken
by Shannon Olson
Reading about a depressed, directionless gen Xer living in Minneapolis may seem about as enticing a prospect as attending an Amway convention in St. Paul. But it's hard not to be won over by 32-year-old first-time author Shannon Olson in this surprisingly entertaining novel about a witty and warmhearted young woman named...Shannon Olson.
When Shannon (the character) abandons her career as a software-testing consultant enter the English-lit graduate program at her local college, she hopes it will be a step toward fulfillment. But for the next five years she remains unsettled and unsatisfied. Her superorganized boyfriend thinks she needs more order in her life, her mother thinks she relies on others too much, and her therapist, prescribing Prozac, thinks her problem lies in alienating everyone who loves her. Shannon herself can no longer tell heads from tails. "Maybe I should move to the woods to clear my head," she says to her mother. But, she admits, "the woods would probably fall short of my expectations."
The theme of finding oneself is hardly original, but Olson's tongue-in-cheek humor makes Planet as quirky and clever as its main character. Though her sentiments are serious, Shannon's quips show anew that loneliness and sadness can give rise to humor and insight. "If your expectations fall short in the woods," she says, "does anyone hear about it?" (Viking, $22.95)
Bottom Line: Oddly amusing
Making a Garden in the Hamptons
by Robert Dash
Now hear this: "June is, of course, the most beautiful month in the garden." So writes Dash with an unabashed authority that would be overbearing were it not so puckish and droll. Forsythia's squalling yellow blooms, for example, "annoy as much as hyperactive children and yapping little dogs."
Dash is a 69-year-old Adam whose much-lauded garden Madoo ("my dove" in Scottish) comprises a scant two acres, occasionally open to the public, on the eastern end of New York's Long Island. The sixty or so articles that make up this enchanting book range from the sublime (garden fairies) to the merely slimy (garden slugs) and were written originally for The East Hampton Star. They are best savored by the armchair gardener one or two at a time, and they are guaranteed to send the everyday reader plowing through the dictionary (for words like "bole," "drupe," "fascicle") before a spade of dirt is turned. (Houghton Mifflin, $24)
Bottom Line: Earthly delights
by Anna Maxted
Beach book of the week
On first glance, it looks like we're in for another cheeky Bridget Jones's Diary-style novel: The author is a British journalist; the main character, Helen Bradshaw, is a twentysomething Londoner. And right there on the first page—bang!—a diary entry describes dumping a guy who "falls several thousand feet below" acceptable boyfriend material. Before long, though, Helen is hit with a piece of very un-Bridgety news. Her father has suffered a heart attack and is dead at age 59. Helen was not particularly close to her father, which lets her think she won't be much affected by his death. No tears at the funeral, little sympathy for her grieving mother. It isn't until she spends an emotional evening with her new (much nicer) boyfriend that Helen's buried feelings come gushing out. "I don't know who I am anymore," she admits. "I was nothing with my father and I am nothing without him." Over the next few months, Helen slowly begins to come to terms with her dad's death and its effect on her life. Getting Over It is not a downer. While it tells a poignant story of loss and recovery, there are plenty of giggles Helen is every bit as batty as Bridget) to offset the tears. (Regan-Books, $25)
Bottom Line: Affecting tale of tragic loss, told with wit and gumption
by Joanna Trollope
Sex, betrayal, a woman scorned—what could be juicier? Trollope, a well-regarded British novelist (and descendant of Anthony Trollope), gives this age-old drama a fanciful spin: Here the abandoned wife is a controlling shrew and her soon-to-be ex-husband is both good-hearted and put-upon. So why is Mistress about as exciting as a bowl of oatmeal? Perhaps because the young mistress, whom we are meant to root for, is so utterly self-absorbed or because all the characters are so flimsily drawn that we resist their colorless inner lives. Trollope has used her abundant skills to turn a spicy subject into excruciatingly bland fare. (Viking, $23.95)
Bottom Line: Ho hum
Contributors:
Leah Rozen,
Jennifer Wulff,
David Cobb Craig,
Laura Jamison.
by Darden Asbury Pyron
Advertisement
Today's Photos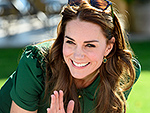 Treat Yourself! 4 Preview Issues
The most buzzed about stars this minute!