People Top 5
LAST UPDATE: Tuesday February 10, 2015 01:10PM EST
PEOPLE Top 5 are the most-viewed stories on the site over the past three days, updated every 60 minutes
Valor-Dictorian
When Rhode Island Teenager Jeffrey Galli Was Paralyzed in a Diving Accident Two Years Ago, His Parents Lost All Hope. Now He's Heading to College
Frantically, Galli tried to resuscitate him. Within minutes he began to see life stirring. We did it! Richard recalls thinking. He's alive! But when doctors later told him that Jeffrey, who remained unconscious, was paralyzed from the neck down and would never breathe on his own, Galli had an altogether different thought. "I had brought my son back to life," he says. "Now I had to find a way to kill him."
A litigation lawyer, Galli, now 54, did try to persuade doctors to let his son die. But it was Jeffrey who ultimately rescued his parents from making that awful decision. "Jeffrey woke up," says Dr. Linda Snelling, who was the first doctor to treat him, "and said he wanted to live."
He has. On June 10, with his parents and Sarah, now 16, looking on, Jeffrey graduated from East Greenwich (R.I.) High School. But while his graduation marked a triumph, the ceremony—in 90°-plus heat that challenged his already compromised nervous system—showed how tenuous his new life is. "I should not have been out there," says Jeffrey, whose blood pressure sank so low he couldn't hear the sustained cheering when his name was called. "I appreciate the applause now."
Still, he is quick to admit that no amount of acclaim can temper the family anguish his father describes in a searing new book, Rescuing Jeffrey. "I often wanted to die," Jeffrey says. "But I decided that I wouldn't make that decision until I'd experienced more, until I'd given life a chance."
For the young man who once loved to play basketball and dreamed of becoming a photojournalist, that life is profoundly different. His parents find it painfully ironic that Jeffrey had just emerged from a two-year period of bad grades and sad silences shortly before the accident. "Through counseling and education, we broke through," says Galli. They even let Jeffrey drive their car-as Toby gently counseled, "Slow down"—to the fateful party. Adds Galli: "We hadn't had that kind of family feeling for a long time."
What followed still haunts the mother who saw to it that both her children could swim by the time they were 3. "Nothing could possibly happen to my kids in a swimming pool because I had made sure of that," says Toby, 52. "I was wrong." During the days following Jeffrey's accident, his parents consulted with doctors and then went before the ethics committee at Providence's Hasbro Children's Hospital to argue for removing life support. Neurosurgeon John Duncan urged caution. "We don't kill our patients here," he had told the Gallis. "You aren't going to kill your son." But Galli wasn't convinced the life his son faced would be worth living. Comparing Jeffrey to another quadriplegic, actor Christopher Reeve, he pointed out, "Jeffrey is 17 years old. He doesn't have a wife or even a girlfriend. No one is going to ask Jeffrey to direct a movie or fly to the West Coast to give speeches."
A decision had to be made. "I wanted the Gallis to do their homework, and they absolutely took the burden on," Dr. Duncan says. They were told that when Jeffrey became an adult, he could choose the level of care that he wanted. That included a hospice plan so that if Jeffrey ever decided he couldn't cope with being kept alive, there would be an alternative. "The Gallis were willing to ask the tough questions and face harsh judgment," says Dr. Snelling.
In the end it was Jeffrey who made the decision to live. Less than a month after the accident he went to a rehabilitation center, where he spent four months before returning to his family's home.
While Toby continued to work as a care planner at Butler Hospital in Providence, Galli moved his law office home to be closer to Jeffrey, who requires a ventilator to breathe and is confined to a wheelchair (private insurance and Medicaid help offset the family's enormous medical costs). Jeffrey is also attended by nurses 18 hours a day. "We're like an old married couple," says Gail Reiter, his chief nurse. "It's gotten to where I can even read his eyebrows." Only occasionally despondent, Jeffrey returned to school six months after his accident. During off-hours he watches videos with his friends, whom he e-mails using a series of voice commands.
Still, life is far from easy. "I don't get excited about much," says Jeffrey, who nevertheless spun circles on the dance floor during his pre-graduation party. He plans to attend the University of Rhode Island in the fall. He also plans to stick around to see how it all turns out.
Contributors:
Lucia Greene.
Richard Galli can still recall the taste of the brownie he was eating during the last carefree moment of his life. It was July 4, 1998, at a pool party his wife, Toby, and their two teenage children Jeffrey and Sarah were attending at a friend's house. Then someone ran inside shouting that Jeffrey, 17, lay motionless at the bottom of the swimming pool after diving in. Moments later, both parents jumped in and pulled their son to the surface. "Jeff's eyes were fixed and dilated," Galli recalls. "His lips were blue. I assumed he was dead."
Advertisement
Today's Photos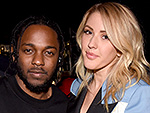 Treat Yourself! 4 Preview Issues
The most buzzed about stars this minute!