People Top 5
LAST UPDATE: Tuesday February 10, 2015 01:10PM EST
PEOPLE Top 5 are the most-viewed stories on the site over the past three days, updated every 60 minutes


Mayim Bialik

BLOSSOM RUSSO
In 1995, after four years of playing a Goody Two-shoes—and serving as a role model to millions of teenage girls—Mayim Bialik was ready to be bad. "Oh, yes," she says, laughing. "I had my rebellion." So did Bialik pose for Playboy? Develop a drug problem? Run off with a felon? Not exactly. "I pierced my eyebrow, and up until about a year ago I dyed my hair wild colors, like green, magenta and orange," she says. "And I have seven pierces in my right ear and the same in my left—or maybe six, I'm not sure." What seems certain, however, is that unlike some other former child stars, Bialik, 24, won't be making her next public appearance in a tabloid headline. The brainy Bialik, who graduated from UCLA this month (she was also accepted at Harvard and Yale but chose to stay in L.A. to be near her family) will return to campus this fall to begin her Ph.D. in neuroscience. "She's very passionate about what she does," says Jenna von Oy, who played Blossom's best friend, Six LeMeure. That quality helped a 12-year-old Bialik persuade her schoolteacher parents to let her pursue an acting career. "She was so unique," says the show's creator Don Reo. "She virtually glowed when she walked into a room." These days, Bialik's glow comes from her relationship with her boyfriend of two years, a fellow student she'll identify only as "Prince Charming," and from studying. "I want to research the origin and expression of talent in the brain," she says. "That seems appropriate for someone like me, don't you think?"

Michael Stoyanov

ANTHONY RUSSO
A hip, young actor who'd trained with Chicago's prestigious Second City improvisational theater troupe, Michael Stoyanov, now 31, was less than thrilled at being cast in a show "about the trials and tribulations of a 14-year-old girl," he says. Still, Stoyanov—who was 22 when he took on the role of Blossom's oldest brother—soon learned there was an advantage to playing opposite adolescents. "People always say, 'I thought you were taller,' " he says. "The truth is, I'm short, 57", but that's hard to tell since I was standing next to kids for so many years!" He feels more gratified to have played one of the first recovering substance abusers to be featured on a sitcom aimed at young viewers. "I still have people telling me, 'You helped me; you had a positive effect,' " he says. Castmates recall Stoyanov as similarly influential on the set. "He was like an older brother to me," says Joseph Lawrence. Adds Mayim Bialik: "Michael, Joey and I would create skits to show the guest stars, which usually involved play-fighting—and beating up Joey!" Stoyanov now makes a living writing TV scripts—in 1998 he received an Emmy nomination for his work on HBO's Mr. Show with Bob and David—but regrets leaving Blossom in the middle of its final season to write for Late Night with Conan O'Brien. "I didn't fully appreciate the position I was in," he says. "I've learned not to take anything for granted."

Joseph Lawrence

JOEY RUSSO
As Blossom's jock brother, who turned the word "Whoa!" into a catchphrase, Joey (now Joseph) Lawrence became a bona fide teen idol. "I experienced an incredible amount of popularity," says Lawrence, 24, who received some 15,000 fan letters a week and had his face plastered on teen magazines. "It was a great ride." But one that he couldn't stay on. Lawrence juggled film courses at the University of Southern California with a post-Blossom sitcom, Brotherly Love (costarring his real siblings Matt, now 20, and Andy, 12). When the show derailed after its second season, Lawrence suspended his studies at USC and spent more than two years traveling the world in order to "give people a break so I could start over," he says. He recently moved into a new house in the San Fernando Valley, where he lives with his golden retriever Dakota. Although his Blossom castmates recall his lighter side—Michael Stoyanov says he was "a young, happy kid" to have on the set, while Mayim Bialik says teasingly that he "was always looking at himself in the mirror"—Lawrence relishes the chance to play edgier parts. He appears as a "rather dark character," he says, in the thriller Urban Legends: The Final Cut, slated for release this fall. After all, says Lawrence, "everybody grows up."

Jenna von Oy

SIX LEMEURE
Even at 23, Jenna von Oy says that playing a teenage sidekick—as she does on the UPN show The Parkers—still comes naturally. "I look young," she points out, "so I play the younger parts." As for the bubbly boy craziness she displayed as Blossom's best friend, von Oy admits she had a little help getting into character. "I know I was especially giddy on the set sometimes because of the coffee," she says. "It's my only vice." And only her own special brew would do. "Jenna would mash up all this candy—malted milk balls, M&M's—in a coffee cup, then fill it with Coke or hot coffee," recalls Blossom dad Ted Wass. "It was her little morning cocktail—that's why she talked so fast!" Today, von Oy is trying to break into the country-music world. With her demo CD in hand, the actress—who owns a 2,800-sq.-ft. home in L.A., courtesy of her Blossom bucks—has been trekking to Nashville, trying to land a record deal. "Two years ago I heard Trisha Yearwood singing on the radio," says von Oy, "and at that moment I knew country music was in my heart." Former costar Michael Stoyanov saw it coming. "As a kid she would sing at the drop of a hat," he says. Her dual career pursuits have left von Oy little time for a personal life. "But I'm in no rush," she says. "I have a lot to do and a lot of time to do it."

Ted Wass

NICK RUSSO
The same week Ted Wass learned he had been cast as Blossom's divorced studio-musician dad, he also learned that his wife, actress Janet Margolin (Annie Hall), was suffering from ovarian cancer. "The first three years of the show," he says, "were also the last three years of her life." Her 1993 death—which left Wass a single parent with two small children—was compounded by that of the show's director, Bill Bixby, who had succumbed to prostate cancer five weeks earlier. Recalls Wass: "Here we were trying to make comedy, and the director was dying in front of our eyes." Still, Wass says, the cast pulled together ("The kids on the show were terrific"), and life on the set "was a lot like being with a real family that you love, a family that has spats but always makes up because they're family." Onscreen and off, Wass, now 47, assumed the patriarchal role. "My best memory of the show is how he and I would drive to Las Vegas and watch the fights," says his TV son Michael Stoyanov. And Mayim Bialik believes that many of the show's "more subtle, tender moments" came during her father-daughter scenes with Wass. With his own kids now thriving—Julian, 18, will attend Stanford University this fall, and Matilda, 10, is going into the fourth grade—Wass has settled into a new life with wife Nina, 37, a producer he married in 1996, as well as a career directing sitcoms. This fall he will helm the new season of Spin City. "My life," he says, "is definitely out of the ruins."


With its tough themes—a mother's abandonment, a brother's substance abuse—this sitcom about an adolescent girl coming of age in an all-male household made its debut to mediocre ratings. But the show's following blossomed. "I wasn't surprised," says cast member Michael Stoyanov. "It was the Little Show That Could."
Advertisement
Today's Photos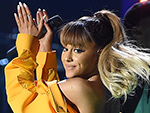 Treat Yourself! 4 Preview Issues
The most buzzed about stars this minute!