People Top 5
LAST UPDATE: Tuesday February 10, 2015 01:10PM EST
PEOPLE Top 5 are the most-viewed stories on the site over the past three days, updated every 60 minutes
Picks and Pans Main: Tube
Week at a Glance
Millions of teenagers are on summer vacation. But in TV land high school is always in session. In this middling hour-long series described by FOX as a "lighthearted drama," 15-year-old Jed (Milo Ventimiglia) is unhappy to find that his widowed father has enrolled him at a previously all-girl private academy with only two other male students. ("Public school's an hour away, with no bus," Dad says. How conveniently inconvenient.) Well, Jed needn't worry. By the end of the June 28 pilot, he has two potential love interests and an increasingly positive outlook.
Lest we doubt that Jed is basically a sweet kid, he explains in the second episode that he hasn't had sex yet because he doubts his ability to make a partner feel "special." Though some viewers may be relieved to learn that a couple of other teens on the show aren't as experienced as they claim, eyebrows may rise when a popular girl (Margot Finley) conducts a very public search for students desiring to shed their virginity at a big party in her home. (Her parents? Out of town, natch.) Ventimiglia and Finley are appealing, but Opposite Sex seems undecided whether to get sensitive or let the hormones rage.
Bottom Line: Not a required class
Showtime (Mondays, 10 p.m. ET)
Showtime describes this new show as "the first dramatic series to predominantly feature Latinos both in front of and behind the camera." It sounds like just what TV needs, particularly in light of CBS's failure to find a fall slot for the Latino drama American Family. But judging from the June 26 pilot, the ethnic factor is about all that's different about Resurrection Blvd. If the opener weren't 36 minutes longer than a standard one-hour episode, they couldn't have crammed in all the clichés.
Stern patriarch Roberto Santiago (Tony Plana)—a man of the ring, like his father and grandfather before him—grooms middle son Carlos (Michael DeLorenzo) to be a boxing champion. But Carlos pounds a street punk for messing with his teen sister Victoria (Marisol Nichols), and the hood strikes back with bullets that put the fighter out of commission. So Alex (Nicholas Gonzalez), Roberto's premed-student son, decides to quit school and pick up the boxing torch—sort of like The Godfather's Michael Corleone, except this family tradition is legal. Get ready for familiar lines like "All right, let's see what you got," "Stop it—he's gonna get killed!" and "Go on out there and do what you gotta do."
On the plus side, the cast is strong down the line. With better scripts, Resurrection Blvd. could rise up swinging.
Bottom Line: Needs more training to be a contender
SCI Fl Channel (Fridays, 8 p.m. ET)
Show of the week
The Invisible Man traces its roots all the way back to the oft-adapted 1897 story by H.G. Wells, but this is a surprisingly fresh take on the now-you-see-him, now-you-don't tale. Vincent Ventresca stars as Darien, a career thief forced to play guinea pig in a secret government program. In the early-June premiere, scientists equipped Darien with a synthetic gland that enabled him to become invisible—the better to sneak among villains and thwart them. But there's a side effect: Darien has to be injected with a "counteragent" every several days, or his eyes turn horror-movie red and he behaves like a kill-crazed beast.
Hmm. I just read that over and it doesn't sound so promising. Still, the first two outings were a diverting mix of humor (much of it provided by Paul Ben-Victor as Darien's disgruntled partner), action and philosophy (Darien quotes Nietzsche and Santayana). Be warned, though: By the third episode, the protagonist was taking himself a tad too seriously.
Bottom Line: Keep it in sight
VH1 (Wed., June 28,9 p.m. ET)
In Daydream Believers: The Monkees Story, VH1 has a movie of major-network quality—meaning it's no worse than Come On Get Happy: The Partridge Family Story (ABC, 1999). Here's another behind-the-scenes look at a TV series that baby boomers more or less fondly recall—from auditions to success to dissension to cancellation. George Stanchev, Jeff Geddis, L.B. Fisher and Aaron Lohr are well cast as the prefab four who served NBC as faux Beatles in the late '60s. But the boys' artistic complaints grow tiresome, as do their Hard Day's Night-style antics. Maybe it's just as well The Monkees lasted only two seasons.
Bottom Line: Throw 'em a banana
>Ed Bradley
Ed Bradley's recent journey to Uganda, Zimbabwe and South Africa for a 60 Minutes II special on AIDS in Africa, airing June 27 on CBS, "was as tough a trip as I've had in 20 years," he says. "It was so draining emotionally. I interviewed one woman who got HIV, and her husband and his family totally condemned her, when in fact she-got it from him. When he got sick and was dying, I said, 'Didn't you get angry at him because he gave this to you?' And she said, 'He didn't need anger, he needed love.' I was stunned."
As hard as the 10-day trip was, "seeing people who didn't give up kept us going," he says. "We fed off their energy." The newsman needed a boost. 60 Minutes "takes a lot out of you," he says. "By June, you're ready to go on vacation. But it was so reinvigorating to do this hour." Bradley, 59, who lives in New York City with longtime girlfriend Patricia Blanchet, 35, program manager for NYU's Institute of African-American Affairs, starts his 20th year on 60 Minutes this fall. As for that much-needed vacation: "I'll take a month off," he says.
>Sunday, July 2 HOLLYWOOD ROCKS THE MOVIES: THE EARLY YEARS American Movie Classics (10 p.m. ET) Listen closely, because Ringo Starr narrates this 2½-hour survey of rock flicks from 1955 to 1970.
Monday. July 3 ...FIRST DO NO HARM ABC (8 p.m. ET) Meryl Streep plays the mother of an epileptic boy in this emotional TV movie from 1997.
Tuesday, July 4 A CAPITOL FOURTH PBS (8 p.m. ET) Ray Charles and Audra McDonald are on the bill for the annual live concert from Washington, D.C.
Wednesday, July 5 BIG BROTHER CBS (9 p.m. ET) A nation eavesdrops on 10 housemates as the latest "reality" series begins.
Thursday, July 6 FRASIER NBC (9 p.m. ET) Frasier dates his old high school dream girl (Jean Smart) in this rerun.
Friday, July 7 JAG CBS (9 p.m. ET) Harm probes a murder Down Under in the first of a two-part repeat.
Saturday, July 8 WILD WILD WEST HBO (9 p.m. ET) Will Smith and Kevin Kline are 19th-century James Bonds in this costly 1999 adventure.
Contributors:
Jason Lynch.
FOX (Wednesdays, 8 p.m. ET)
Advertisement
Today's Photos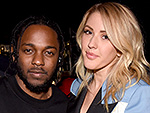 Treat Yourself! 4 Preview Issues
The most buzzed about stars this minute!