People Top 5
LAST UPDATE: Tuesday February 10, 2015 01:10PM EST
PEOPLE Top 5 are the most-viewed stories on the site over the past three days, updated every 60 minutes
Picks and Pans Main: Screen
Now Playing
Featured attraction
The Patriot starts out with a bang, but it's not cannon fire. It is the sound of Benjamin Martin's (Gibson's) rocking chair collapsing beneath him moments after he has finished constructing it—a visual cue that Gibson's widowed farmer and father of seven won't be allowed to rock into peaceful old age just yet. There is, after all, freedom to be won.
The year is 1776 and the Revolutionary War is breaking out in the colonies. Gibson, a military hero back in the earlier French and Indian War, intends to sit this one out on his farm in South Carolina. He has already seen enough violence, has his doubts about democracy ("Why should I trade one tyrant 3,000 miles away for 3,000 only one mile away?" he asks) and wants to stick around to protect his young 'uns. But when the British set fire to his home and threaten two of his sons, Gibson straps on the muskets and comes out swinging his tomahawk, a souvenir from his bloody youthful conquests. He assumes leadership of a ragtag local militia, and through a series of guerrilla actions becomes a major pain in the Union Jack to the British.
For a summer movie, The Patriot is commendably ambitious. Director Roland Emmerich (Godzilla and Independence Day) and screenwriter Robert Rodat (Saving Private Ryan) have set out to show the causes and costs behind the birth of the nation and succeed surprisingly well during the film's first half. Things eventually turn clichéd and obvious (it runs a long 160 minutes), but Gibson's vigorous star turn as its conflicted hero and the well-staged, bloodily realistic battle scenes keep one's interest from flagging. Gibson is superbly assured here, a master at pairing self-deprecating humor with steely determination, a combination which serves his character well. Ledger (10 Things I Hate About You) shows promise as his strong-willed son but is saddled with too many sappy, teen-pleasing moments. (R)
Bottom Line: Nothing revolutionary but certainly rousing
Samuel L. Jackson,
Vanessa Williams
A drug dealer is irate at Det. John Shaft (Jackson; see page 81) because the dealer's white, 200-thread-count Egyptian-cotton shirt has been soiled during an altercation. Shaft is unperturbed. "You wouldn't know Egyptian cotton," he tells the slimeball, "if the Pharaoh himself knit it for you."
He's so baaaad. Inspired by the fondly remembered 1971 film of the same title and again featuring the catchy wah-wah strains of Isaac Hayes's theme song, this new Shaft is genial, action-packed junk food. Jackson plays the nephew of the first Shaft (Richard Roundtree, looking fit in a cameo), and he's trying to nail a rich punk (Christian Bale) for a racially motivated murder. The plot is little more than an excuse for Jackson to model Armani's leather line for men, utter hip patter ("Roll, Soul," he orders a pal acting as his chauffeur) and play with guns. Not that it's a fair fight; this is the sort of movie where the bad guys can't shoot straight, while Shaft can't miss. Right on. (R)
Bottom Line: We can dig it
Freddie Prinze Jr., Claire Forlani
Prinze, as a college student slow to find love, repeats the performance he gave in She's All That and Down to You: a sensitive boy-next-door, soft-featured and cute, easily blindsided emotionally—which triggers much wincing. If
Leonardo DiCaprio
is the teenage girl's ideal of tragic romance, Prinze is the prince of puppy love.
An engineering major, Prinze passes most semesters celibate, unaware that he already has a soulmate in his best female friend (Forlani, who looks like Minnie Driver with flat hair). She too has an intimacy problem, but that doesn't keep her from sleeping around. Only in movieland could two such attractive young people be so oblivious to the frantic signals of their hormones. (PG-13)
Bottom Line: The old Freddie formula
>June Foray
A few weeks ago, 81-year-old June Foray was buying a magazine in Los Angeles when the store clerk blurted out, "I hope you're not insulted by this, but you sound just like Rocky"—not Sly Stallone's slurring boxer, but the intrepid flying squirrel from the classic cartoons Rocky and His Friends and The Bullwinkle Show. "I wasn't insulted at all," says Foray. "I was really flattered."
Nothing squirrelly about that: From 1959 to 1964 Foray provided the voice of Rocket J. Squirrel on all 326 episodes of the two series—a role she reprises in the film The Adventures of Rocky and Bullwinkle, due June 30. "It's wonderful to be doing it again," says the actress, who also voiced evil Natasha Fatale on the series. (In the movie, Natasha is played in the flesh by Rene Russo.) Foray, who began doing radio voice-overs at age 15 in Springfield, Mass., is a who's who of talking 'toons: Nell, Dudley Do-Right's girlfriend; Ursula in George of the Jungle; Granny on Sylvester and Tweety. But these days Foray, whose husband, screenwriter Hobart Donovan, died in 1976, is branching out. She paints and writes children's stories in her Woodland Hills, Calif., home. And she recently wrote, produced and narrated a short animated film—for adults only. Foray proudly notes that You Can't Teach an Old Dog New Tricks—about a woman cavorting with a much older man—"won an erotic film prize."
>Chicken Run A chick flick for the whole family. In a delightful comedy by the clay-animation experts behind Wallace & Gromit, plucky chickens try to escape from an egg farm. (G)
Croupier Intriguing British thriller about a novelist (Clive Owen) who learns that real life trumps fiction. (Not rated)
Gladiator Russell Crowe rules. Still the best big movie so far this summer. (R)
Gone in 60 Seconds Forgotten even faster. If anyone seriously believes this mindless actioner is a primer on how to steal cars, then Jaws is a guide to reeling in fish. Nicolas Cage stars. (PG-13)
Hamlet Absorbing new take on Shakespeare's tragedy is set in today's Manhattan. Hamlet (Ethan Hawke) delivers his "To be, or not to be" speech in the Action section of a Blockbuster. (R)
Me, Myself & Irene The latest slapstick farce from the duo behind There's Something About Mary stars Jim Carrey as a state trooper with two personalities. Like Mary, it's over-the-top crude and very funny. (R)
Shanghai Noon Jackie Chan teams with
Owen Wilson
in a fun Western. (PG-13)
Titan A.E. Animated sci-fi film is pictorially glorious but the plot is old helmet. (PG)
Contributors:
Tom Gliatto,
Julie Jordan.
Mel Gibson, Heath Ledger, Joely Richardson, Jason Isaacs
Advertisement
Today's Photos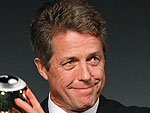 Treat Yourself! 4 Preview Issues
The most buzzed about stars this minute!