People Top 5
LAST UPDATE: Tuesday February 10, 2015 01:10PM EST
PEOPLE Top 5 are the most-viewed stories on the site over the past three days, updated every 60 minutes
Gifts of Life
Krickitt Carpenter's Recovery from a Near-Fatal Car Crash Stands Completed by a New Baby Boy
Truth is, the whole family regards little Danny James as a miracle—the latest blessed event in the Carpenters' extraordinary saga of birth and rebirth. Six and a half years ago, Krickitt Carpenter nearly died in a terrible highway accident. That she survived was remarkable. But her trauma was so severe that she suffered amnesia and didn't recognize her husband, whom she had married just two months earlier. That the couple found love again and renewed their vows in 1996 was a second miracle. Now, on top of her recovery and rediscovered love, comes baby Danny James. "Three's a charm," says a beaming Krickitt, 30.
But the baby, say his doting grandparents, is more than simply a lucky charm for the couple's marriage. In him, Kim's and Krickitt's broken lives have truly been made whole again. "Danny James," says Dan Carpenter, "represents triumph over adversity. And he's the prettiest little baby you ever saw."
Kim Carpenter and Krickitt Pappas—whose book The Vow: The Kim and Krickitt Carpenter Story, is just out—met over the telephone in September 1992. Then the baseball coach at New Mexico Highlands University in Las Vegas, N.Mex., Kim called an Anaheim, Calif., sportswear company to order team jackets. The sales rep happened to be Krickitt. By January the two were talking five hours a week. That April, Krickitt flew to New Mexico to see the man she was developing a crush on. In June, equally smitten, Kim journeyed to California, where he knelt and asked Krickitt "if she'd become my lifetime buddy."
On Nov. 24, 1993, the newlyweds were driving from Las Vegas to Phoenix to visit Krickitt's parents for Thanksgiving. Kim had just dozed off in the backseat when Krickitt swerved on Interstate 40 to avoid a slow-moving truck and was hit from behind. The car flipped several times, and Kim was injured, but nothing like Krickitt, whose skull was fractured when the roof caved in.
At a Gallup, N.Mex., hospital, tests showed that Krickitt's brain was swelling dangerously and she was flown to the University of New Mexico hospital in Albuquerque. Against doctors' wishes, Kim had checked himself out of the hospital, saying, "If my wife's going to die, I want to be there." He was with Krickitt when she turned the corner on Thanksgiving Day—her swelling began to diminish, and five days after the accident she was taken off life support.
Transferred later to the Barrow Neurological Institute in Phoenix for rehab, Krickitt was asked about her husband and replied, "I'm not married." Later, tests revealed that her long-term memory was intact, but she had no recollection of the previous 18 months, which included Kim. "I was crushed," he says. To make matters worse, Kim pushed her to do her physical therapy—and Krickitt began to detest him. "I honestly didn't think our marriage would work with her hating me," says Kim.
Discharged weeks later, Krickitt returned to a now unfamiliar home in an unfamiliar relationship. "I remember asking Kim," she says, " 'How did I do the wife thing? Did I cook for you?' " Her confusion was exacerbated by her injuries, which made her susceptible to mood swings. Finally, they both sought help, meeting with a counselor together and separately. One of his most successful suggestions was that they schedule regular dates, going to restaurants or bowling as they used to. "I got to know my husband again," Krickitt says. "We had fun. And how can you not care deeply for somebody who's stood by you?"
The Carpenters moved to Farmington two years ago, when Kim became director of the Highlands University Center. Until recently, Krickitt worked as a cardiopulmonary therapist at a local medical center. Now she is home with Danny James. "We never thought Krickitt could have a child," says her father, Gus Pappas, 63. "When she couldn't take care of herself, how was she going to care for a baby?"
Just fine, as it turns out. Krickitt shows none of the motor problems that were apparent after the wreck, although she still has difficulty matching names with faces. One face, of course, presents no problem at all. "No sleeping on the job, buddy," she says to little Danny James as he nods off while nursing. "He cries a little bit, but he's very good. We're blessed."
William Plummer
Michael Haederle in Farmington
Contributors:
Michael Haederle.
Like all new parents, Kim and Krickitt Carpenter of Farmington, N.Mex., are convinced their baby combines the intellectual brilliance of an Einstein with the physical prowess of a Michael Jordan. "He has rolled over twice already," Kim, 34, boasts of Danny James, at 3 weeks old. "Yeah," cracks Dan Carpenter, 69, the baby's paternal grandfather, "I think I saw him walking the other day."
Advertisement
Today's Photos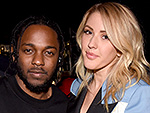 Treat Yourself! 4 Preview Issues
The most buzzed about stars this minute!