People Top 5
LAST UPDATE: Tuesday February 10, 2015 01:10PM EST
PEOPLE Top 5 are the most-viewed stories on the site over the past three days, updated every 60 minutes
Picks and Pans Main: Tube
Week at a Glance
Show of the week
The last time Alec Baldwin prosecuted a heinous crime, in 1996's Ghosts of Mississippi, the critics weren't especially impressed. Now Baldwin's back at the bar, and he's after far bigger fish. This flawed but powerful miniseries finds him in the principal role of Robert Jackson, the U.S. Supreme Court justice who took a leave from the bench to lead the Allied prosecution of Nazi war criminals at Nuremberg, Germany, in 1945-46.
The casting can't be called ideal. Baldwin is 42, whereas Jackson was 53 at the start of the Nuremberg trials. And the script by David W. Rintels may be a little too charitable in depicting Jackson's courtroom performance. (For a more balanced assessment, consult Nuremberg: Infamy on Trial, the Joseph E. Persico book on which the drama is based.) But Baldwin's professional demeanor is impeccable, and his delivery of Jackson's closing statement rises nobly to the level of the rhetoric. The stirrings of romance between the married Jackson and his secretary (Jill Hennessy) seem almost embarrassingly trivial in this trial-of-the-century context.
Christopher Plummer is debonair and well-spoken as David Maxwell-Fyfe, the British prosecutor. Brian Cox offers an indelible portrait of Hermann Goering, the imprisoned No. 2 Nazi. Supremely arrogant and perversely charming, this Goering appears capable of anything—except remorse.
Bottom Line: Favorable verdict
The WB (Wednesdays, 9 p.m. ET)
Young Americans is the kind of show that ties a critic's hands, so I'm typing under a handicap. The July 12 premiere contains revelations that appear important in determining the series' direction. If I give away the surprises, I may spoil the pilot for you. If I don't, you won't be properly warned that plausibility is not a priority for this teen drama.
Want hints? Look at Jake, the slender boy in the cap who motorcycles in for the summer term at New England's exclusive Rawley Academy and piques the interest of Hamilton (Ian Somerhalder), the dean's nonconformist son. Jake kisses Hamilton; Hamilton says, "Oh my God! I think I'm gay!" But note that Jake is portrayed by someone named Katherine Moennig. Three words: prep school Yentl.
Then there's Scout (Mark Fami-glietti), a Rawley richie who falls for beautiful Bella (
Kate Bosworth
), a working-class townie. But they discover a seemingly insuperable, and scarcely believable, obstacle to their love. Let's just say it ain't legal.
Local boy Will (Rodney Scott) is a scholarship student with relatively normal problems: cheated on entrance exam; torn between Rawley ambitions and town buddies. Will is a sympathetic character, but his cool faculty mentor (Ed Quinn) obviously spent too much time studying Robin Williams in Dead Poets Society.
Bottom Line: Noncredit summer course
MTV (Mondays, 10:30 p.m. ET)
As Secret Agent Man has proved on UPN, the spy-spoof game is pretty much played out. So rather than watch live actors go through the motions, you might as well try an animated series where the backdrops keep shifting but the characters move hardly anything besides their mouths. Spy Groove, which premiered in late June, features fairly amusing villains—a fishy hypnotist who schemes to destroy Miami; an evil contessa who plots to capture the world's supermodels. And James Bond never had a cuter gadget than "the Ricky Martin inflatable decoy." But our heroes—known only as Agent No. 1 and Agent No. 2—are so blasé, they're nearly inert.
Bottom Line: Hip but easy to skip
ABC (Sat, July 15, 8 p.m. ET)
No wonder John Corbett looked bored last month as he saved New Orleans from a sinkhole in TBS's On Hostile Ground. He had already rescued overheated Los Angeles from environmental disaster in this formulaic thriller, made in 1998 but only now seeing the harsh light of day. The problem here is a gaping hole in the ozone layer, and Corbett once again plays a maverick scientist who knows that the city faces "horrors that are beyond the imagination" but has trouble convincing the powers that be. Corbett's sister (Josie Bissett) is a mayoral aide whose pilot fiancé (Ben Browder) eventually teams with the science guy for some high-altitude heroics. Watch for Bradley Whitford as an aggressive TV reporter who warns, "It could be Armageddon." Bet he'd kill to say that on The West Wing.
Bottom Line: Oh, zone out
Showtime (Sun., July 16, 8 p.m. ET)
This TV movie maintains that at least some of the notorious Atlanta child murders of the late '70s and early '80s were the work of the Ku Klux Klan and not Wayne Williams, whose conviction in two homicides supposedly closed the case. It's a serious and important charge, but sometimes it can hardly be heard over the arguing between James Belushi and Gregory Hines, as fictionalized versions of the Spin magazine journalists who probed the crimes for a 1986 article.
Hines is the editor who believes in following the story where it leads—except when he has cold feet. Belushi is the bulldog reporter who thinks Hines sold out by moving up to management. The only thing worse than their shouting matches is Belushi's heavy sarcasm. "Yeah, pull this leg and it plays 'Jingle Bells,' " he says to an evasive federal agent. Can this newshound crack wise or what?
The film takes pains to give Hines and Belushi an emotional stake in the investigation: One regrets neglecting his own son; the other accidentally killed his younger brother. But the messengers only get in the way of the message.
Bottom Line: Hollywood approach hurts Atlanta case
>Sunday, July 16 THE LAST DON CBS (9 p.m. ET) Danny Aiello rules in the 1997 Mob miniseries, which continues Tuesday and Wednesday at 9 p.m.
Monday, July 17 FAMILY LAW CBS (10 p.m. ET) Alan King guest-stars in this repeat as a dislikable old actor who sues a newspaper for libel.
Tuesday, July 18 WILL & GRACE NBC (8 p.m. ET) Count 'em down! Viewers' six favorite episodes, picked in an online poll, air in reverse order.
Wednesday, July 19 BUENA VISTA SOCIAL CLUB PBS (9 p.m. ET) Wim Wenders' Oscar-nominated 1999 documentary celebrates traditional Cuban music.
Thursday, July 20 INVESTIGATIVE REPORTS: CAUGHT IN THE 'NET A&E (10p.m.ET) Don't log on till you've seen this hour-long study of Web dangers.
Friday, July 21 LAS VEGAS WEDDINGS Discovery Channel (8 p.m. ET) On the Inside looks at the many wild ways to say "I do" in the gaming capital.
Saturday, July 22 AMERICAN PIE STARZ! (8 p.m. ET) The raunchy 1999 comedy hit concerns the teenage sex drive and the creative use of baked goods.
TNT (Sun.-Mon., July 16-17, 8 p.m. ET)
Advertisement
Today's Photos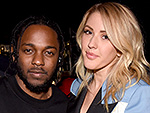 Treat Yourself! 4 Preview Issues
The most buzzed about stars this minute!