People Top 5
LAST UPDATE: Tuesday February 10, 2015 01:10PM EST
PEOPLE Top 5 are the most-viewed stories on the site over the past three days, updated every 60 minutes
Picks and Pans Main: Screen
Now Playing
Bruce Willis
, Spencer Breslin
Featured attraction
Russ Duritz (Willis) is a high-powered image consultant. His job is to make people over, to gussy them up and polish the rough edges. But the image he has worked on most assiduously is his own, as becomes clear when the 39-year-old Russ finds himself suddenly face-to-face with his 7-year-old self (Breslin), a pudgy, forlorn kid called Rusty who speaks, as his grown-up version says, "as if he has a mouthful of spit."
Disney's The Kid is a surprisingly sweet comic fantasy about the gap between childhood dreams and adult reality. Or, as a particularly perceptive pal (Jean Smart, in a lovely cameo) tells the adult Russ, "How many of us turn out the way we think we will when we're kids? If we did, there would be a whole lot more astronauts and prima ballerinas. We just grow up to do the best we can."
In no way is Willis's Russ doing the best he can. He is an emotionally constipated egomaniac who ignores his would-be girlfriend (Emily Mortimer), overworks his loyal secretary (Lily Tomlin) and can't be bothered to visit his dad. When—poof!—his youthful self shows up suddenly at his starkly modern house in Los Angeles one day, neither grown-up nor child is quite sure why he's there. Each is a disappointment to the other; Willis is embarrassed by the crybaby tendencies of his mini me, while little Rusty declares of his adult model, "I don't have a dog, I don't fly jet planes, and I don't have a wife? I grow up to be a loser!"
How these two discover the worth in each other and reshape their life makes for an amusing, at times touching film. Willis and Breslin play off each other beautifully, and Tomlin adds comic zing every time she shows up. Between Kid and The Sixth Sense, Willis would be wise to keep working with small fry. (PG)
Bottom Line: A winner for Willis
Shawn Wayans, Marlon Wayans, Cheri Oteri, Anna Faris, Jon Abrahams
When it comes to gross-out humor, the Farrelly brothers have just been outgrossed. The Wayans brothers' rude, crude but often funny jokes in Scary Movie make those in Peter and Bobby Farrelly's Dumb & Dumber, There's Something About Mary and the current Me, Myself & Irene look positively prissy—and that includes that hair-gel scene.
Scary, directed by Keenen Ivory Wayans and starring younger brothers Shawn and Marlon (who co-wrote the script with four others), is a parody of teen slasher films like Scream. While a masked killer picks off students, one by one, at B.A. Corpse High School (get it?), there's a steady barrage of gags about sex, flatulence, sex organs and other topics that adolescents and young adults, the film's target audience, find hoot-worthy. Scary is so amiably larky that it never offends as much as it hopes to. But no one over age 30 has to waste 88 minutes watching such scenes as French-kissing teens ending up with their tongues tied, literally, in a knot. (R)
Bottom Line: Offers laughs by the gross
Robert De Niro, Jason Alexander, Rene Russo, Piper Perabo, Randy Quaid
Miscalculated would be a polite word for this tedious adaptation of the early '60s TV cartoon series about Rocky, a flying squirrel, and Bullwinkle, a dimwitted moose. The original cartoon—with its politically hip references to the Cold War—always worked on two levels, appealing to both kids and adults. Except for a promising opening that spoofs show business, this updated, charmless film version, mixing live action with animation, will please only kids—and nondiscerning ones at that. Human stars Alexander, Russo and, especially, De Niro are wasted as bad guys, and there are pointless cameos by John Goodman, Billy Crystal and Whoopi Goldberg.
When Goodman came onscreen, a child sitting near me gleefully piped up, "It's the Flintstones guy." It's unlikely any kid will greet Goodman's next movie appearance with "It's the Rocky and Bullwinkle guy." (PG)
Bottom Line: Why bother?
Natasha Lyonne, Clea DuVall, Cathy Moriarty, RuPaul Charles
Everyone thinks high school student Megan (Lyonne) is gay. "But I'm a cheerleader!" she keeps insisting, as if membership on the squad provided an iron-clad alibi. This bouncy satire chronicles Megan's slow coming to terms with her true nature after she is packed off by her parents to a prisonlike coed camp dedicated to turning teen sissies into he-men and girls like Megan into perfect housewives. But I'm a Cheerleader often leans too hard on stereotypes in reaching for its laughs, but Lyonne and DuVall, who plays the tomboy Lyonne falls for, give nervy, on-target performances. (R)
Bottom Line: Good team effort
>Chicken Run The yolks keep coming in a delightful comedy about plucky fowl trying to escape from an egg farm. This family film is by the clay-animation geniuses behind Wallace & Gromit. (G)
Croupier Want to actually pay attention at the movies? Catch this intriguing thriller about a frustrated writer (Clive Owen) who learns that true life trumps fiction when he gets a job at a London casino. (Not rated)
Gladiator Russell Crowe rules in a rousing Roman-era epic. (R)
Me, Myself & Irene A slapstick farce from the duo behind There's Something About Mary stars Jim Carrey as a cop with two personalities. Like Mary, it's crude and very funny. (R)
The Patriot Mel Gibson talks softly but carries a big tomahawk in a bloody Revolutionary War epic. Well-paced, intelligent first half, but then it peters out. (R)
The Perfect Storm Imperfect movie. A fishing boat's crew (including
George Clooney
and Mark Wahlberg) is imperiled at sea by a massive storm. Great special effects keep weak characters from sinking altogether. (PG-13)
Shaft Samuel L. Jackson is so baaad. Fun, but about as filling as popcorn. (R)
Advertisement
Today's Photos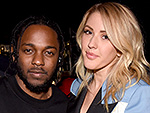 Treat Yourself! 4 Preview Issues
The most buzzed about stars this minute!