People Top 5
LAST UPDATE: Tuesday February 10, 2015 01:10PM EST
PEOPLE Top 5 are the most-viewed stories on the site over the past three days, updated every 60 minutes
Difficult Choices
Leroy Carhart Successfully Challenges a Nebraska Law Banning Partial-Birth Abortions
So steadfast did he become that days after a 1997 Nebraska statute banning partial-birth abortion was signed into law, he sought an injunction against it. The language was so vague, says Carhart, 58, "that I felt that it would prevent me from doing any abortions of any kind." On June 28 the U.S. Supreme Court, in its most significant abortion ruling in years, sided with Carhart. In a narrow 5-4 vote, the Court struck down the Nebraska law because it did not permit an exception for women whose health was endangered and because it was so broadly written that it might ban other types of abortion. Legal experts say the finding could potentially invalidate similar laws in more than 25 other states.
"This is a victory for all Americans," says Carhart. Janet Benshoof, president of the Center for Reproductive Law & Policy in New York City, the group that represented Carhart, agreed, calling the decision "a victory for the right to choose." Still, she was alarmed by the one-vote margin. "Women will have to wake up and realize that their rights are hanging by a thread," says Benshoof. "The decision gives me champagne and shivers."
Apparently with good reason. Though disappointed, abortion foes have not given up their quest to outlaw a procedure known as dilation and extraction, which is performed roughly 650 times annually in the U.S. During the operation, a doctor guides all or most of a live fetus out of the uterus into the vagina and then collapses its skull to remove it. Opponents denounce it as cruel. "I certainly wish that the court would have seen the light," says Nebraska state senator Jon Bruning, who vowed to introduce new legislation next year tailored to the Court's objections.
Though Carhart never intended to become the center of such a divisive controversy, he had his sights set on becoming a doctor since his youth. "Even in grade school I had that fantasy," says Carhart, who grew up in Robbinsville and Hamilton, N.J., the older son of Leroy, a print shop owner, and Verona, a bookkeeper (both deceased). But with his family pressed for money, medical school was out of the question. He would go on to consider the ministry, study accounting at Rutgers University and even try his hand at making a business out of his grandfather's beekeeping hobby.
It wasn't until he graduated from Rutgers in 1964 that things clicked. He wed his grade school sweetheart Mary Clark, 47, a science teacher, and he joined the Air Force. There he learned that the military would send him to medical school. During his training at Hahnemann Medical College in Philadelphia in 1970, he first assisted in abortions. Seeing the emotional toll as well as the physical mutilation suffered by women who had sought cheap or illegal abortions, he became an instant defender of a woman's right to choose. "A lot of them died of hemorrhages before they got to the hospital, or died in the emergency room," he recalls. "It made an impression."
After retiring as a lieutenant colonel in 1985, he started a family practice, then began specializing in abortion. Getting by on his fees and a $31,000-per-year Air Force pension, he performs about 1,400 abortions a year. And he copes as well as he can with protesters who camp out almost daily in front of his clinic, singing hymns and Christmas carols. Recently, State Senator Paul Hartnett and two others bought the building that houses the clinic and told Carhart he had to stop using the first floor and the parking lot by June 15, and to vacate the entire building by Oct. 15. Hartnett says he objects to the clinic because "it is in a poor location, across the street from a Catholic school." But Carhart sees it as yet another clumsy attempt to put him out of business. Even if he has to move, he says, he will keep providing his service. "I'm going to continue to do abortions," he says, "because I do what I believe in."
Nick Charles
Giovanna Breu in Bellevue
Contributors:
Giovanna Breu.
When vandals dumped buckets of manure on the steps of his clinic and squirted glue into its locks six years ago, Dr. Leroy Carhart was barely fazed. After all, that bit of hazing was nothing compared to what happened in 1991, when, on his daughter's 21st birthday, a suspicious fire razed his horse barn and several other buildings. Seventeen horses died. The next day Carhart, who runs an abortion clinic in Bellevue, Neb., outside Omaha, received an anonymous letter calling the slaughter "justified because of the murder of unborn children." Meant to frighten Carhart, the act only hardened his resolve to provide abortion care. "It changed my life," he says. "It was an awakening."
Advertisement
Today's Photos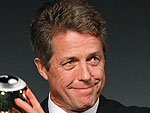 Treat Yourself! 4 Preview Issues
The most buzzed about stars this minute!