People Top 5
LAST UPDATE: Tuesday February 10, 2015 01:10PM EST
PEOPLE Top 5 are the most-viewed stories on the site over the past three days, updated every 60 minutes
Picks and Pans Main: Song
Worth a Listen
Heather and Jennifer Kinley's second album is a brightly melodic, lively project. Seemingly reenergized, perhaps by the talents of coproducer Radney Foster, the 29-year-old twins percolate along through a varied collection of 13 tunes, the most notable of which is "She Ain't the Girl for You." (Singer Chely Wright, who had competed with the Kinleys for the rights to record the song, graciously agreed to sing backup on their version and performs admirably.)
This is a very likable album with one small caveat: The sisters, who grew up in Philadelphia before moving to Tennessee to pursue their careers, have often said that as children they especially enjoyed listening to the Everly Brothers. The Brothers' influence is apparent, as the Kinleys have developed remarkably well-meshed harmonies. What a shame, then, that this album doesn't include an Everly tune or two, say, "Bye Bye Love" or "Wake Up Little Susie."
Bottom Line: Sister act that's improving with age
Busta Rhymes (Elektra)
Today's hot rapper is often tomorrow's has-been: Few have managed to stretch their fame beyond the customary 15 minutes. Count Busta Rhymes among that handful.
The Brooklyn native—who began his career in the early '90s with the group Leaders of the New School—has spun a string of solo hits to the top of the pop charts and has now branched out to Hollywood, costarring with Samuel L. Jackson in Shaft. (Rhymes even survived the surreal moment at the 1997 MTV Video Music Awards when he co-presented an award with Martha Stewart, arguably the least hip-hop person on the planet.) Known for his rapid-fire, reggae-influenced delivery (his parents are Jamaican) and an outrageous, though good-humored, image, Rhymes here reins in his persona in favor of a more direct style. Though the songs focus on familiar Rhymes themes—the end of the world and the corruption of "so-called civilized society"—Anarchy is both cautionary and celebratory.
Bottom Line: Rhymes with the times
Supergrass (Island)
Steven Spielberg was so taken with Supergrass's first power-pop album, 1995's I Should Coco, that he flew the British trio to Hollywood to pitch them on the idea of starring as themselves in a Monkees-like TV series to be called That Supergrass Show. The lads wisely declined and headed back to England and their then-budding status as media darlings.
Since then Supergrass has blossomed further, to judge by their third album. While "Alright," a single from I Should Coco that was a hit in the U.K. exuberantly proclaimed, "We are young/We are green," the band's latest songs are more layered and well-crafted. "Moving," a piece reminiscent of fellow Brits Oasis (though less angry), sounds downright wistful: "I've been moving so long/The days all feel the same." And the lush "What Went Wrong (in Your Head)" seems channeled directly from the spirit of John Lennon. Even the shadow of David Bowie's Ziggy Stardust emerges, with lyrics that challenge—"Can you hear us pumping on your stereo?" Chances are, if Spielberg can, you can too.
Bottom Line: Supergrass is greener
Nextasy
Next (Arista)
Following up 1998's irresistible "Too Close" with their latest hit single, "Wifey," this Minneapolis vocal trio still displays a sexy confidence. What they lack is consistently strong material. Much of this sophomore CD fixates on cybersex, and with eye-rolling lyrics like "I want your PC to sit on my laptop," it is hard to take Next seriously or give them credit for more substantial numbers like the reggae-flavored "Oh No No" or the bumpin' "Jerk."
Bottom Line: Uneven—next, please
Joshua Redman
(Warner Bros.)
Album of the week
Talk about career switches. Nine years ago this summa cum laude Harvard graduate decided to pass on a scholarship at Yale Law and enter the same line of work as his dad, the famed jazz tenor saxophonist Dewey Redman. Since then the younger Redman has climbed near the summit of the profession, both artistically and commercially. Beyond, his seventh album as a leader, showcases Redman's extraordinary sax appeal and impressive but still-maturing talent as a composer and arranger, abetted by his splendidly cohesive working band: drummer Gregory Hutchinson, pianist Aaron Goldberg and bassist Reuben Rogers.
Bottom Line: Superlative artist keeps growing
>Julio Iglesias
Having recorded 77 albums, sold more than 250 million records worldwide and sung love songs in six languages, Julio Iglesias felt ready to try something new. So for his latest effort, Noche de Cuatro Lunas, Iglesias enlisted a group of young Latin music producers to revamp his sound. He found the experience exhilarating. "It's like driving a car that takes curves at 200 mph," he says. "You have no brakes. You just close your eyes and go."
Iglesias, 56, says he was so inspired working with singer Ruben Blades, songwriter Robi Rosa ("Livin' La Vida Loca,") and producer Estefano that he cowrote 10 songs on Noche. "They're magnificent," he says of his collaborators. "They give you so much input, it's easy."
Although Iglesias, who lives in Miami with his girlfriend, Miranda, 34, and their sons Michael Alexander, 2, and Rodrigo, 1, says he wishes only the best for newcomers like Ricky Martin and 5 Marc Anthony ("I love them") and son s Enrique ("I am very, very proud of him"), he has no plans to pass the torch just yet. "I feel like I'm 25," he says.
>SCARY MOVIE (MUSIC THAT INSPIRED THE SOUNDTRACK?) Various Artists (TVT Soundtrax) Mindless summer fun with a new Fountains of Wayne tune and a Ramones oldie ("I Wanna Be Sedated").
LIVE AT THE GREEK Jimmy Page & the Black Crowes (TVT) These two discs pair Led Zeppelin's guitar avatar with the Crowes' Chris Robinson, who pays devout homage to Led Zep vocalist Robert Plant.
Contributors:
Ralph Novak,
Amy Linden,
Barbara Kligman,
Jamie Katz,
Joseph V. Tirella.
The Kinleys (Epic)
Advertisement
Today's Photos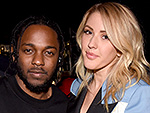 Treat Yourself! 4 Preview Issues
The most buzzed about stars this minute!