People Top 5
LAST UPDATE: Tuesday February 10, 2015 01:10PM EST
PEOPLE Top 5 are the most-viewed stories on the site over the past three days, updated every 60 minutes
Picks and Pans: Pages
Worth a Look
Ah, romance! Does it have to be so clichéd? It does, apparently, if you are Garwood (Ransom), a bestselling author of historical melodramas. In her first contemporary outing, she offers the tale of a stunningly beautiful woman who becomes the target of a stalker. As a romantic character, Laurant Madden's main attributes are her looks, her ineffectual spunkiness and her need to be rescued, in this case, by an Adonis-like FBI agent named Nick. Hoping to goad the psycho into revealing himself, the damsel and her protector play house and pretend to be in love. But their proximity (her long legs! his manly gun!) quickly turns the game into something serious. An ex-model schooled by nuns, Laurant is the perfect
Madonna
-whore figure for Nick, who gallantly worries that his desire degrades her. These retro conceits may work in earlier settings, but in the present, Laurant seems as human—and as appealing—as a Stepford Wife. (Pocket, $24.95)
Bottom Line: Painfully trite
by J.K. Rowling
If you haven't been snoozing for the past few years, you may have heard about this boy wizard, Harry Potter, whose tales fascinate children and grown-ups alike. The first three of Rowling's magical Potter books have already sold some 21 million copies, creating such a hunger for Book 4, Harry Potter and the Goblet of Fire, that it sold nearly 4 million copies before the book's July 8 pub date. Is it up to snuff? The answer is a resounding yes.
In Goblet, 14-year-old Harry faces his greatest challenges so far, battling the evil Lord Voldemort and taking on a daring series of Herculean tasks to assure the triumph of friendship and trust over discord and enmity. And this time, Rowling forgoes the tedious exposition that stalled Books 2 and 3: The fuse is lit from the first paragraph, and nonstop action follows for the next 734 pages.
The climactic struggle begins when Harry returns to Hogwarts School of Witchcraft and Wizardry for the terrifying Triwizard Tournament and his name is plucked from the goblet of fire. He must prove his ingenuity and valor in a daunting series of trials. But it's not all doom and gloom. Rowling squeezes in more than a few good laughs as she moves toward the electrifying final confrontation.
Bottom Line: Absolutely enchanting—the best of the series
by Eileen Goudge
What do you do when you learn that your wealthy husband has kidnapped your daughter and may have once committed murder? For Noelle Van Doren, protagonist of Silence, the answer is clear. Disregarding her divorce lawyer's advice to lay low, the once-meek housewife decides to play detective, at one point trailing her evil ex to a cemetery. "Yes, that's what this was, she thought, something even sillier than a movie, a Nancy Drew novel," Goudge writes with a presumably knowing wink. "She suppressed a giggle. If she started to laugh, she wasn't sure she'd be able to stop."
Suppressing disbelief is what's required to enjoy this potboiler, which indeed reads like a teen mystery—played out on Melrose Place. Goudge (One Last Dance) is known for creating strong women with complicated love lives. In Silence, she gives us three—Noelle; Noelle's estranged mom, Mary, a PR exec who's still in love with Noelle's dad; and feisty half sister Bronwyn, 16, who pines for a not-so-bad boy. Goudge stirs them all into a twisting, if ultimately predictable, plot. Hint: Each gal gets her man. (Viking, $24.95)
Bottom Line: Try not to laugh
by Bill Bryson
In this, his latest travelogue, the author of the laugh-out-loud funny A Walk in the Woods notes that Australia is a "vast and empty" place with a cattle ranch bigger than Belgium and a school district twice the size of France. Bryson does cover some serious ground. But at times he seems in so much of a hurry to move on that his takes on famous sites—like the Great Barrier Reef, which he's too chicken to explore with a snorkel, and Uluru (Ayers Rock), where he arrives too late to climb—barely scratch the surface. Parts of the book are thoroughly entertaining: Bryson's fact file on deadly spiders and snakes is jaw-dropping, and his trademark chatty tone is amiable, if at times irritating. But too many pages are spent regurgitating history books and recounting forays into obscure museums, and too few are devoted to his often hilarious experiences with local culture (such as mastering the art of boogie-boarding) and encounters with weird tourist attractions like the Big Lobster, a fiberglass monstrosity on the Victorian coast. The end result is like stepping off a bus tour, stuffed with knowledge but ultimately groggy. (Broadway, $25)
Bottom Line: Drowsy Down Under
by Janet Evanovich
Beach book of the week
What's more daunting—subduing a naked, suds-covered homicidal maniac you just surprised in the shower, or paying a visit to your two-timing ex-husband with a humongous zit on your chin? Those are just two of the many hazards facing Trenton bounty hunter Stephanie Plum in the latest comic crime concoction from Evanovich (High Five). This time Plum sets out to help pal Ranger, a mysterious (and darn sexy) colleague who disappears after being suspected of killing a gunrunner's son. Soon she's contending not only with the thugs who are tailing her but also with a pair of involuntarily acquired houseguests: her fabulously feisty grandmother and a canine named Bob with the appetite of a vacuum cleaner. When will our harried heroine ever find time for a little restorative vice with her sometime boyfriend, vice cop Joe Morelli? (Maybe the next book will be called Lucky Seven.) Realism takes a backseat to humor in this series, but the snappy one-liners and oddball characters will have readers coming back for more. (St. Martin's, $24.95)
Bottom Line: Engaging mix of slapstick, steam and suspense
>MOTHER MADE A MAN OUT OF ME Karen Karbo Two Oregon women exchange wry observations on the foibles of pregnancy and birth in a comic work of fiction. (Bloomsbury, $23.95)
IN THE NAME OF SALOMÉ Julia Alvarez In this enchanting novel, the author of In the Time of Butterflies contrasts the lives of a famous poet and her daughter, who is a mousy closet lesbian. (Algonquin, S23.95)
AN AMERICAN ALBUM Edited by Lewis H. Lapham and Ellen Rosenbush From Mark Twain to Alice Walker: 150 years of gems from Harper's magazine. (Franklin Square, $50)
Contributors:
Laura Jamison,
Robert Papinchak,
Julie K.L. Dam,
Anne-Marie O'Neill,
Samantha Miller.
by Julie Garwood
Advertisement
Today's Photos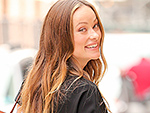 Treat Yourself! 4 Preview Issues
The most buzzed about stars this minute!