People Top 5
LAST UPDATE: Tuesday February 10, 2015 01:10PM EST
PEOPLE Top 5 are the most-viewed stories on the site over the past three days, updated every 60 minutes
Picks and Pans Main: Song
Spotlight On...
We don't really need any more callow youths mewling into microphones about the angst of romance. But if we must have them, they should be more like 12-year-old Billy Gilman, an appealing, sweet-voiced singer whose primary gimmick, besides wearing leather pants onstage, is talent.
Billy grew up in Hope Valley, R.I., where he weaned himself on the records of George Jones, Eddy Arnold, Patsy Cline and Tammy Wynette. Now a protégé of Asleep at the Wheel leader Ray Benson—who first heard him on a tape sent by a friend—Billy was impressive enough that his debut was produced by a team of Nashville veterans. Still, such tunes as "What's Forever For" and " 'Til I Can Make It on My Own" seem somewhat beyond the limits of a 4'7" 12-year-old's experience, even in these precocious times. Billy works better when he sounds like himself: a starstruck boy whose greatest ambition is to have his own tour bus, well-equipped with video games.
Bottom Line: New boy on Nashville's backstreet is in sync
The Brian Setzer Orchestra (Interscope)
Album of the week
When Setzer and the Stray Cats first bopped on the scene with their rockabilly act at the beginning of the New Wave '80s, their retro '50s sound seemed as out of place as a Brooks Brothers suit at a Sex Pistols concert. But even if some rock purists preferred to linger at the Eddie Cochran bin in the local record stores, Setzer and his slicked-back fellow felines rocked their way onto the charts, striking gold with "Rock This Town" and "Stray Cat Strut." A decade later, Setzer reinvented himself as a big band leader with The Brian Setzer Orchestra, a 1994 album on which the guitarist and singer and his 16-piece group emulated the great swing bands of the 1940s. And though some jazz aficionados may resent the notion of neo-swing bands stepping into the king-size shoes of Louis Jordan and Count Basie, they should cut Setzer, 41, some slack. After all, he's helping new generations discover that the joy-inducing, gotta-dance rhythms, raucous energy and infectious good humor of early rock and roll owe as much to the jump swing and boogie bands of yore as they do to 1950s-style rhythm and blues.
Bottom Line: A former Stray Cat comes out swingin'
Cleopatra (Maverick)
Lately the pop music biz has been operating like a smokestack industry. With major-label assembly lines spewing out more product than Detroit, record store shelves overflow with CDs from soundalike teeny pop vocal groups. And while the Britneys and Backstreeters rely on producers, studio musicians and songwriters to churn out their stuff, it is refreshing to hail the talented, relatively self-sufficient Cleopatra.
Indeed, the Manchester, England-bred Higgins sisters—Zainam, 19, Cleopatra, 18, and Yonah, 16—are, as the old song says, sisters doing it for themselves. Lead singer Cleopatra, who wrote the trio's peppy 1998 hit "Cleopatra's Theme," contributed eight of the album's 11 tracks, while her sibs provide intricate harmonies. They've been compared with both the Spice Girls and Hanson, but their effervescent sound feels more like the Jackson 5, with Cleopatra grooving like the young, pregloved Michael. And though the songs and emotions here are more complex than on their 1998 Comin' Atcha debut (the girls sound positively womanly on tunes like "Questions and Jealousy"), they act their age, delightfully, on "Yes This Party's Going Right."
Bottom Line: Talented do-it-yourself teens
>Levon Helm
Levon Helm plays on.
The drummer (and occasional actor) made it through the 1976 breakup of his classic group the Band and the loss of two bandmates—keyboardist Richard Manuel, who committed suicide during a reunion tour in 1986, and bassist Rick Danko, who died of a heart attack in December. But Helm's toughest battle has been against the throat cancer that recently stole his melodious baritone. "I don't sing anymore," he rasps, "which makes me a hell of an enthusiastic drummer."
But the Marvell, Ark., native's voice can be heard on digitally remastered reissues of four seminal Band albums, from 1968's Music from Big Pink through 1971's Cahoots. While Helm, 60, is proud of his group's music, he has chilly feelings for Robbie Robertson, whom he claims hogged songwriting credits (which Robertson denies) "He hates me and I hate him," Helm says. These days Helm, who lives in Woodstock, N.Y., plays with the Barn Burners, a country-blues group that includes his daughter Amy, 29, on vocals and piano. "They're still learning," he says. "But I love to see 'em make a mistake. That means they're reaching for something."
Contributors:
Ralph Novak,
Steve Dougherty,
Joseph V. Tirella.
Billy Gilman (Epic Nashville)
Advertisement
Today's Photos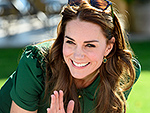 Treat Yourself! 4 Preview Issues
The most buzzed about stars this minute!