People Top 5
LAST UPDATE: Tuesday February 10, 2015 01:10PM EST
PEOPLE Top 5 are the most-viewed stories on the site over the past three days, updated every 60 minutes
Downey & Out
Sprung from Prison, Hollywood's Troubled Talent Turns to Fast Food and Screen Labor to Keep Him Clean and Sober
An In-N-Out Burger, to be exact, aptly named chow for a man tasting freedom for the first time in 12 months. Downey wasted no time in leaving Corcoran in an unmarked car after an appeals court ruled that he had already served more than enough time to fulfill the prison term he was dealt in August 1999, after violating his probation on drug charges. After stopping at a Jack in the Box, where he settled for a fajita (his driver, alas, missed the turnoff for In-N-Out), Downey continued the few hours' drive to Southern California, where he checked himself into a residential drug treatment center. "There's a curfew. He has meetings twice a day, works out in the gym," Downey's attorney Robert Waters says of his client's new routine. "What he wants is to be committed to his sobriety."
Friends are hopeful—even optimistic. At a dinner to celebrate his release at the Grand Havana Room in Beverly Hills on Aug. 7, a jovial Downey drank coffee and regaled pals, including Billy Baldwin, Robert Altman and Rob Lowe, with tales of his usual Monday night prison fare: meat and potatoes. "And here I am looking at salmon, sword-fish, roast breast of chicken and New York steak," he is said to have marveled. "It's a little different now."
So is Downey, says James Toback, who directed his friend in 1987's The Pick-up Artist, 1998's Two Girls and A Guy and this year's Black and White. "This time he sounded to me like he absolutely, 100 percent, definitely quit drugs," says the director, who spoke often with Downey in prison. "Who knows why at a certain point certain people just say 'That's it' and they stop? I think Robert is at that point."
Getting to that point involved a series of arrests and court appearances dating back to June 1996, when police stopped Downey for speeding in Malibu and found heroin, coke and an unloaded .357 Magnum in his car. After landing stints in rehab—once, memorably, for wandering into a neighbor's house and passing out on a child's bed—Downey was eventually sentenced to three years' probation, which required he stay clean and submit to drug testing.
But in December 1997 he got busted for skipping the tests and served 113 days in jail. When he repeated the offense in mid-1999, municipal court judge Lawrence Mira slapped him with back-to-back sentences on drug and weapons charges stemming from his 1996 arrest. By Mira's math, that would have made Downey eligible for parole on Nov. 2. But attorney Waters argued that Mira had erred: Not only had he failed to give credit for all of Downey's time in rehab, but he had mistakenly failed to state clearly that the sentences were to be served consecutively, not concurrently. The appeals court agreed, ruling that Downey had served 117 days—about four months—more than he needed to. Says Waters: "It did take a lot of work, and it took a long time, but it paid off."
Still, Downey isn't quite out of the woods: The California attorney general's office hasn't decided whether to appeal his release to the state supreme court, which could send him back inside. Meantime, the days and weeks ahead will determine if Downey has truly turned a corner. "One of the hard things for entertainers is they have no routine," says James Still-well, executive director of the Impact drug and alcohol treatment center, who worked with Downey last summer. "If he gets a role in Miami and goes by himself, without chaperones, you can bet he'll be having a dirty test down the road."
Making up for lost time, Downey, a 1992 Oscar nominee for Chaplin, lunched with Curtis Hanson, who directed him in Wonder Boys, three days after his release. "He is really looking forward to getting back and exercising his craft," says Hanson. "He'll get offer after offer after offer," predicts Toback, who already has Downey in mind for his next film. Finding work is one thing; finding contentment might prove more elusive. "I think he can be productive and free of something that was hurting him," says Toback. "But happy? Who knows?"
Anne-Marie O'Neill
Michael Fleeman, Meg Grant and Elizabeth Leonard in Los Angeles and K.C. Baker in New York City
Contributors:
Michael Fleeman,
Meg Grant,
Elizabeth Leonard,
K.C. Baker.
In his 35 tumultuous years, Robert Downey Jr. has given in to many cravings. But it wasn't cocaine, black tar heroin or even alcohol that Downey sought as he cruised south on Highway 99 on Aug. 2, shortly after his release from state prison in Corcoran, Calif. He wanted a burger.
Advertisement
Today's Photos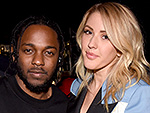 Treat Yourself! 4 Preview Issues
The most buzzed about stars this minute!