People Top 5
LAST UPDATE: Tuesday February 10, 2015 01:10PM EST
PEOPLE Top 5 are the most-viewed stories on the site over the past three days, updated every 60 minutes
Picks and Pans Main: Tube
Spotlight On...
In June 1997 Princess Diana, in a gesture meant to signify a more mature, morally alert sensibility, sold off 79 of her gowns at auction in New York City. What with the dresses, catalog sales and preview tickets, she raised more than $5 million for charity. (One dress, a beaded blue-and-black Jacques Azagury, was bought by PEOPLE for $26,450.) Two months later Diana was dead. The gowns, which in June represented enchanted fabric samples of her style, were now something else: swatches cut from the completed tapestry of her life.
Like virtually anything connected with Diana, whose natural charisma forced all eyes to swerve toward her like security cameras, this hour-long documentary, a coproduction with the BBC, is compulsively watchable. It catches up with a dozen or so buyers: a woman who raises miniature horses, a female urologist, a wedding gown designer. They all come across as nice, sensible people who bid out of a sense of admiration, to add to collections of Diana or simply to make an investment. They'd be unremarkable except for their connection-by-auction to the Force that was and is Princess Diana.
It's surprising, then, when the documentary suggests that these dresses are the equivalent of a saint's relics. There's no sense of passionate, mystical devotion here. On the other hand, the argument is put forward by a drag queen (and unsuccessful bidder). Maybe it's a joke.
Bottom Line: Fascinating material
PBS (Sun., Sept. 24, 9 p.m. ET)
Show of the week
Despite the lofty title, there's not a lot of soaring rhetoric in this valuable two-hour special on the history of televised presidential and vice presidential debates. It's mostly about gamesmanship—anticipating jabs and capitalizing on gaffes. Host Jim Lehrer had conversations with 11 former candidates and elicited strikingly candid comments from almost all of them. (Add a grain of salt when Ronald Reagan, in a 10-year-old interview, suggests that his best lines in 1980 and '84 were spontaneous.) Walter Mondale recalls the good nights ('76 vs. Bob Dole) and the bad (his second Reagan encounter in '84) with grace and good humor. But ex-President George Bush speaks a truth for all political seasons: The great debates are more showbiz than substance.
Bottom Line: Election-year winner
Showtime (Sun., Sept. 24, 8 p.m. ET)
This British comedy, filmed in 1996, is a failed feature making its U.S. debut on Showtime. How good could it be? Helena Bonham Carter, Kristin Scott Thomas and Sam Neill head the cast. How bad could it be?
Go with your first instinct.
Two would-be suicides, Henry (Neill) and Karen (Carter), meet by chance on a bridge in London and make a pact to ruin each other's worst enemy: the backstabber (Steve Coogan) who stole Henry's job and the wife (Thomas) of Karen's ex-lover (Martin Clunes). The farce (based on a pair of Alan Ayckbourn plays, The Revengers' Comedies) stumbles from crudity to romance to bloody death, leaving the viewer feeling as flummoxed as Henry usually looks. Dark humor? No, just dim.
Bottom Line: Sour taste
>Sunday. Sept. 24
THE NEW SWISS FAMILY ROBINSON
ABC (7 p.m. ET) Jane Seymour and real-life spouse James Keach play parents of an adventurous family in a Wonderful World of Disney remake.
Monday, Sept. 25
HOLLYWOOD SQUARES
(syndicated, check local listings) Survivor week, with Richard, Sue, Gervase and Jenna as a boxed set.
Tuesday, Sept. 26
CAR CRASH
PBS (check local listings) Nova special about car accidents and how engineers try to prevent them.
Wednesday, Sept. 27
SIXTH SENSE
TLC (10 p.m. ET) Not the movie about the kid who sees dead people. A look at the science of intuition and hunches.
Thursday, Sept. 28
GODS AND MONSTERS
Sundance (9 p.m. ET) Ian McKellen's Oscar-nominated 1998 turn as Bride of Frankenstein director James Whale.
Friday, Sept. 29
VANISHED
ABC (10 p.m. ET) A Minnesota housewife's 10-year search for her son.
Saturday, Sept. 30
THE FLINTSTONES 40TH ANNIVERSARY CELEBRATION
Cartoon Network (7 p.m. ET) Four hours of Fred and Wilma: the pilot followed by two animated features.
>Richard Roeper
Last week, Richard Roeper officially took the aisle seat beside movie critic Roger Ebert, replacing Ebert's longtime partner, Gene Siskel, who died last year. But when it came time to rename the show, there was no debate. "Roger told me that 25 years ago he lost a coin flip to Gene on who would get top billing, and he wasn't about to flip a coin again," says Roeper, 40, the new cohost of Ebert & Roeper and the Movies. "I can dig that."
But when it comes to the matter of pointed thumbs, Roeper won't be so accommodating. "We've already had a couple of fights," he says. (He, for example, is a fan of Coyote Ugly.) A Chicago native and news columnist at the
Chicago Sun-Times
(where Ebert is film critic), Roeper was one of 24 guest reviewers to join Ebert on air in the past 17 months. "He just felt right," says Ebert, 58. "Natural, at ease, able to give as good as he got." Roeper, who is single, doesn't think being a noncritic will hurt him: "The show was never about discussing camera angles. It's about 'Did you like this movie and why?' " And though he won't go into specifics, he admits his new gig "pays obscenely well when you consider that what you're doing during the day is what people like to do on a Saturday night." Besides, as a critic, he is usually spared one annoyance. "It should be against the law for people to come in to a movie 15 minutes late," Roeper says. "Whichever presidential candidate enacts that legislation, I'll be for him."
Contributors:
Tom Gliatto,
Terry Kelleher,
Champ Clark.
Cinemax (Mon., Sept. 25, 9 p.m. ET)
Advertisement
Today's Photos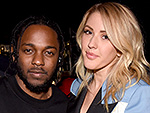 Treat Yourself! 4 Preview Issues
The most buzzed about stars this minute!