People Top 5
LAST UPDATE: Tuesday February 10, 2015 01:10PM EST
PEOPLE Top 5 are the most-viewed stories on the site over the past three days, updated every 60 minutes
Picks and Pans Main: Tube
Talking With...
Show of the week
Maybe Bette Midler learned something from her unconvincing portrayal of trash novelist Jacqueline Susann in the flop movie Isn't She Great: If she's going to play a celebrity, it might as well be herself.
For her first TV series, Midler has chosen the role of a happily married singer-actress called Bette who has a teenage daughter and a résumé that includes The Rose, "Wind Beneath My Wings" and the unfortunate Drowning Mona. Nobody actually says "Midler," but that omission seems to be a joke in its own right. Self-mockery is clearly the name of her game. In the Oct. 11 premiere Bette still bemoans her Oscar loss to Sally Field 20 years ago and says resorting to regular work on the small screen would be grounds for suicide. The second episode starts with the star hamming in a guest appearance on JAG and develops into a hilarious satire on meaningless show-business awards and Bette's less-than-flourishing film career.
There's nothing subtle about the physical comedy in the pilot, as Bette visits a cosmetic surgeon and takes a stab at strenuous exercise. But "broad" is a term Midler has always been comfortable with. She receives able support from Kevin Dunn as Bette's levelheaded husband, Roy; Joanna Gleason as Connie, her dryly humorous manager; and James Dreyfus as Oscar, the diva's twittery accompanist. If the first two episodes are any indication, songs by Midler will be integrated smoothly and amusingly into the sitcom format.
Bottom Line: Good bet
ABC (Wednesdays, 10 p.m. ET)
Dr. Ben Gideon, the brilliant head of experimental medicine at a Boston hospital, is warning his latest desperately ill patient, a business tycoon with kidney cancer, about the perilous treatment that awaits him: "If you die, and I very well might kill you, that's against my reputation. When you suffer—and believe me, you will suffer—that's on my conscience. " If Gideon sounds insufferably godlike, well, that's not the way Andre Braugher plays him. Instead he brings to the character the same edgy intensity and low-key empathy that informed his portrayal of Det. Frank Pembleton on NBC's Homicide: Life on the Street. Gideon's Crossing showcases those attributes but doesn't know when to quit. Throughout the commercial-free Oct. 10 opener, Dr. Gideon gives a few too many fiery, eloquent, commencement-style speeches about patient care, medical ethics and the meaning of life. At one point singer Rubén Blades, cast as the hospital's chief administrator and Ben's best friend and sounding board, sighs, "This is getting tedious." He's right. Meanwhile, the residents and interns who are Gideon's acolytes barely interact with him and seem to be stuck in a different, more frivolous series—perhaps Trapper John, M.D. We recommend immediate surgery.
Bottom Line: Bravura performance, but Braugher needs support—stat!
ABC (Sundays, 10 p.m. ET)
At the end of the season's second episode (Oct. 15), there's a quintessential scene on The Practice. Bobby (Dylan McDermott) is bummed because his questionable defense strategy may have caused a friend (Bruce Davison) to be convicted of murder. Ellenor (Camryn Manheim) is dejected because she faces a biased judge (Dakin Matthews) in a long-shot suit against the Environmental Protection Agency. The firm is in a funk. Then Rebecca (Lisa Gay Hamilton) tells everyone to quit brooding, Ellenor recovers her fighting spirit, and this Boston lawyer team—still in the underdog role after almost four years on the air—seems ready to resume aggressive advocacy.
Even if the characters are growing overfamiliar, creator David E. Kelley's stories remain compelling and surprising. As Exhibit A, witness the Oct. 22 climax of Ellenor v. EPA.
Bottom Line: Keep them on retainer
PBS (Mon., Oct. 16 and 23, 9 p.m. ET)
Can a family be superrich yet not filthy rich? That's the fundamental question in this ambitious American Experience documentary. The two-part film chronicles four generations of Rockefellers—from John D. Rockefeller, the ruthless but religious oil monopolist who made himself the country's first billionaire, to his great-grandchildren, some of whom revolted against the dynasty in the 1970s but eventually accepted the responsibility of maintaining its far-flung philanthropies. Steven Rockefeller, son of former New York Gov. Nelson Rockefeller, provides the program's theme statement: "The real problem was the integration of power and goodness."
The Rockefellers is particularly valuable for its penetrating study of the relationship between the Standard Oil founder and his only son, John D. Rockefeller Jr., who gave away huge sums in an exhausting effort to scrub the stain of rapacity off the family name. When the focus shifts to Junior's sons, you may wish for greater detail in the account of Nelson's career. But The Rockefellers packs a wealth of history into 3½ hours.
Bottom Line: Rock-solid
CBS (Wednesdays, 8:30 p.m. ET)
David Letterman's production company had a hand in this new sitcom, and the lead character is Letter-manesque in that he's an ex-Indiana weatherman. Judging from the Oct. 11 premiere, though, he's not going to be funny like Dave. Jim Gaffigan (portrayed by an actor-comedian who happens to be named Jim Gaffigan) takes a big-league TV gig on a New York City morning show and immediately begins functioning as Middle American straight man to such strange Manhattan specimens as the arrogant but insecure executive producer (Christine Baranski) and an egotistical anchorman (Rocky Carroll) who feels threatened by the newcomer's eyewear. As she did on Cybill, Baranski plays a-showy part to the hilt, and Carroll earns the pilot's biggest laughs. But Gaffigan needs to do more than blink at them with incredulous unease.
Bottom Line: Tentative welcome
>Sunday, Oct. 15 YESTERDAY'S CHILDREN CBS (9 p.m. ET) Jane Seymour stars in this TV movie as an American woman who dreams of a past life in Ireland.
Monday, Oct. 16 DADDIO NBC (8 p.m. ET) Chris tries to calm his anxious brood as the first day of school dawns.
Tuesday, Oct. 17 PRESIDENTIAL DEBATE ABC, CBS (9 p.m. ET) Ready for a third rumble? Al Gore and George W. Bush grapple with the issues at Washington University in St. Louis.
Wednesday. Oct. 18 SPIN CITY ABC (9:30 p.m. ET) It's a tough job, but somebody has to do it. Charlie Sheen replaces Michael J. Fox on the season debut.
Thursday, Oct. 19 WILL & GRACE NBC (9 p.m. ET) Will and Jack find that two old party-animal pals are now adoptive parents.
Friday, Oct. 20 VH1/VOGUE FASHION AWARDS VH1 (9 p.m. ET) Cuba Gooding Jr. and model Gisele Bündchen emcee a live celebration of music and style.
Saturday, Oct. 21 FORREST GUMP ABC (8 p.m. ET) Oscar winner Tom Hanks is the surprise inside this 1994 box of chocolates.
>
Paula Abdul
Paula Abdul
had big shoes to fill while hosting VH1's 100 Greatest Dance Songs (Oct. 9 at 10 p.m. ET)."They wanted me to dance to my songs, but they gave me shoes that were two sizes too big," says Abdul, a size 7. "I thought I was going to fall on my face."
This five-part special marks a comeback of sorts for Abdul, 37, who, after her 1995 CD Head Over Heels, took a break from singing to choreograph scenes such as Cuba Gooding Jr.'s over-the-top end-zone dance in Jerry Maguire and the cheerleading routines for American Beauty. "I love coming up with new eye candy," says Abdul, whom
Britney Spears
and 'N Sync have lauded as an inspiration for their dance moves.
Now she's eager to step back into her own music. "I am halfway done with my next CD," she says. "It will be a tribute to dance." The twice-divorced Abdul (first husband was actor Emilio Estevez) also dates, though she's mum about her current beau. "I'm having fun right now," says Abdul, who still kicks up her heels to her songs, "and just enjoying life."
Contributors:
Mike Lipton,
Ericka Souter.
CBS (Wednesdays, 8 p.m. ET)
Advertisement
Today's Photos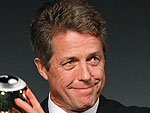 Treat Yourself! 4 Preview Issues
The most buzzed about stars this minute!