People Top 5
LAST UPDATE: Tuesday February 10, 2015 01:10PM EST
PEOPLE Top 5 are the most-viewed stories on the site over the past three days, updated every 60 minutes
Paul McCartney is smitten with Heather Mills, and he's so glad he's tellin' all the world
Focus
When model-activist Heather Mills agreed to appear on the British talk show Stars in Their Lives to discuss her charity work, she set strict parameters. "She said, 'If you ask me about Paul, I'm going to walk off the set,' " recalls Stars' producer Will Hanrahan, referring to her rumored romance with a certain ex-Beatle. The gossip grapevine has gone broadband since Mills, 32, and Paul McCartney, 58, met at a benefit last year. Subsequent sightings at events such as a Sotheby's party in September—where they held hands and, says one observer, Paul seemed "swept away"—increased speculation. Still, the parties involved were keeping mum. Unbeknownst to Mills, however, on the day she taped her TV appearance, which aired Oct. 22, McCartney was waiting in the wings. "It was a very exciting, electric moment," says Hanrahan. McCartney entered, kissed an utterly stunned Mills on the lips and went on to recount the first time "I realized I fancied her." Regaining her composure, a radiant Mills replied simply, "I love him." To which McCartney, grinning, echoed, "Yeah, I love her." The singer, whose wife of 29 years, Linda, died of breast cancer two years ago, added, "I've been going through a hard time—now I've got romance back in my life."
Take Them out to the Ballpark
As stadium anthems go (think Queen's "We Will Rock You"), the Baha Men's raucous "Who Let the Dogs Out" might be a tad enigmatic—it's actually about women who are sick of men catcalling them in the streets—but the effect is loud and clear. The bleacher-thumping canine chorus ("woof, woof, woof-woof-woof") has been pumping up—or annoying—fans across the country, from high school gyms to NFL stadiums. Certifying the band's top-dog status: The New York Mets invited the group to perform live at the World Series Oct. 25.
Few are as surprised by the barking madness as the Baha Men themselves. "The song was written like two years ago," says Colyn "Mo" Grant, cofounder of the nine-member group that specializes in Bahamian dance pop. "It was just a folk song that people sang at a Trinidad carnival. It was popular, but we didn't think it was any big deal." Rabid fans sit up and beg to differ: The tune has sold 1.5 million copies thus far, and the band's CD ranks No. 7 on Billboard's top 200 albums.
That may make the Baha Men almost as big—for the moment, anyway—as the multitude of stars who have attended baseball's fall classic. While it appears that they did not ride the D train,
Tom Cruise
, Billy Crystal, Matthew Broderick,
Sarah Jessica Parker
, Sean "Puffy" Combs and
Jennifer Lopez
were among the celebs who did catch at least one of the first two Subway Series games at Yankee Stadium. Meanwhile, across town at Shea Stadium,
Bruce Willis
, fresh from filing divorce papers (see page 70), was among the names cheering the home team.
Good Neighbor Garth
The Cooper brothers were home alone on Oct. 19, unaware that a grass fire was sweeping toward their rural Rogers County, Okla., house. Ryan, 14, was in the shower; Randall, 10, banged on the door and told him to get out. Moments later a burly stranger was in the hallway. "He said, 'Come on, we need to get you out of here!' " recalls Ryan. "He got my arm and led me out, I let him be my eyes because there was smoke everywhere." It was only after the stranger had ushered Ryan to safety and left to help others that a neighbor told him that his rescuer had been country singer Garth Brooks, who owns more than 2,000 acres down the road. "We didn't know who it was at first," says Ryan, who says he'd like to get a message to Brooks: "Thanks for saving our lives."
Is That Your Final Nickel?
Coming to a casino near you: "Regis' Cash Club," a five-cent slot machine with Regis Philbin's voice. Winning 20 million nickels makes you a millionaire.
Cash Cow: Not a Figure of Speech
Even in Hollywood's animal kingdom, some stars are more equal than others. So who gets the lion's share? Grizzly bears command $3,000 a day, but five chickens can be hired for just $125. Chimps, like those in MVP: Most Valuable Primate, get a cool grand a day. Herewith, average fees—not including trainers—for the cinema's critters.
The Right Wing Joins The West Wing
Will The West Wing's President Josiah Bartlet soon be touting supply-side economics? Maybe not—but he is getting a little guidance from Marlin Fitzwater, former press secretary to Ronald Reagan and George Bush, who was recently hired as a consultant to the liberal-leaning Oval Office drama. "I was prepared not to like it," says Fitzwater of the show, which stars Martin Sheen as a lefter-than-thou chief executive. "There was some resentment that they were going to fictionalize the White House, which I consider very sacred."
Viewing a few episodes changed his mind. Then came a phone call from producer Aaron Sorkin inviting him to join ex-Clinton spokeswoman Dee Dee Myers as a sounding board for Wing's producers and writers. "It allows me to give them a sense of reality," he says. (And help ensure that Republicans are not characterized in "denigrating ways.") How does he deal with real-life liberal Sheen, who was arrested last month at an antimilitary demonstration in California? "Sheen does some goofy things as a person, but it's a free country," says Fitzwater. "All you can do is remind people it's just television." As for Sheen's portrayal, says the spin doctor, "he's sympathetic and sensitive, yet human, which is very much like the two Presidents I worked for."
ON THE BLOCK CRUISE'S CORNER
Great Britain's great homes often house the ghosts of famous statesmen past, in Southern California, you may get the shade of
Tom Cruise
in his underwear. The Wadsworth mansion, a 6,000-sq.-ft. colonial that served as the central set for the film Risky Business, is on the market for $2.1 million. Built in 1912 for Pasadena's first mayor, Hiram W. Wadsworth, the Altadena home has long been a favorite of film and TV crews in need of a domicile with an East Coast bearing. Amenities include park-like grounds, a billiard room with a stone fireplace and, of course, the opportunity to casually mention at cocktail parties that your house has also starred in The West Wing and American Pie.
Contributors:
Ting Yu,
Nina Biddle,
Sona Charaipotra,
Jen Chaney,
Susan Christian-Goulding,
Zelie Pollon,
Jill Singer,
Michele Stueven,
Cynthia Wang.
...And I Love Her
Advertisement
Today's Photos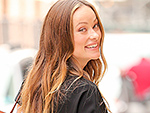 Treat Yourself! 4 Preview Issues
The most buzzed about stars this minute!